Travel Agent Alert: 4 reasons TAs are key to rebuilding the industry
Contributors are not employed, compensated or governed by TD, opinions and statements are from the contributor directly
Technology is penetrating every part of the traveller's journey, but a new report by Amadeus 'From human touch to human tech' suggests that human interaction is still a crucial part to attract and retain travellers. More than 40% of the travel sellers surveyed ranked it as a top factor for success. The figure is even higher if we look at agencies specializing in business travel, where deep knowledge of customer preferences and strong relationships are key.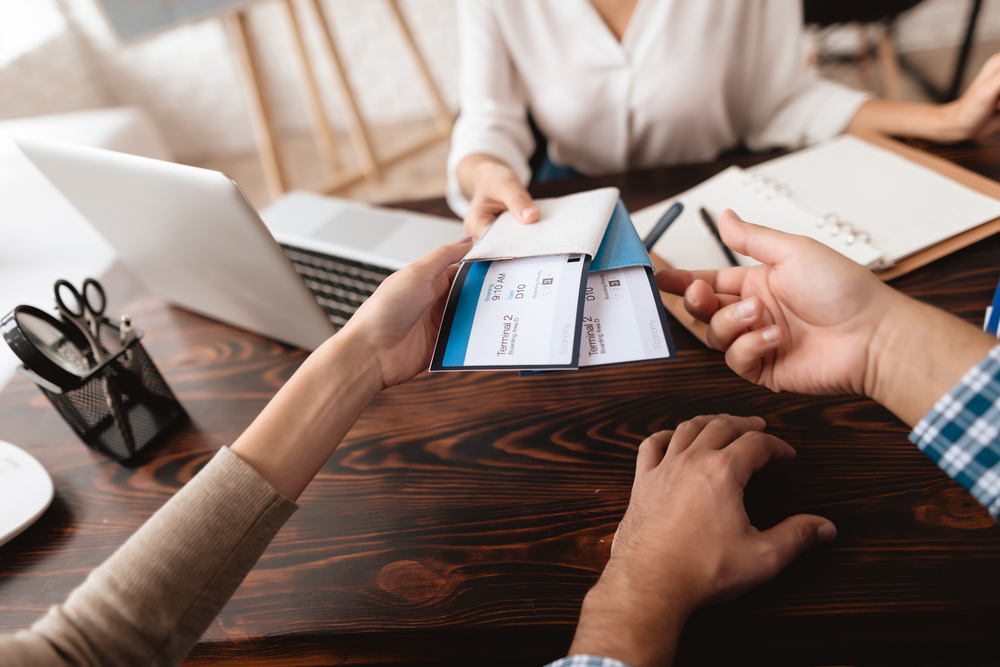 Taking the time to understand traveller needs will help restore confidence as we navigate through a shifting landscape. Travel sellers will be key to building this confidence to help their customers explore the world and the insights below can help them in this path to recovery. 
Human interaction is key to a great customer experience 
In a highly competitive and often commoditized environment such as travel, the human touch can be a powerful differentiator. People are the face of an organization and this can be even more important in times of crisis such as the COVID-19 pandemic. 
Travellers demand a higher level of personalization, reassurance and empathy, and expect their agents to solve their problems. The guidance, information and support that agents can provide during these times will have a lasting impact on a traveller's trust and loyalty. 
The demand for the latest and most updated information is crucial for travellers: from the health status at their destination, to travel rules or conditions, to key information on hygiene standards at their hotel. This will be important to reassure them that travel is safe and help them navigate the new world of travel. 
The future of travel is AI-powered 
Artificial Intelligence (AI) continues to infiltrate and influence the traveller journey. From simple chatbots that support customers with basic service queries, to more sophisticated and complex machine learning technologies that deliver highly personalized content – the technological developments in this field are evolving quickly. 
The research indicates that travel agencies want to be at the forefront of this change – automation and dynamic pricing are key areas of investment for the companies. AI is inextricably linked to these areas and travel agencies are planning to invest in it. Many travel agencies have described it as the foundation for all their future technological advancements. 
AI powered solutions can help manage spikes in demand, deliver smooth and best-in-class service and also be used to compile data from multiple sources and provide the most updated information to help ease uncertainties in challenging times. 
What does human touch mean? 
The traveler view might surprise you about what the human touch means to them. Travel agencies often think of human interaction as crucial to attract and retain travelers. However, data from our survey suggests that human contact in and of itself might not be as important as travel agents think. 
Friendliness, availability, and accessibility over the phone were all more important to travelers than in-person relationships. This stood in contrast with what most travel agents believed their customers valued. 
The expectation of phone contact is not as one might expect to be for the older generation, surprisingly 63% of Gen Z and Millennials say they value the importance of a phone call. This becomes even more crucial when there are disruptions, like COVID-19, with phone lines swamped and wait times skyrocketing – leading to frustration among travellers. 
Travellers are increasingly seeking 'humanness' in the delivery of the customer experience: the ability for travel agents to communicate in a friendly manner tops the list of traveller priorities. 
COVID-19 is changing the behaviour of both travellers and travel

sellers
As travellers become increasingly conscious about health risks, they will seek travel sellers who can ensure that proper sanitation measures and health services will be provided during their journey. To inspire traveller confidence, travel sellers will need to provide the very latest health and hygiene information, health guarantees, or a commitment to respond to unpredictable situations with excellent customer service. 
As a result, travel agencies that can combine human interaction with technology to deliver high quality and timely customer service will have a competitive advantage in gaining traveller confidence. 
AI will radically alter how work is done, but it won't replace humans. Success lies in understanding how humans can most effectively augment technology, how technology can enhance what humans do, and in designing business processes that support both. 
Of course, there are still challenges in pursuing a hybrid approach. The research shows that AI can deter some travellers. When presented with a scenario in which AI would be providing customer support or that a hotel may predict what kind of drinks they may like in the minibar, a third of travellers reacted negatively. Some were worried about job security for humans and others expressed concern about their data privacy being at risk. 
There may always be outright rejecters, so businesses will need to position its usage carefully. But a business that can use people's skills and technology in harmony will be more prepared to play in this new world of travel.