Accor welcomes the world back to Laos

Laos, the country of misty mountains, charming French colonial architecture, hill tribe settlements, magical Buddhist monasteries, and authentic hospitality, is now open to the world. Fully vaccinated travellers can now visit Laos without quarantine, and local restrictions have been eased. Unvaccinated travellers will need to produce a rapid antigen test issued within 48 hours of leaving their origin country.
Accor is the largest international hotel operator in Laos, with hotels and resorts under the Sofitel, MGallery, Pullman and ibis brands, in Luang Prabang and Vientiane. All of Accor's hotels have been certified by the ALLSAFE and LaoSafe programmes, guaranteeing elevated hygiene protocols across the network. LaoSafe was introduced within the country to improve practices across the tourism and hospitality sector and includes a detailed set of standards which must be met in order to achieve accreditation.
Once referred to as 'the Refuge of the Last Dreamers', Luang Prabang is a colourful patchwork of villages, temples and cultures. The charming North Central town is a designated UNESCO World Heritage Site, with a mix of architectural and cultural heritage. Visitors to this magical town can discover 33 gilded wats (Buddhist monasteries), talented craftspeople, and a vibrant culinary scene. For those in search of adventure, trekking trails, kayaking adventures, exciting mountain bike trails and incredible natural beauty await. Luang Prabang is connected to the capital city of Vientiane via a high speed railway, with journeys taking less than two hours.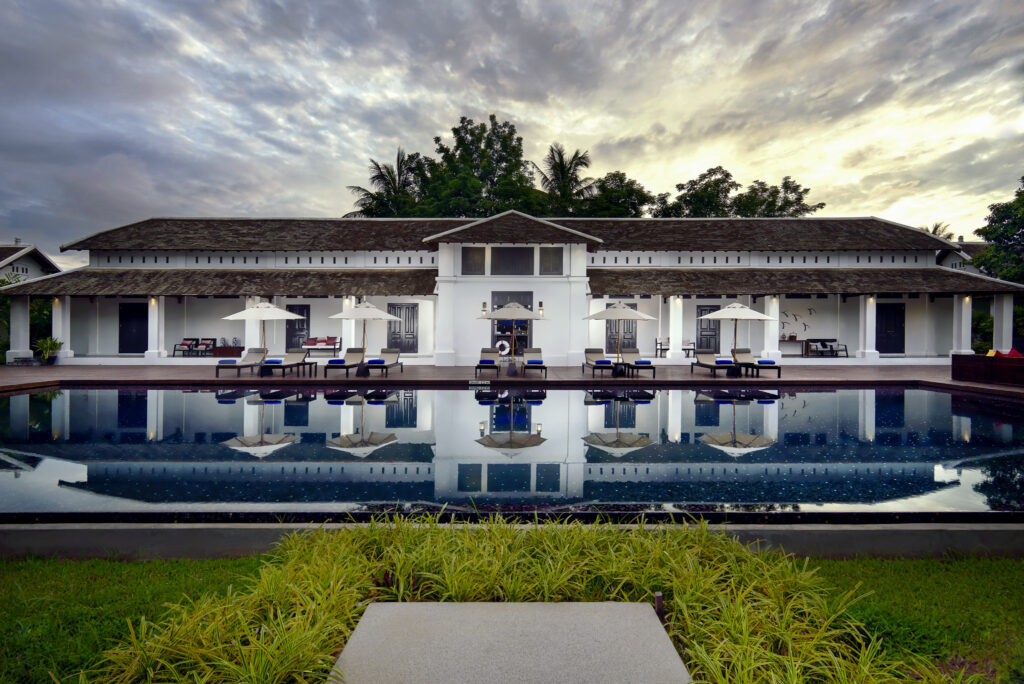 The luxurious Sofitel Luang Prabang was originally built as a French Governor's residence in the 1900s, and is a UNESCO protected hotel. The boutique hotel offers 25 suites, each with an outdoor bathtub or pool in the private garden. Nearby, 3 Nagas Luang Prabang – MGallery also offers a very boutique hotel experience with just 15 rooms and suites housed in a beautiful teakwood building restored from the past century. Leisurely aperitifs and dinners are enjoyed at the Nagini bar and on the terrace overlooking the vibrant Luang Prabang main street. Saffron-robed monks from glistening temples walk past the hotel each morning on alms rounds, with guests invited to make offerings at first light. Situated 10 minutes from downtown Luang Prabang in a charming mountain setting, Pullman Luang Prabang sprawls over 16 hectares of landscaped gardens with stunning views of the surrounding hills. The wide range of room types, including a two-bedroom pool villa, feature lofty vaulted ceilings, streamlined design and balconies that overlook rice paddy fields. The hotel features a lakefront all-day dining restaurant, lobby lounge and three pools complete with pool bar, serving a mix of international and local dishes with ingredients sourced from the resort's own organic farm.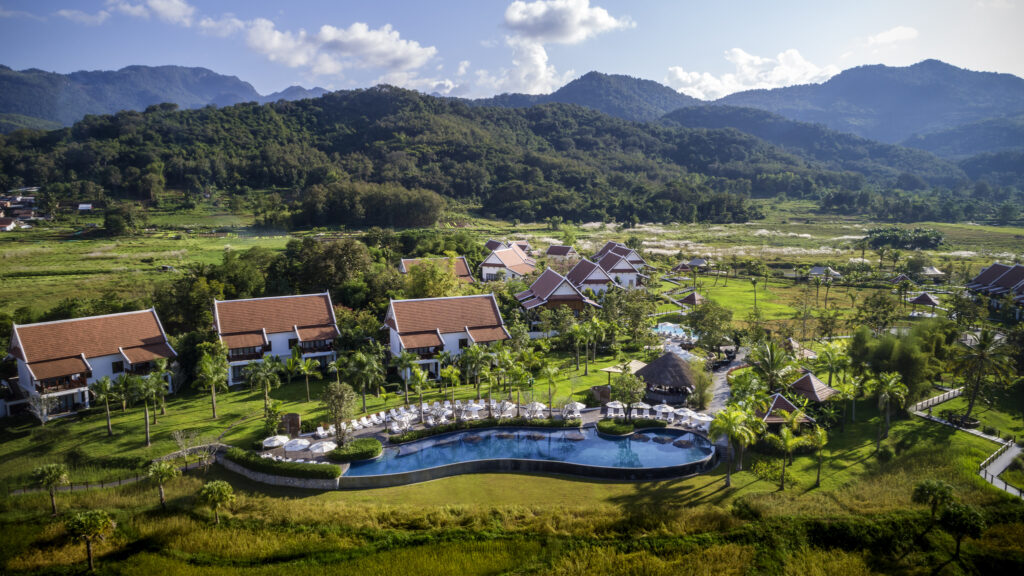 As the former administrative capital during French rule, Vientiane has enjoyed economic growth in recent times and is the largest city in Laos. The city is home to That Luang, an icon of Buddhism in Laos, as well as a selection of significant Buddhist temples. Visitors can enjoy café hopping, river watching, street market shopping or discover various cultural sites. Located in the heart of the city next to the Nam Phu Fountain, ibis Vientiane Nam Phu provides an excellent base from which to explore the nearby historical monuments, Mekong Promenade and night Market.