Adelaide and South Australia: Events and destinations for 2019
Contributors are not employed, compensated or governed by TD, opinions and statements are from the contributor directly
With Adelaide and the whole of South Australia experiencing significant growth in its tourism sector, the South Australian Tourism Commission has released a guide for travellers and travel advisors on the events and new accommodations scheduled for 2019.
Known as the vineyard city, Adelaide, South Australia has over 200 cellar doors and they're all within an hour's drive from town. It's a budding destination with visitor arrivals from the UK going up by 12% for the year ending March 2018 – increasing the overall trend for Australia (+4%). South Australia's visitor economy reached an all-time high of AUD 6.7 billion (USD 4.8bn) with the State welcoming 6.9 million international and domestic visitors.
"Premium experiences which provide a real wow factor"
Janice Kurrle, marketing manager UK / Northern Europe, South Australian Tourism Commission, commented: "We are delighted with the performance of the UK market for South Australia. We know that Brits travel to Australia for our wildlife, food and wine, and coastal adventures; and across our state, we deliver premium experiences which provide a real wow factor to their overall holiday."
Below are new accommodations, attractions and events set for 2019 – from film releases, luxury villas, festivals and wildlife excursions:
Sequoia, Adelaide Hills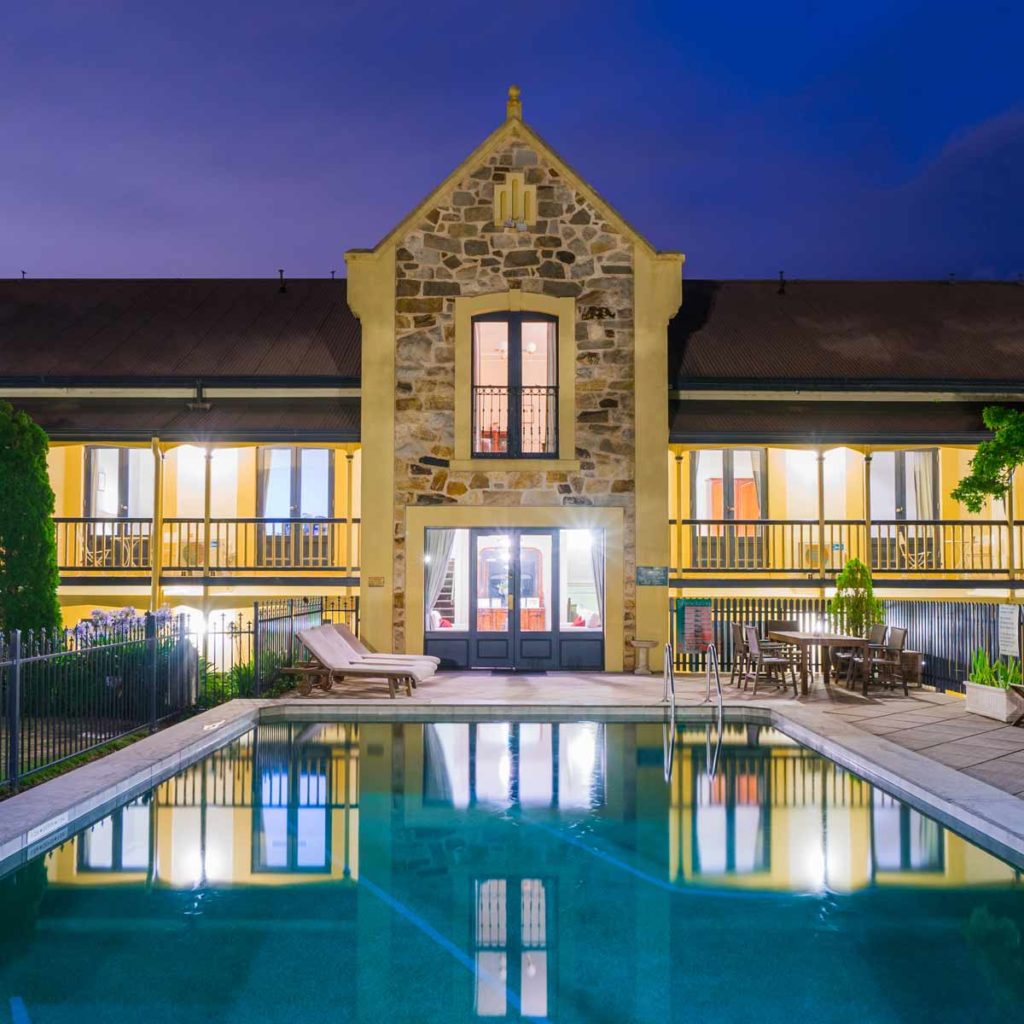 This new property comprises 15 luxury villas positioned on the Mount Lofty Estate and will offer views of the Piccadilly Valley. All existing rooms will be refurbished to elevate the property to an all-suite hotel. The refurbishment of the guestrooms is expected to be complete in February 2019, while Sequoia is scheduled to open mid-2019.
The development of Sequoia is part of an AUD 14 million upgrade of the Mount Lofty House, which has seen the construction of the Hardy's Verandah Restaurant and the introduction of the Stables Day Spa.
Other new accommodations opened in South Australia include Hotel California Road at Inkwell Wines; CABN in the Adelaide Hills; Stowaway Villas on Kangaroo Island; Ecopia Retreat on Kangaroo Island and Cadole at The Vineyard Retreat.
Anniversaries, events, and film releases
Storm Boy: Sony Pictures Australia has debuted the first full trailer for Storm Boy, a contemporary retelling of Colin Thiele's classic tale. The film, shot mostly in the Coorong region (approximately a two-hour drive from Adelaide) will be released in Australia in January 2019.
90th Anniversary of the Ghan: Back on 4 August 1929, a crowd gathered at Adelaide Railway Station to farewell the first ever Ghan train as it headed north to Alice Springs. 90 years on, this legendary train journey attracts passengers who want a truly epic outback adventure by rail.
Penfolds celebrates 175 Years of winemaking: In 1844, Dr Christopher and Mary Penfold planted the vine cuttings they had brought with them on their voyage from the UK to Australia, establishing the Penfolds wine company at Magill Estate in the heart of Adelaide. By 1907, Penfolds had become South Australia's largest winery. Today, the world visits the urban winery and its vineyards in the Barossa to taste and buy their wines.
Adelaide Fringe, 15 February – 17 March 2019: The Adelaide Fringe, held every March, is the second biggest Fringe festival in the world – second only to the Edinburgh Fringe. Founded over 58 years ago, the festival takes over Adelaide for 31 days and nights each year.
Adelaide Cabaret Festival, 7 – 22 June 2019: Now in its 18th year and the biggest festival of its kind, Adelaide Cabaret Festival has continued to attract artists from around the country and the world. The festival not only highlights the big names but makes them too; further cementing Adelaide's creative credentials.
Obama and Attenborough fossil discoveries: In 1946, while exploring for minerals, geologist Reginald Sprigg discovered fossil imprints in rocks around the low hills of the western Flinders Ranges (outback South Australia) at the old Ediacara minefield.
In June 2018, scientists discovered the ancient fossils of two new animals from the Ediacaran Era. They have been christened with the names Attenborites janeae and Obamus coronatus, after famed British naturalist Sir David Attenborough and Barack Obama – for his deep-seated love of science.
Wildlife in the Wild: Home to a vast array of Australia's native animals, South Australian operators continue to offer visitors the opportunity to experience wildlife in the wild with a small group or private tours from Adelaide. Think kangaroos, koalas, sea lions, seals, wallabies, wombats, dolphins, glossy black cockatoos, wedge-tailed eagles, echidnas, and platypus. Passionate local guides share their backyard with guests in a responsible way.