Adelaide: The ultimate MICE destination in Australia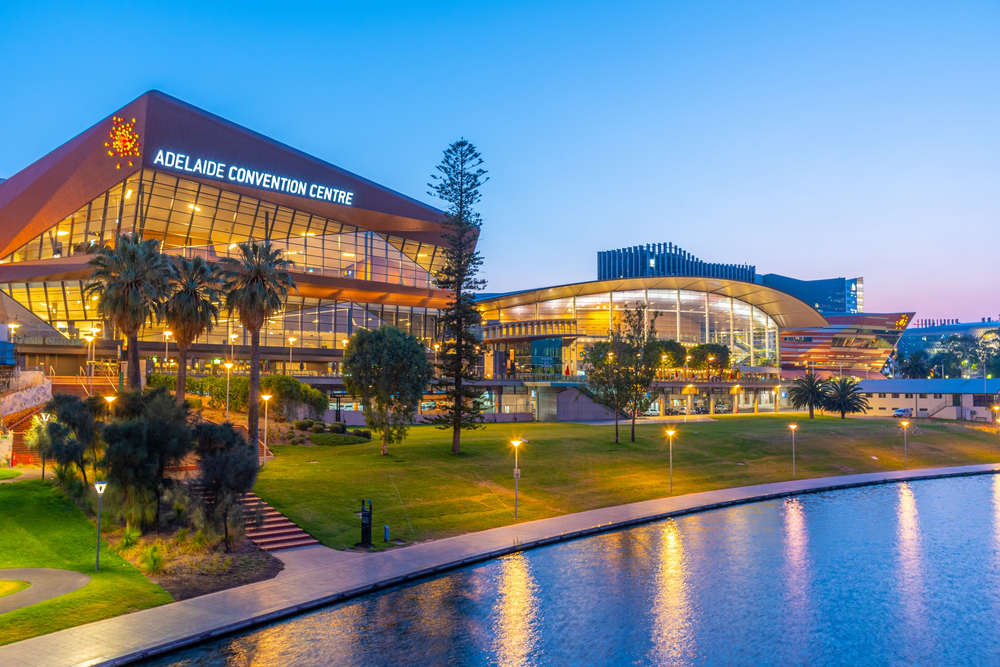 With its boutique-city charm, COVID-safe practices, new accommodation and function spaces, proximity to world-class wineries and wildlife experiences; Adelaide has much to offer the MICE market once borders reopen.
Known as the 'Festival City,' Adelaide boasts an incredible year-round events calendar, accommodation to suit all budgets and tastes, a highly acclaimed dining scene and a choice of fabulous event spaces. The city of Adelaide and the wider state of South Australia is also committed to sustainability, being the first state in Australia to ban single-use plastics and showing an impressive commitment to renewable energy, sustainable wine production and regenerative tourism.
Here are just a few of the reasons why MICE planners should consider Adelaide.
The 20-minute city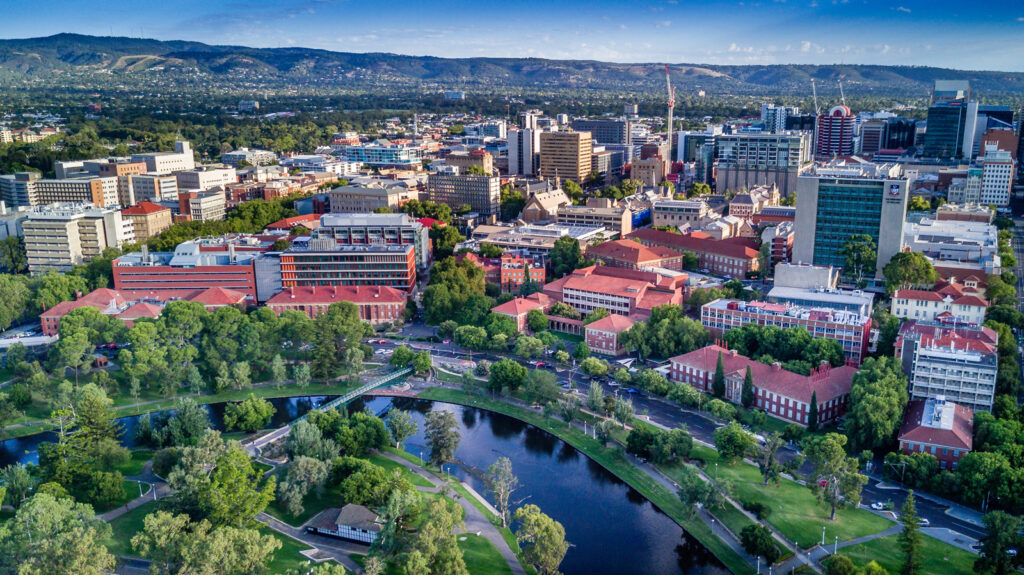 Arriving in Adelaide couldn't be easier. It has great connectivity internationally and strong connectivity to the rest of Australia, but despite being a busy airport the experience on arrival is warm, welcoming and efficient. The city is dubbed the '20 minute city' because you can reach the centre in just 20 minutes from the airport. In fact, Adelaide is so accessible that you can get around the whole city within just 20 minutes.
Walking is the best way to explore but the city is also served by an efficient tram and bus network. For a novel way to move around and discover Adelaide's hidden gems booking an Eco Caddy tour is the way forward.
Adelaide Convention Centre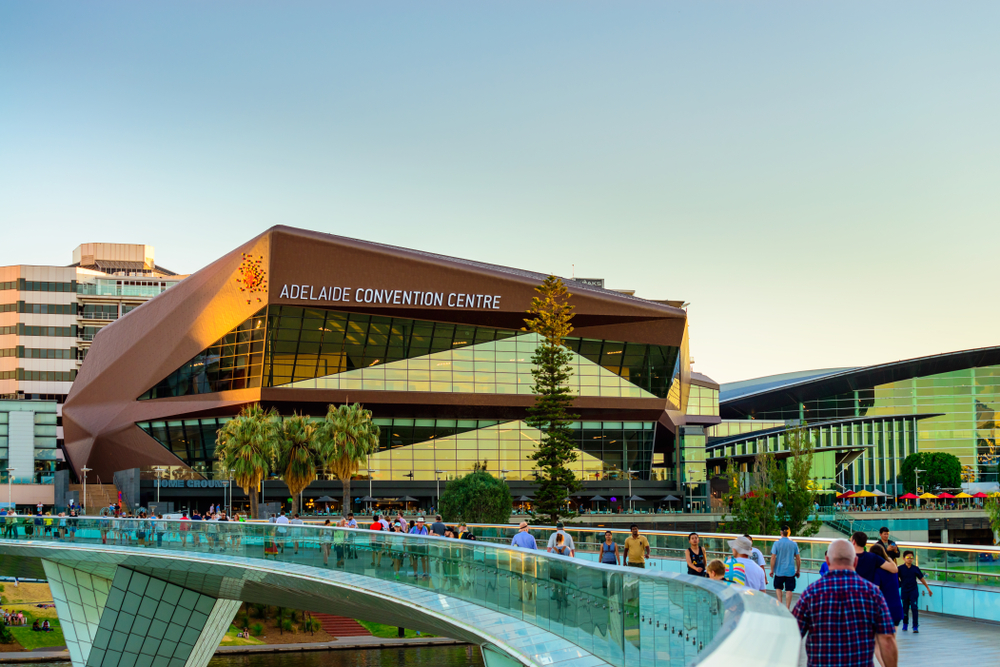 Australia's first convention centre was given new life thanks to its two-phase AUD397 million redevelopment. The expansion has not only transformed Adelaide's skyline with two new buildings, but boosted plenary capacity to more than 3000 and the Centre's overall footprint to 20,000sqm of multi-purpose space, enabling the venue to not only host much larger events, but also a number of smaller events simultaneously.
According to Simon Burgess, general manager, Adelaide Convention Centre (ACC): "The ACC offers extremely modern, flexible and technologically advanced meetings and events venues. Key to delivering unprecedented flexibility was the installation of three different types of seating: hinged, rotating and retractable seats. The ACC's redevelopment also saw the venue make a significant investment in technology to not only enhance the customer experience but pave the way for future technological developments."
An internationally acclaimed events calendar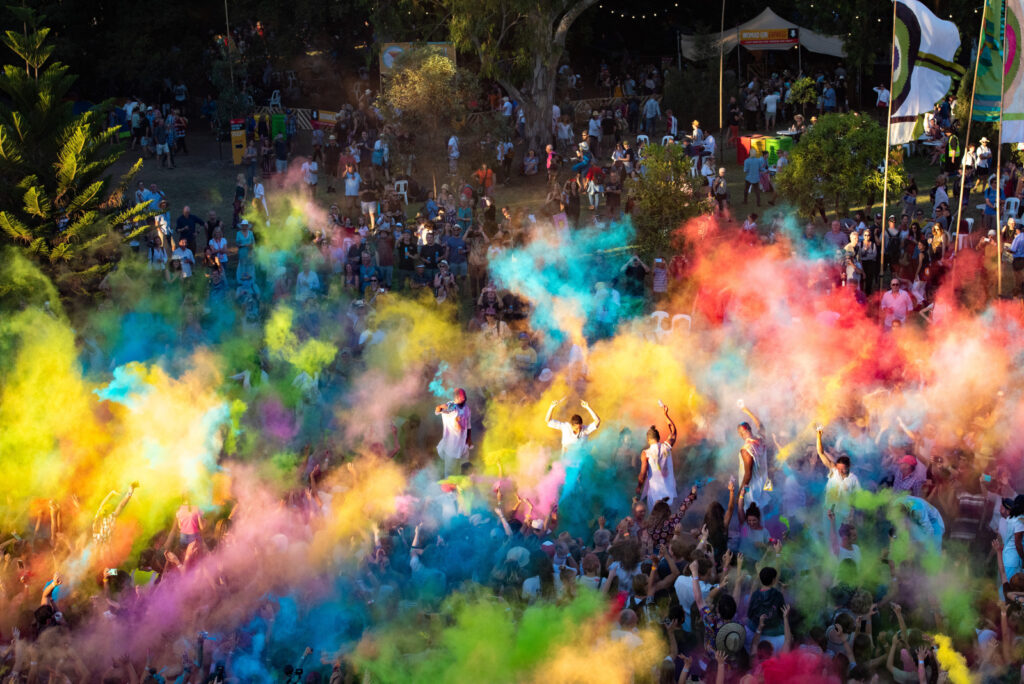 South Australia is well known for hosting incredible festivals and live events. Its people like to party and everyone is invited! Coined as the "Festival City," Adelaide itself is at the front and centre in hosting these events.
January kicks off with events such as the Santos Tour Down Under cycling race setting the bar high for the many sporting extravaganzas which then follow. These include the World Tennis Challenge, the equestrian Australian International 3-Day Event, and high-profile cricket matches at the Adelaide Oval. Food and wine lovers will love events like Tasting Australia, Adelaide Hills wine festival Crush, and the Barossa Gourmet Weekend.
Meanwhile, it's called "Mad March" in South Australia for a reason: the Fringe Festival, Adelaide Festival of Arts and WOMADelaide all feature simultaneously. It's an exhilarating and exciting time – some say there's no better time to visit.
Choice of hotels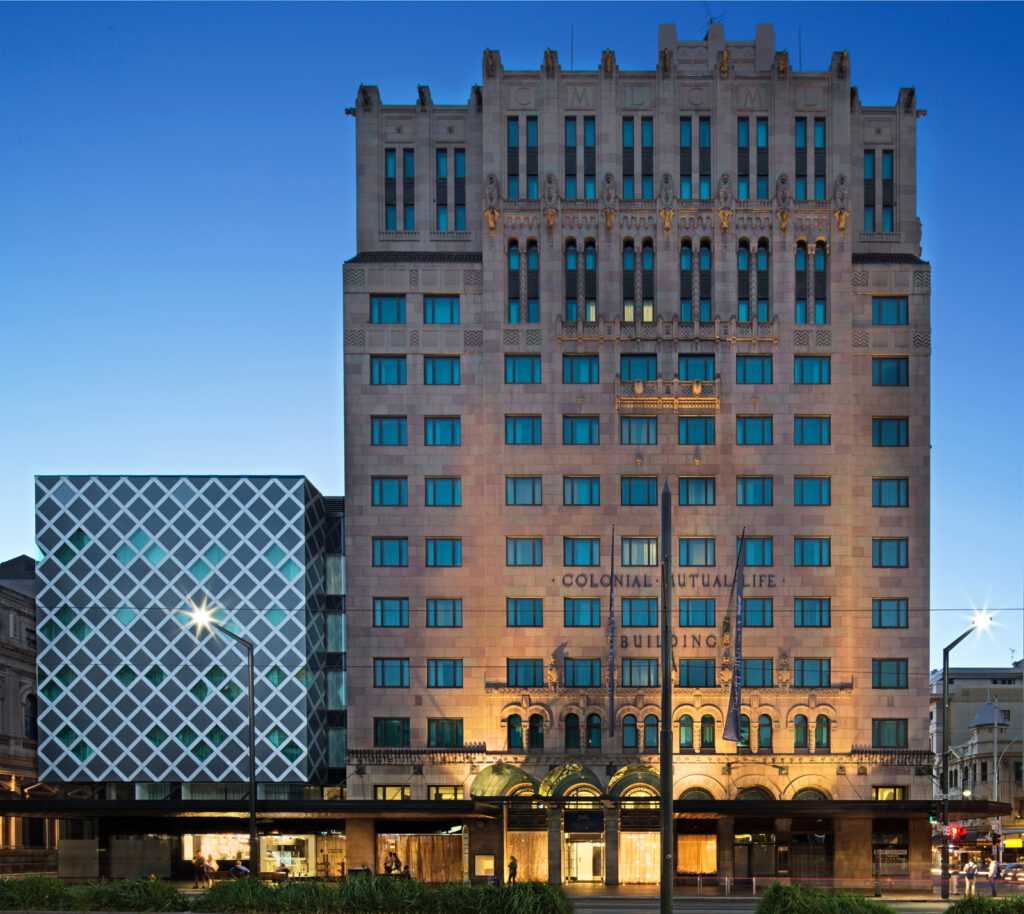 Adelaide has myriad accommodation options ranging from budget lodgings to luxurious hotels. Iconic hotels that have become embedded in the cityscape include the Hilton Adelaide and Mayfair Hotel. The Hilton is located in the geographical heart of Adelaide overlooking Victoria Square, while the the170-room Mayfair Hotel in the heritage-listed Colonial Mutual Life (CML) Building is in the heart of Adelaide's shopping district.
Adelaide has welcomed new players in the last 12 months giving agents more choice than ever before. Located on the banks of the River Torrens, the luxurious Eos by SkyCity boasts versatile event and meeting spaces for private dinners, large to small events, board meetings and conferences.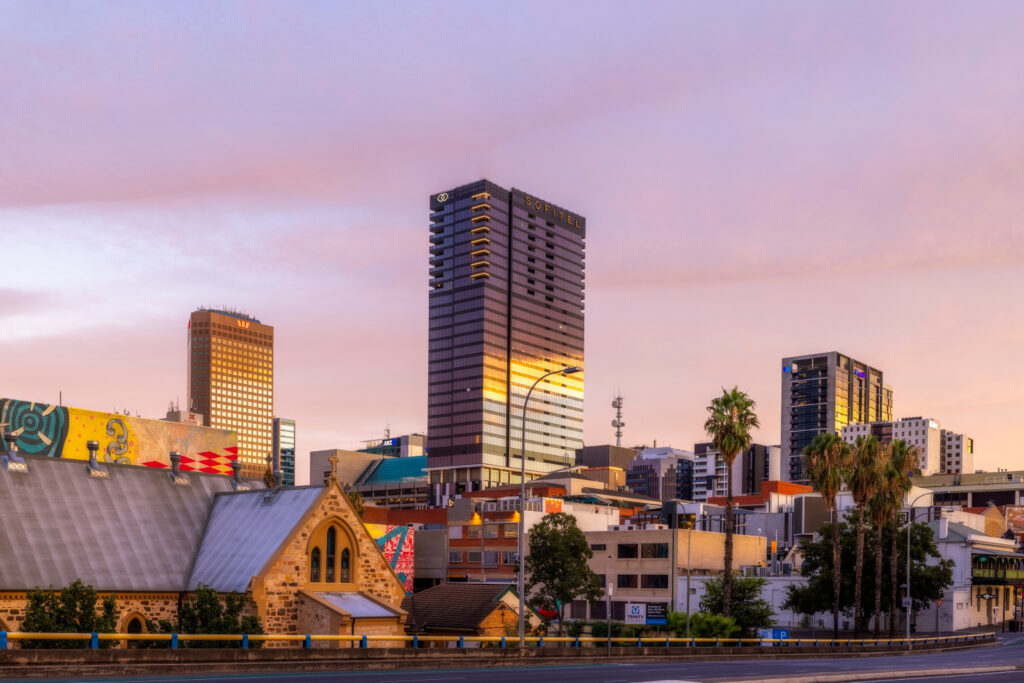 MICE is a priority for Crowne Plaza Adelaide due to its CBD address and being situated near the tech hub Lot Fourteen and within walking distance to the Adelaide Convention Centre. The newly launched hotel features five event rooms ranging from an 18-pax boardroom style to a 237-pax ballroom theatre-style. Between meetings, guests may use the co-working space Plaza Workspace.
The Oval Hotel is Adelaide's latest premium boutique hotel and is a convenient base for function organisers and guests, built into the side of the iconic cricket ground. It also features 25 unique spaces catering for groups ranging in size from three to 3,000 people and equipped with state-of-the-art facilities.
The Accor Group puts another flag in the city with Sofitel opening later this year. The hotel is just footsteps from the River Torrens and a short walk to the Adelaide Oval and the Adelaide Convention and Exhibition Centre.
Strong sustainability credentials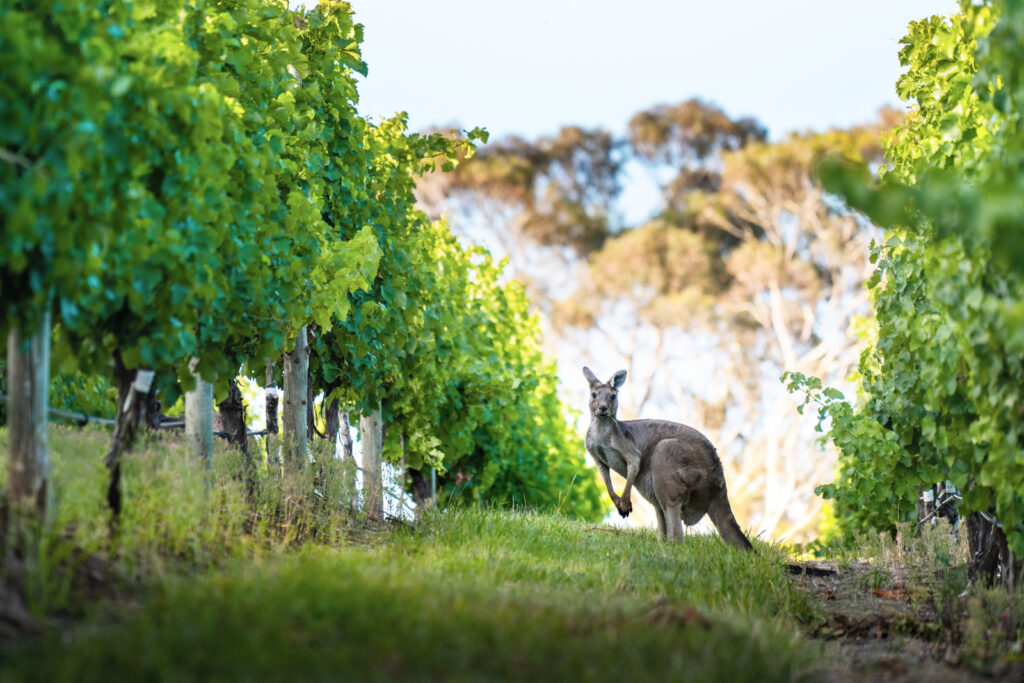 Adelaide and the wider state of South Australia are leading the way in Australia when it comes to a commitment to sustainability, with new legislation and innovations making a tangible impact.
On the MICE front, the ACC is committed to becoming one of the "greenest" conference venues in Australia. It was the first convention centre to use earthworms to recycle its organic waste, reduce gas and water consumption, and re-use or recycle 90% of its exhibition waste. Moreover, the Adelaide Convention Centre purchases 97% of its food and beverages from local suppliers, which has not only injected over AUD4.1 million into the state's economy but also results in fewer "food miles".
The Centre partners with local charities like Oz Harvest to donate excess food to the community's disadvantaged, and is platinum-certified with EarthCheck for their ongoing commitment to sustainability.
To ensure that environmental innovation is achieved, ACC has established a 'Green Team' – a group of staff volunteers who formed a committee to research and develop ideas and promote environmentally-responsible practices among the organisation.
Inspirational experiences beyond Adelaide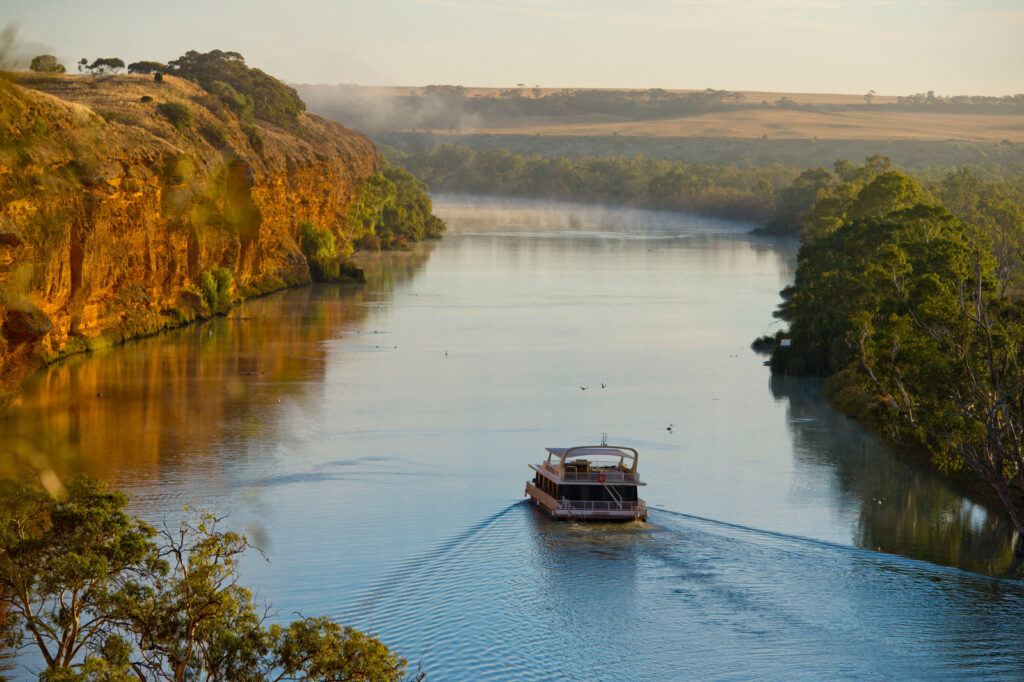 Within a stone's throw of Adelaide, your clients could be making their own wine as kangaroos hop through the vines, bushwalking through national parks teeming with native wildlife, dining on fresh seafood overlooking a white sand beach or floating down the mighty Murray River on a luxury houseboat.
We recommend clients linger longer after an event or meeting to immerse themselves in this ancient land. Highlights will include a trip to the iconic Kangaroo Island, a tour of the Epicurean Way which circles Adelaide and takes in some of the world's best wineries, or the awesome Eyre Peninsula where the ocean meets the outback. To discover more about Australia's rich Aboriginal culture, a visit to the Flinders Ranges (an easy five-hour drive north of Adelaide) is a must.
LEARN MORE ABOUT SOUTH AUSTRALIA