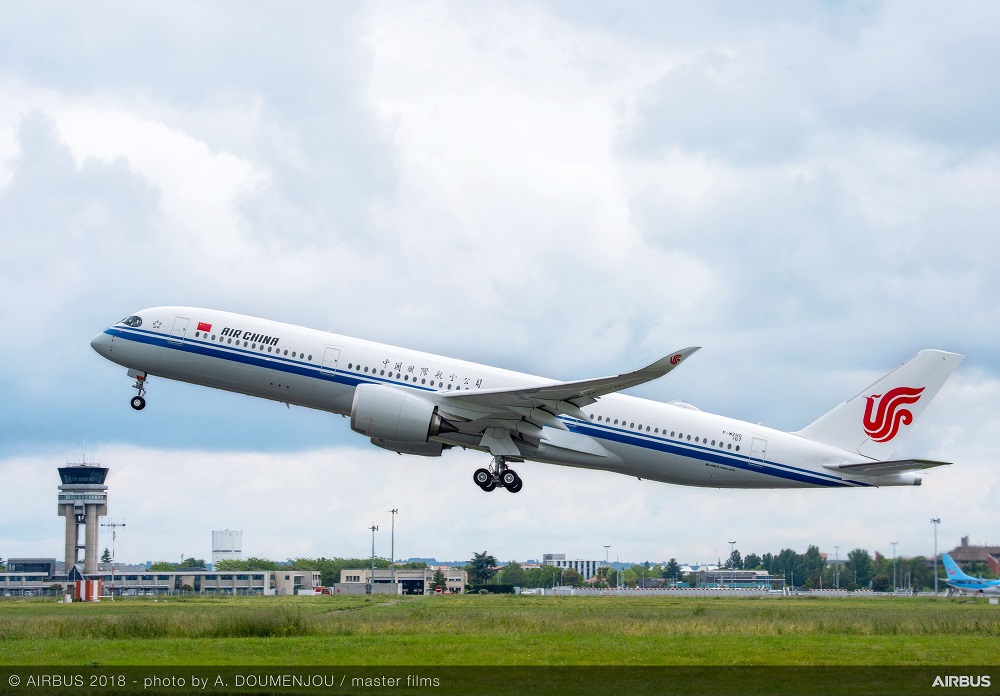 Air China, the country's major carrier to the UK, has introduced the new Airbus A350-900, operating on its London Heathrow to Beijing route.
The new Airbus A350-900 aircraft has been introduced to the UK fleet to improve the in-flight experience across all classes. In addition, it will allow the flag carrier to increase the number of flights between London and Beijing to three flights a day, further improving the connection between the UK and China.
The aircraft provides 312 seats in total, offering a new layout with 32 seats in Business Class, 24 seats in Premium Economy Class and 256 seats in Economy Class. Its cabin design also has more space for window seat passengers, plus, the new aircraft's advanced air management system can adjust the cabin temperature in real time. This means that it can purify circulating air every 2 to 3 minutes, creating a more comfortable flight experience.
"A new and improved in-flight experience"
Jingjie Li, general manager of Air China UK office, commented: "We are very excited to introduce the new Airbus A350 model to our UK to China fleet. Not only does the introduction of this new aircraft give us the opportunity to increase our daily flights between London and Beijing to triple daily, but also offer our passengers a new and improved in-flight experience, maximising their comfort and enjoyment of flying with Air China."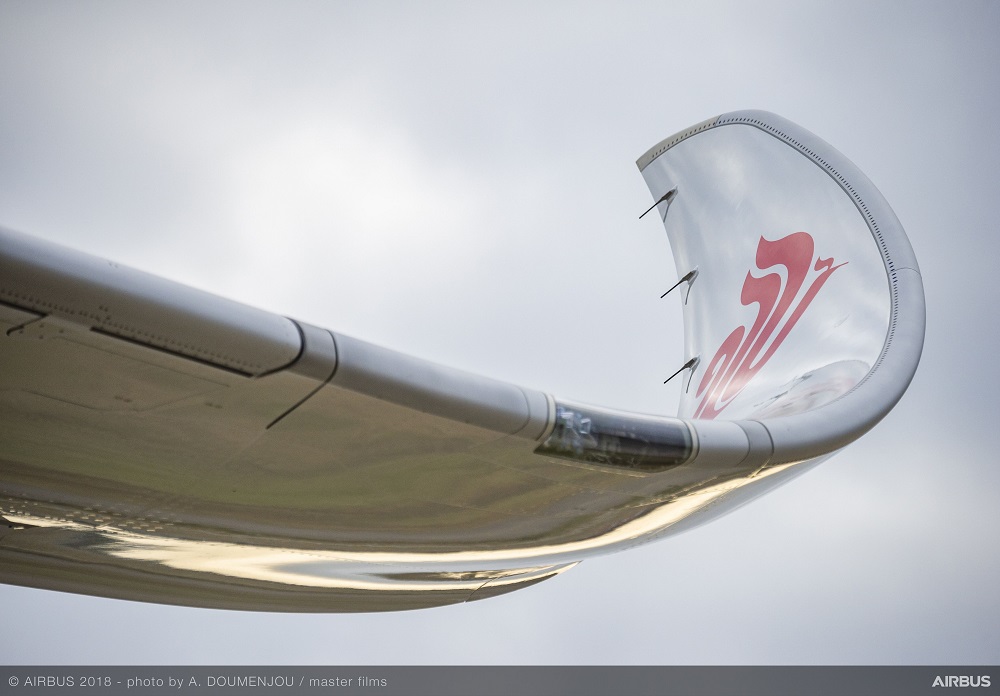 Business Class passengers can now enjoy a more spacious cabin, with the reverse herringbone configuration, while Premium Economy passengers will be able to experience increased leg-room, greater chair recline, seat adjustment control and four-way headrests. For Economy Class passengers, the aircraft features four-way headrests, neck support and adjustable footrest.
As a major Chinese airline and Star Alliance member, Air China aims to provide an accessible bridge between the UK and China, with a robust network covering six continents.