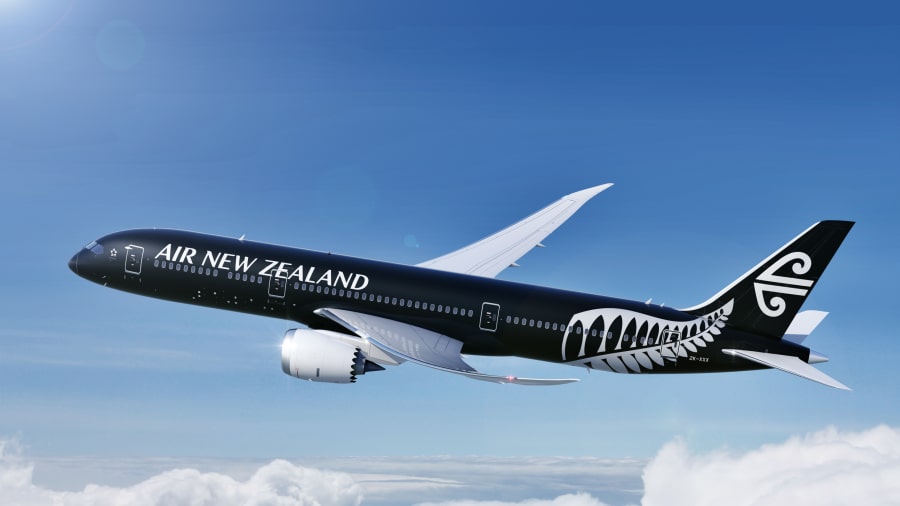 Air New Zealand (ANZ) kicked off its brand new Chicago connection today when flight NZ26 took off at 1700 time to Chicago's O'Hare International Airport.
The non-stop flight — still making its way to 'The Windy City' at time of writing – beats the airline's Auckland-Houston connection as its longest route, topping out the previous holders flight time of 13.5 hours with a flight time of around 15 hours northbound and a little over 16 hours southbound.
Air New Zealand chief executive officer, Christopher Luxon, who is travelling on the inaugural service, said before take off: "We're excited to offer our customers a direct link between New Zealand and Chicago.
With our alliance partner United operating more flights out of its hub of O'Hare International Airport than any other airline, the new service to Chicago will provide customers with convenient one-stop codeshare connections to around 100 destinations across the US."
Luxon went on to say: "New Zealand already welcomes around 340,000 visitors annually from the US and we anticipate this number will grow with the introduction of this new service. We expect the route will contribute around NZD 70 million annually to our economy (USD 48m) – and we know 50% of spending by US visitors is done outside the main centres."
Air New Zealand's direct Auckland-Chicago service, operated by its Boeing 787-9 Dreamliner aircraft, will depart Auckland on Wednesday, Friday and Sunday as follows:
Flight No.
Aircraft type
Departs
Arrives
Effective dates
NZ26 (UA6728)
Boeing 787-9 Dreamliner
Auckland

2010

Chicago

16:15

2 Dec 2018 –

8 Mar 2019

NZ26 (UA6728)
Boeing 787-9 Dreamliner
Auckland

2010

Chicago

17:15

10 Mar 2019 – 29 Mar 2019
NZ27

(UA6727)

Boeing 787-9 Dreamliner
Chicago

1910

Auckland

06:30+2

 

30 Nov 2018 –

8 Mar 2019

NZ27

(UA6727)

Boeing 787-9 Dreamliner
Chicago

2010

Auckland

06:30+2

 

10 Mar 2019 – 29 Mar 2019