AirAsia celebrates ASEAN Day
User role is=
Array
(
    [0] => editor
)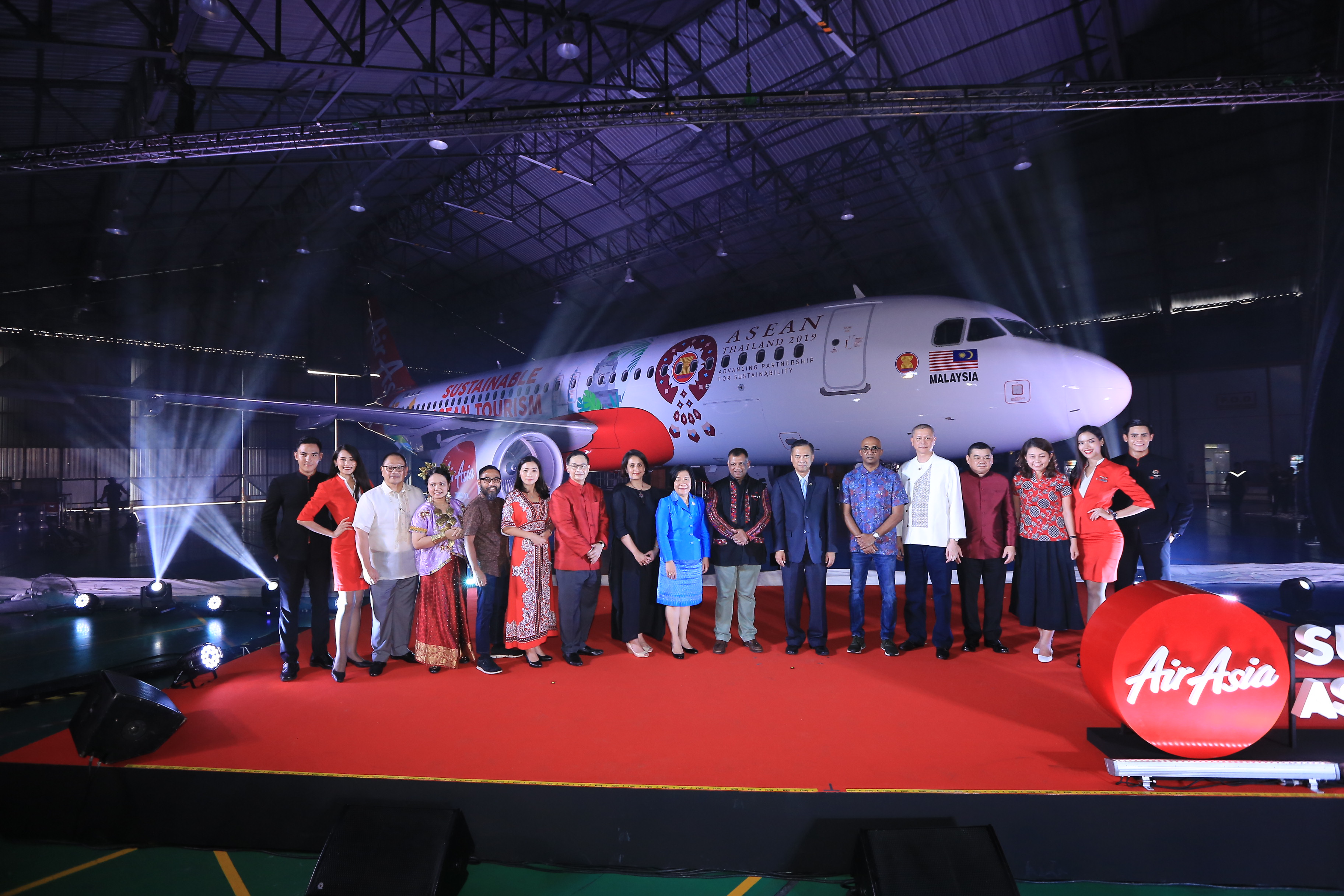 AirAsia has introduced a 'Sustainable ASEAN' livery on its newest Airbus A320 to mark ASEAN Day celebrations in Bangkok. Alongside the ASEAN chairmanship logo, the special livery features the best of ASEAN tourism icons, helping to advance and support AirAsia's sustainability partnership with ASEAN nations and its mission to create a globally recognised ASEAN brand.
Tony Fernandes, CEO of AirAsia said: "As a truly ASEAN airline, we're thrilled to showcase what makes our home special on one of our aircraft and to reiterate our ongoing commitment to sustainability."
AirAsia's sustainability efforts include guest education, carbon reduction and waste management through AirAsia's philanthropic arm AirAsia Foundation. The Airbus A320 aircraft with registration number 9M-AJW will be based in Malaysia, where it will fly to more than 50 destinations in all 10 ASEAN member nations from Kuala Lumpur.
LATEST STORIES DEV