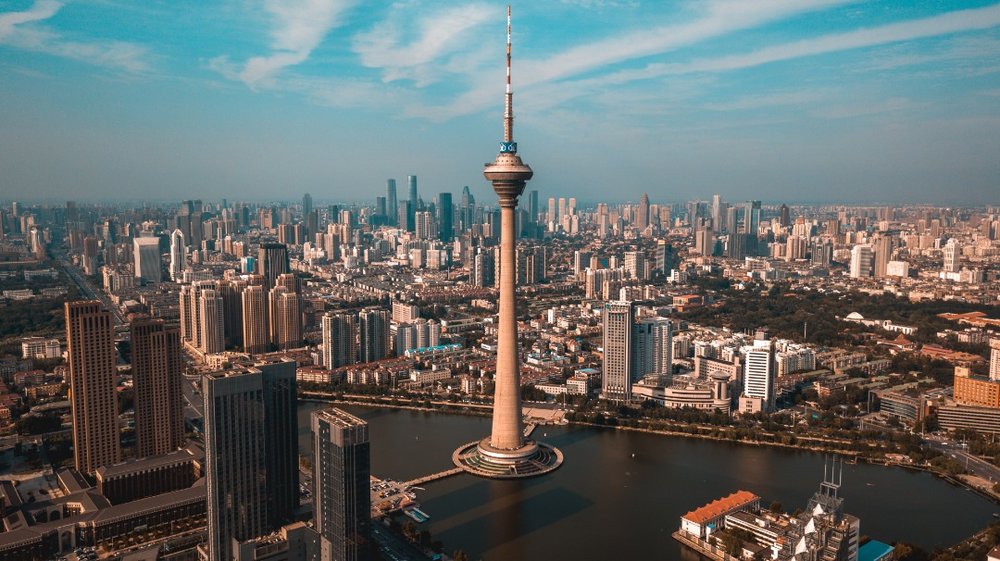 AirAsia has announced it will be pushing further into China with the launch a new direct service connecting Kuala Lumpur, in Malaysia, to Tianjin from 29 October of this year.
According to AirAsia the new service — operated by the carrier's long haul affiliate, AirAsia X — comes as part of a drive to "stimulate regional demand through great value airfares, enabling more people to travel."
In addition to the new flight, AirAsia is also taking advantage of the popularity of its existing Kuala Lumpur- Changsha service by switching to the Airbus A330 on 29 October — potentially doubling the number of visitor seats to more than 150,000 seats a year.
"300,000 additional visitor seats in total to China"
AirAsia X Malaysia CEO Benyamin Ismail said: "The announcements today of the new and exclusive route between Kuala Lumpur and Tianjin and the capacity increase to Changsha with our larger wide body aircraft will contribute year-round capacity of over 300,000 additional visitor seats in total to China, significantly boosting tourism, trade and economic growth while paving the way towards China's Year of Tourism and Culture 2020, envisioned by the leaders of both nations."
"The largest foreign carrier to China"
"Together with our existing routes into China, today's announcement means we are further strengthening our foothold in Northern China and increasing our overall capacity to China, one of our fastest growing markets. We will continue to look for expansion opportunities that not only maintain AirAsia Group's dominance as the largest foreign carrier to China by capacity, but also enable us to remain committed in our quest to making air travel affordable for everyone," added Benyamin.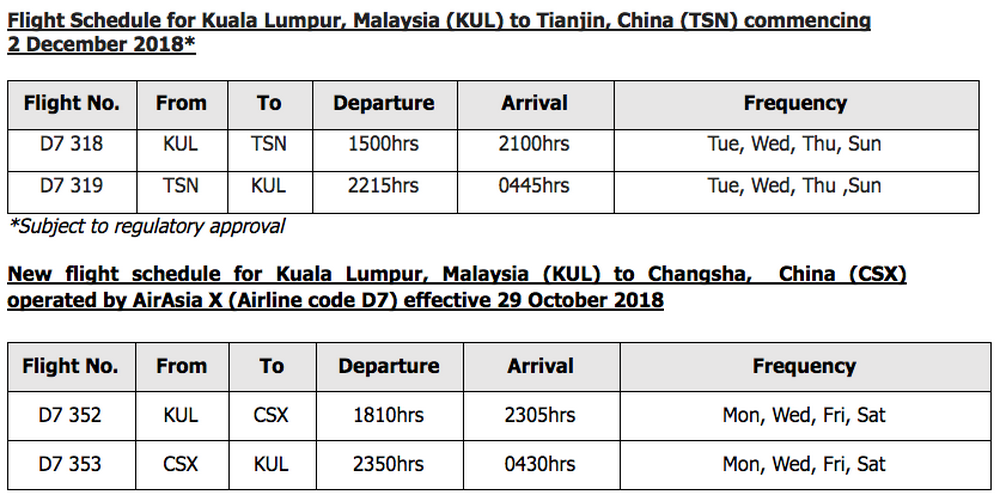 With the launch of the Tianjin flight, AirAsia will now fly to 20 cities in China with 550 weekly direct flights from airports in Malaysia, Thailand and the Philippines, including Bangkok Don Mueang to Nanjing, Ningbo and Chengdu; from Kota Kinabalu, Phuket and Krabi to Macau; Phuket to Kunming; Krabi to Hong Kong; Chiang Mai and Clark to Taipei; Manila to Kaohsiung; Cebu to Shenzhen.