Alternative accommodation for community living
We talk to Tony Chisholm, COO at GCP Hospitality
Guest Writers are not employed, compensated or governed by TD, opinions and statements are from the specific writer directly
Ride-sharing; home-sharing; space-sharing… the list of community-focussed words that form part of our everyday lives seems to grow on a weekly basis. It's now a regular occurence to take a lift, from someone you've never met, and to stay in a house belonging to a person you may never talk to face-to-face. The phenomenon of community living is growing rapidly – and it naturally has a role to play in the world of travel.
With that in mind, we spoke to Tony Chisholm, COO at GCP Hospitality, about how the company is adapting to – and embracing – this new culture:
TD: Why is the evolution of community living so important?
TC: We live in an era where we value openness and the notion of sharing has shown an interesting evolution since the dawn of time. Today's modern societies indeed move towards an economy trend and all-sharing lifestyle by blurring the lines between social and private, experiences versus possessions and community against isolation.
Today, we can share pretty much everything from cars, bikes, books, streaming accounts, but also spaces such as gym, laundry, bar, library, terraces and even homes.
How did Hotels G adapt to this trend?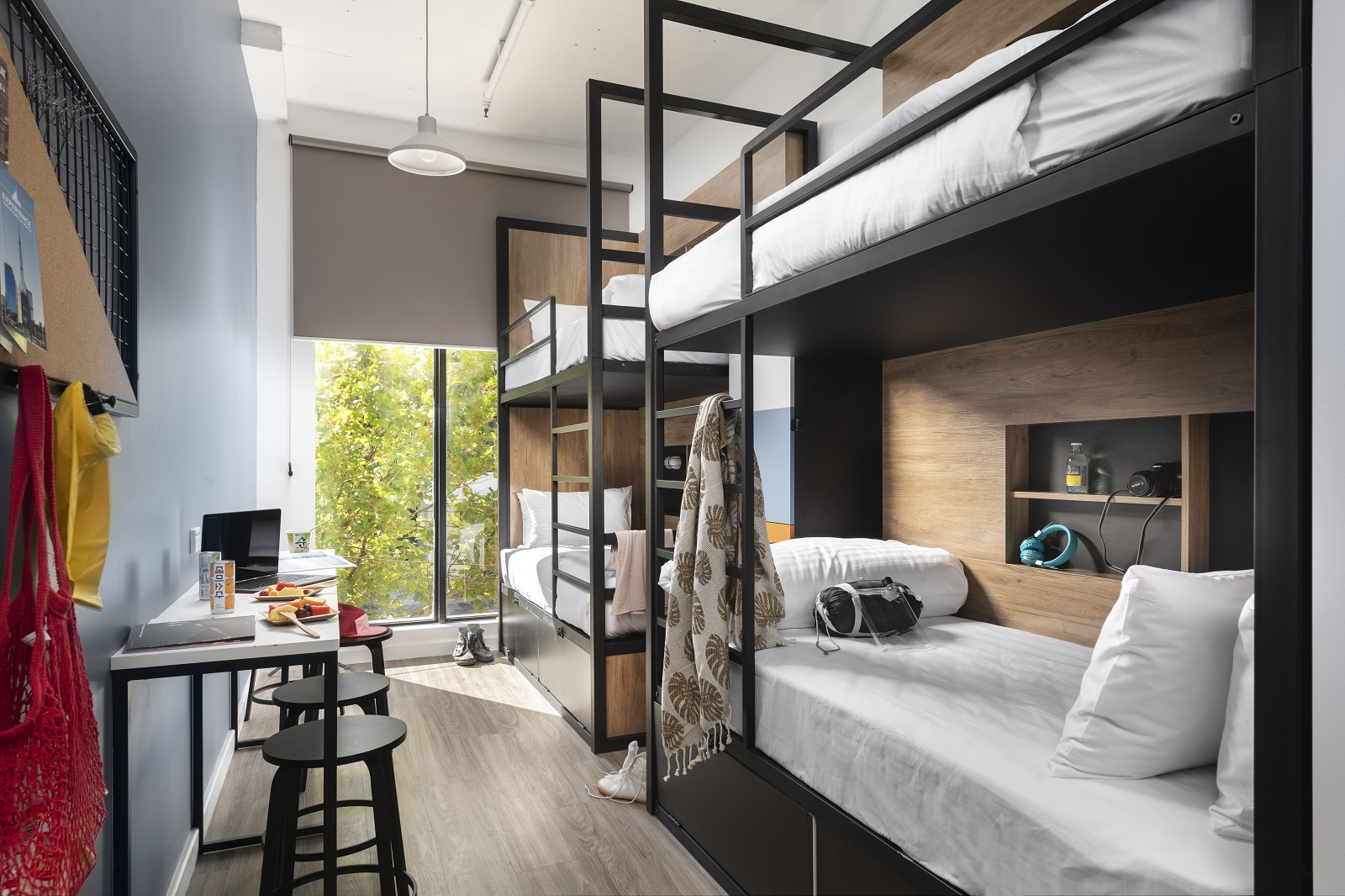 This sharing concept is also reflected in accommodations offers on the market for people who value community and convenience, wishing to live in a place that actively supports them in living with purpose and intention. Hence the recent surge in coworking and coliving concepts. Shared spaces that bring people together in a collaborative and highly social environment. And Hotels are no exception to the rule.
GCP Hospitality, operating several hotels in APAC Region, has taken into account this new lifestyle by offering products catering to this increasing demand. The newly opened Hostel G in Perth, Australia offers a new take on shared accommodation for solo travellers, families, and groups of friends, even business traveller.
"Outgoing individuals, culture vultures, workaholics, foodies, and gamers all come together"
Their motto? 'Meet the Hostel G community, where outgoing individuals, culture vultures, workaholics, foodies, and gamers all come together.' The design driven communal spaces encourage interactivity and socialising by featuring a co-working area, restaurant, bar, social space, game areas and screening room in which the team run an engaging events programming allowing hostel guests and locals alike to connect.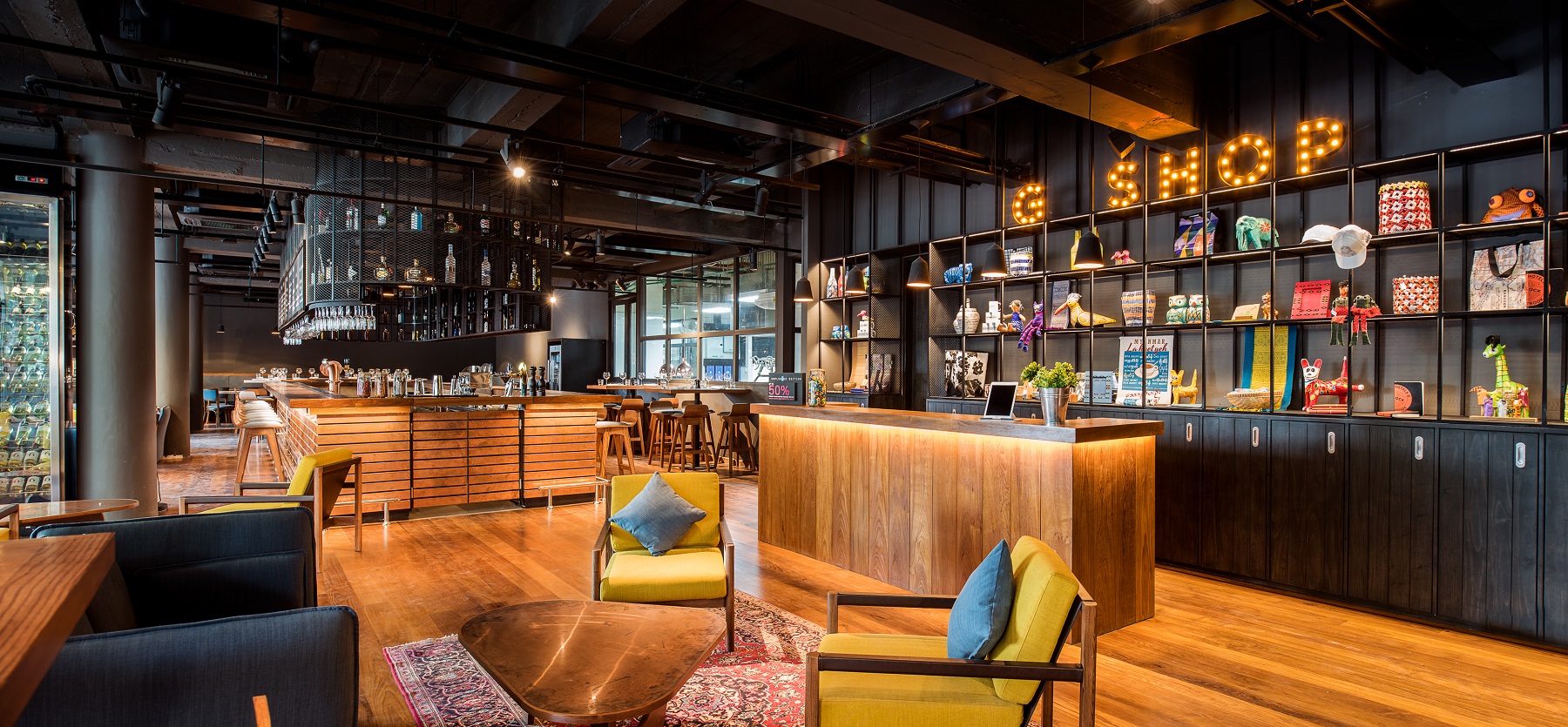 At Hotel G Yangon, Myanmar, the ground floor encompasses a reception desk, social area, the popular restaurant and wine bar Babett, a terrace and communal coworking tables. Within the premises, you can eat, drink, check-in, rest, work, meet and mingle with other guests, or simply watch Yangon life pass before your eyes.
Another example in Shenzhen, China, at Residence G, a lifestyle five-star serviced apartment and hotel in Nanshan, where two full floors of the 20-story building are purposely dedicated to a Social Club exclusively for residents' and guests' use.
[dd-parallax img="Residence-G-Shenzhen-1.jpg" height="500″ speed="2″ z-index="0″ position="left" offset="false"][/dd-parallax]
From a 25-metre indoor pool, 300sqm fitness centre, multi-purpose sports court, kids' playground, restaurant and bar, outdoor terrace and meeting rooms, one could live there and enjoy all the facilities without stepping a foot out of the property!
How do you see this evolving, moving forward?
Co-living is a concept that is 100% in line with the Hotels G lifestyle brand, as an important aspect of the business is to build a community within highly interactive spaces. Having venues and spaces that encourage guests to come together is important, but these need to be engaging with active events and activities programming to be implemented.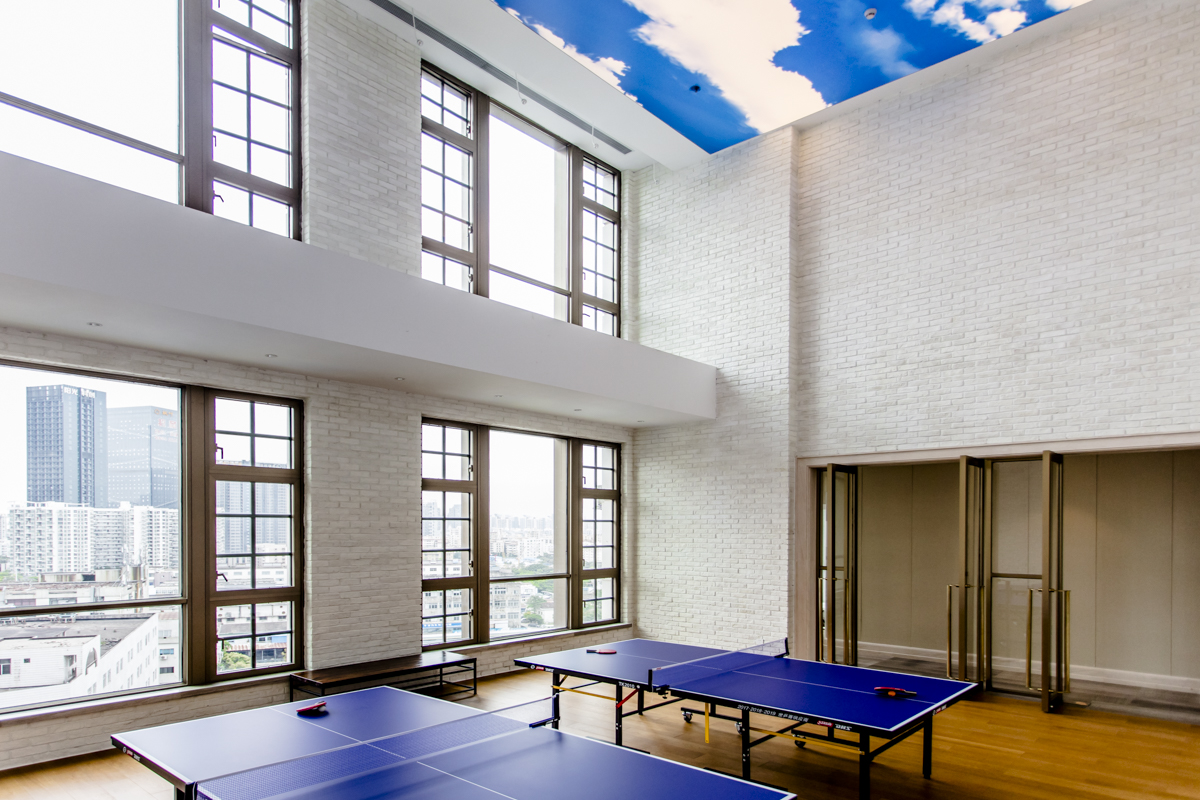 In Hotels G's instance, it is actively done through the numerous happening in the spaces which include the themed G Sessions events; endorsing the local art community by organising art exhibitions; G Talks to share knowledge and inspire; culinary collaborations with award-winning chefs from around the world and more.
More information
To learn more about GCP Hospitality and its hotels, visit gcphospitality.com.