Archipelago signs first Makkah hotel
User role is=
Array
(
    [0] => editor
)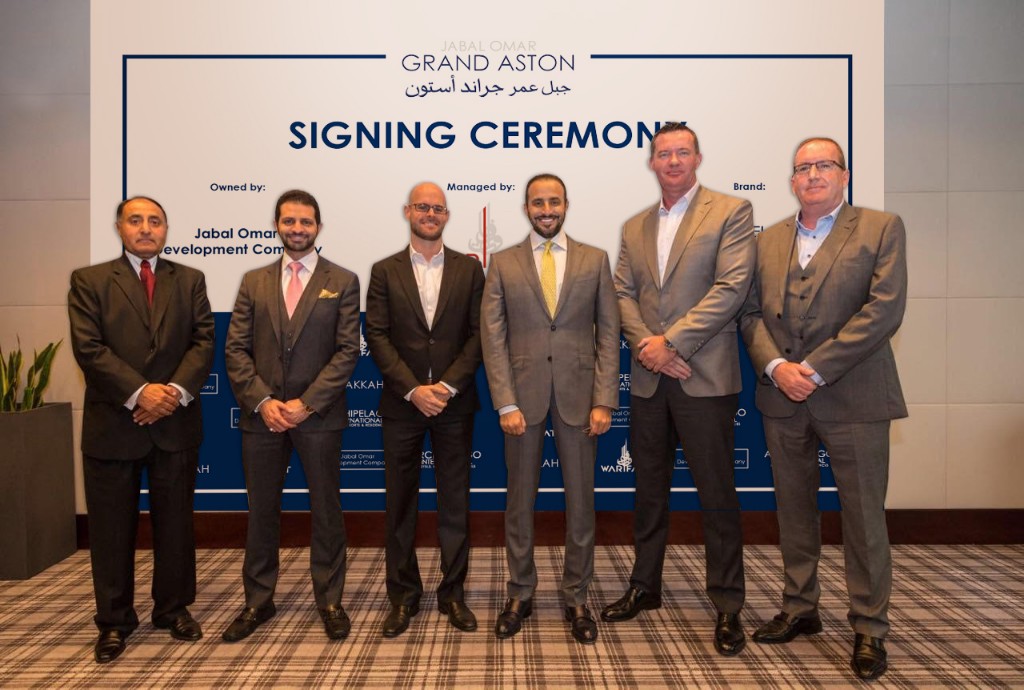 Archipelago International, Indonesia's largest hotel group, today announced the signing of a long-term Master Franchise Agreement, with Jeddah based Warifat Hospitality Limited, a subsidiary of Jabal Omar Development Company (JODC), one of the largest listed companies on the Saudi Tadawul Stock Exchange.
This multi-hotel agreement grants development and branding rights to Warifat Hospitality for three of Archipelago's hotel brands: Grand Aston, Aston and Harper, and will enable the roll out of these brands, not only at JODC's flagship development in Makkah but throughout the Kingdom of Saudi Arabia.
The first hotel being developed under this agreement will be the 560-room Jabal Omar Grand Aston, which is due for completion in July 2019. This five-star hotel is located within walking distance to the Grand Mosque and will be Archipelago's first hotel in Saudi Arabia, a market it views as one of the most important in its continued expansion internationally.
"First Indonesian based hotel company to enter the Kingdom's hotel market"
John Flood, president and CEO of Archipelago International, said: "In strategic terms, this is an historic agreement for our company and indeed for Indonesia, as we will be the first Indonesian based hotel company to enter the Kingdom's hotel market.
Our hotel brands are the most widely recognized in Indonesia, which is the largest source market for pilgrims to Makkah and Madinah. This agreement foresees and caters for significant growth from the Indonesian market and it recognises Archipelago as the hotel group best positioned going forward to cater to the growing numbers of Indonesian and Southeast Asian visitors to the Kingdom."
"A catalyst for growth"
Yasser Faisal Al-Sharif, cChairman of Warifat Hospitality and CEO of JODC, added: "We are excited to expand our partnership with an established and leading home-grown Indonesian hotel brand, as its Master Franchisee for the Grand Aston Brand in the Kingdom of Saudi Arabia. We are committed to offering our guests from Indonesia, Malaysia, Brunei and S.E Asia superior hospitality experiences that are customized to their specific needs whilst they visit the Great Mosque of Makkah, Masjid Al Haram and the holy capital.
"As a part of Jabal Omar Developments strategic growth plan, we believe that by choosing a brand with a proven track record, The Grand Aston Hotel at Makkah shall be a catalyst for growth from the Indonesian and S.E Asian countries for our Hajj and Umrah pilgrims."
LATEST STORIES DEV