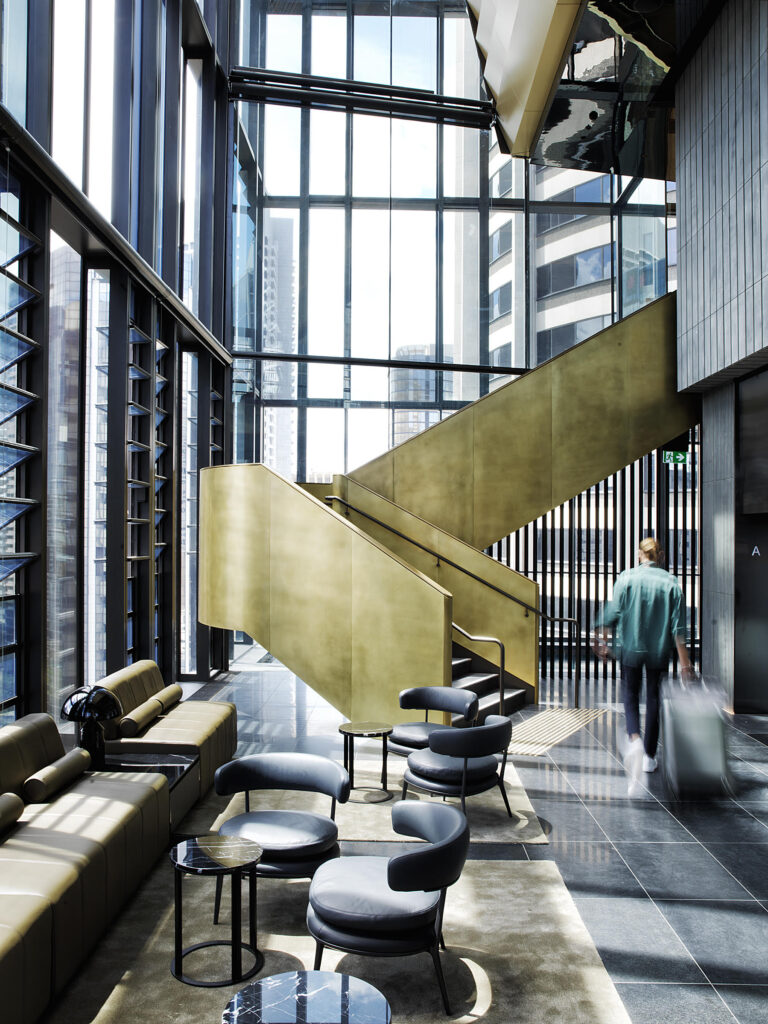 Where: 
CBD Sydney: With a post-COVID-19 city stay renaissance, A by Adina is the new jewel in Sydney's crown, having raised the 'apartment hotel' bar with an unrivalled premium contemporary experience.
Destination A guests take their hotel experience to the next level, quite literally, with rooms that showcase the best views, tailored amenities, and signature service.
Eat & Drink:
As the elevator opens on level 21, the stylish experience begins in the light-filled glass lobby. Cutting to the chase, the Pièce de résistance is a stunning feature staircase that could only ascend to somewhere special.
Sydney's hottest new skyline bar is Dean & Nancy, where rooftop Manhattan meets Tokyo with Sydney city views. With a classic shared plate menu and comprehensive wine and cocktail list, Dean & Nancy is the talk of the town; even a grand piano adds a touch more sophistication to old Sydney town.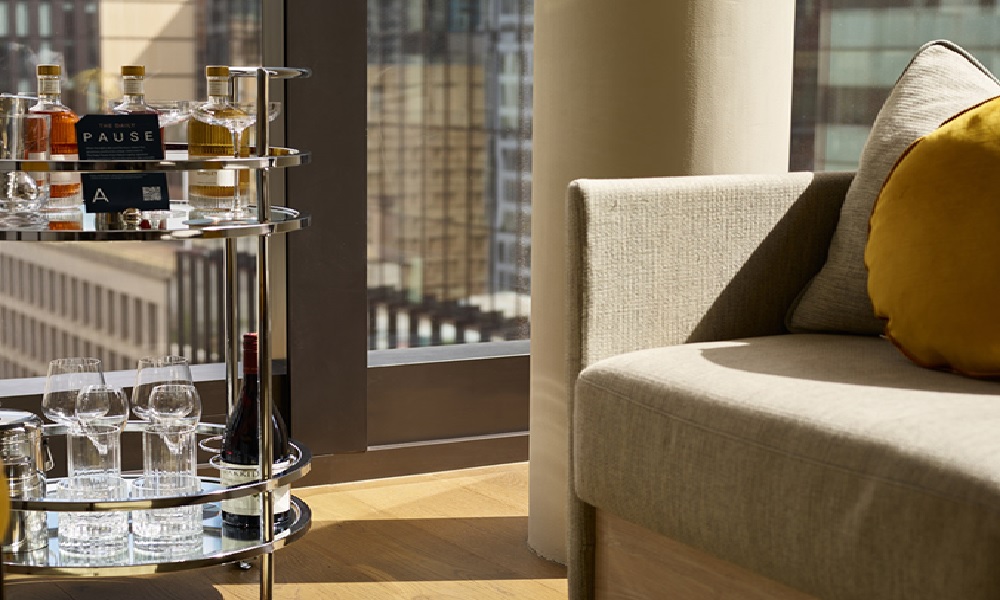 This booze hound loves a martini with a bottle of wine to chase, and after lockdown, worst still, the tedium of my cooking, I finally rediscovered a long lost love. It's the newest and best evening ambience bar in Sydney, and you better make sure you have a reservation as the word gets out. Better still, book and enjoy your weekend classy pad with bar access and hearty-gourmet sunrise (optional) breakfast. I recommend a dawn power walk to the Opera House if you need to clear cobwebs and shake off calories.
Beyond:
With a great location, it's a short walking distance to Sydney Harbour, the iconic Opera House and Harbour Bridge. Only moments away is Sydney's business district and after work restaurant and bar scene. Shopping, department and designer stores are only a hop, skip and jump out.
Premium Apartments: 
Destination A guests can expect designer amenities, clever use of interior design, flexible check-in and out, smart speakers – complete with an A by Adina curated playlist – and luxurious robes in the apartments as standard, but there are also little surprises that make every day a bit more luxe. Complimentary coffee pods, kitchenettes, cooking amenities, and a washer and dryer are great for executive long stays.
That Extra Touch:
Amenities on demand mean A by Adina guests have everything they need at their fingertips.
With an extended happy hour – complete with an in-room bar cart, an elevated minbar offering with pre-batched Maybe Sammy cocktails make all the tools to create your perfect beverage. Add a nightly turn-down service, complimentary in-room movies, and unlimited access to high-speed Wi-Fi, and you're in a special place.