Back to normal: Travel to Singapore is now quarantine-free without testing
TD speaks with Keith Tan, chief executive, Singapore Tourism Board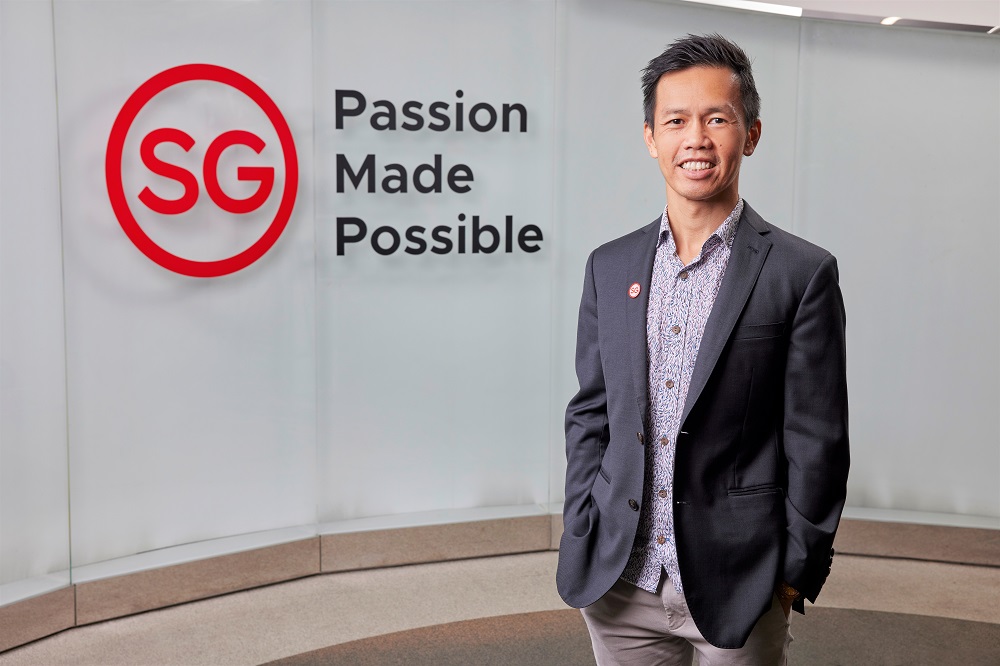 Singapore has announced that it welcomes fully-vaccinated travellers with no pre-departure testing and quarantine. Thus, travel is pretty much back on in Asia's prime business hub.
TD sits down with Keith Tan, chief executive, Singapore Tourism Board to learn the return of travel to normalcy in detail.
Travel Daily (TD): What is the most recent update on travelling to Singapore? More VTLs? No more quarantine?
Keith Tan (KT): Under Singapore's Vaccinated Travel Framework (VTF), we are open to all fully-vaccinated travellers who can visit Singapore without quarantine or testing requirements. This also
applies to children aged 12 and below who are not vaccinated. The VTF replaces the previous Vaccinated Travel Lane scheme, which has welcomed close to 585,000 travellers to Singapore between September 2021 and March 2022.
With our high vaccination rate of 93%, travel to Singapore is both safe and seamless. I'm looking forward to welcoming more visitors to enjoy our new and reimagined offerings.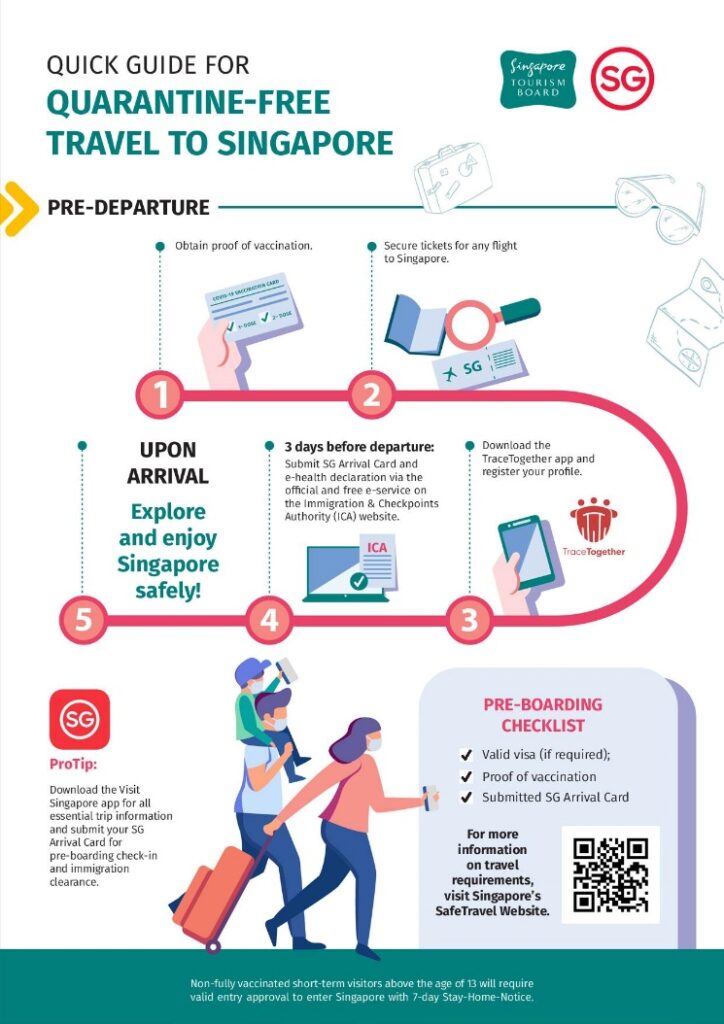 TD: Can you say that travel and tourism is 100% back on in Singapore? Why?
KT: Now that travel to Singapore is quarantine-free without testing, we expect our tourism recovery to pick up pace.
International Visitor Arrivals (IVA) numbers for the first quarter (January – March 2022) have been encouraging, with a 252% increment compared to the same period last year. As of two weeks ago, air passenger traffic in Singapore reached 31% of pre-COVID levels, a signal that Singapore retains appeal as a destination of choice.
The COVID-19 situation has also stabilised in Singapore. This has allowed us to further ease community measures, and stage large-scale, high-quality business and leisure events this year, such as the Formula 1 Singapore Grand Prix in September, ITB Asia in October, and the inaugural Standard Chartered Singapore Trophy 2022 in July, which will see Premier League giants Liverpool FC and Crystal Palace FC facing off at our National Stadium.
There are no longer group size or capacity limits, while mask-wearing is now optional outdoors. Our nightlife businesses have also resumed, adding buzz and vibrancy to our city, and complementing the exciting calendar of events and experiences that visitors can look forward to.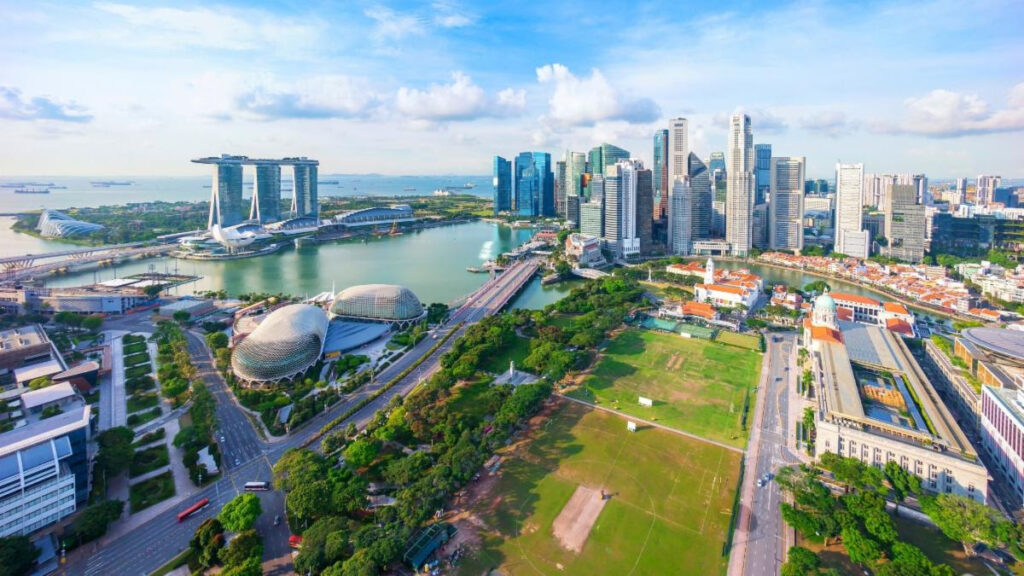 TD: The Singaporean government invests SGD500 million for tourism recovery. Can you provide an overview on how this fund will be utilised?
KT: We have earmarked close to half a billion dollars to support the tourism sector's recovery over the next few years, and to ensure that Singapore remains competitive as global travel recovery picks up pace.
Support will be provided will be provided in two key areas – firstly, we hope to help the industry build and sustain key capabilities, and create new and innovative tourism products to enhance Singapore's appeal through funds like the Tourism Development Fund; secondly, we will also allocate a portion of these funds to ramp up our marketing efforts and support key initiatives such as the SingapoReimagine international recovery campaign.
TD: What are the new tourism products that you are planning to launch this year?
KT: 2022 is an exciting year for us, and visitors can look forward to a wealth of new and refreshed experiences and events in Singapore.
Some of the new and enhanced offerings include attractions such as Singapore Art Museum's new residency at Tanjong Pagar Distripark, SkyHelix Sentosa – Singapore's highest open-air panoramic ride, Haw Par Villa's Hell Museum, and experiences like Spectrum of the Seas for fly-cruise travellers, Brass Lion Distillery, and The Karting Arena – our very first mega-sized go-kart track, and more.
Our tour operators have also rolled out new innovative experiences like the interactive theatrical tour 'Aminah in Kampong Gelam', walking tour Sungei Buloh Wetland Reserve Tour and Pulau Ubin Island Bike Tour. We have also seen the launch of new and revamped hotels such as Oasia Resort Sentosa, and Hilton Singapore Orchard (originally Mandarin Orchard Singapore).
Upcoming offerings in 2022 include the Children's Museum Singapore – Singapore's very first national children's museum, a new chocolate factory concept by homegrown brand Mr Bucket Chocolaterie, and an Avatar-themed exhibition at Gardens By the Bay. Visitors can also look forward to new hotels later this year, such as Raffles Sentosa Resort & Spa and Artyzen Cuscaden Singapore in Orchard.
To top it all off, we have a robust line-up of leisure and BTMICE events this year, such as our very first Wellness Festival (June 2022), Formula 1 Singapore Grand Prix (30 Sep – 2 Oct 2022), ITB Asia (19 – 21 October 2022), and more.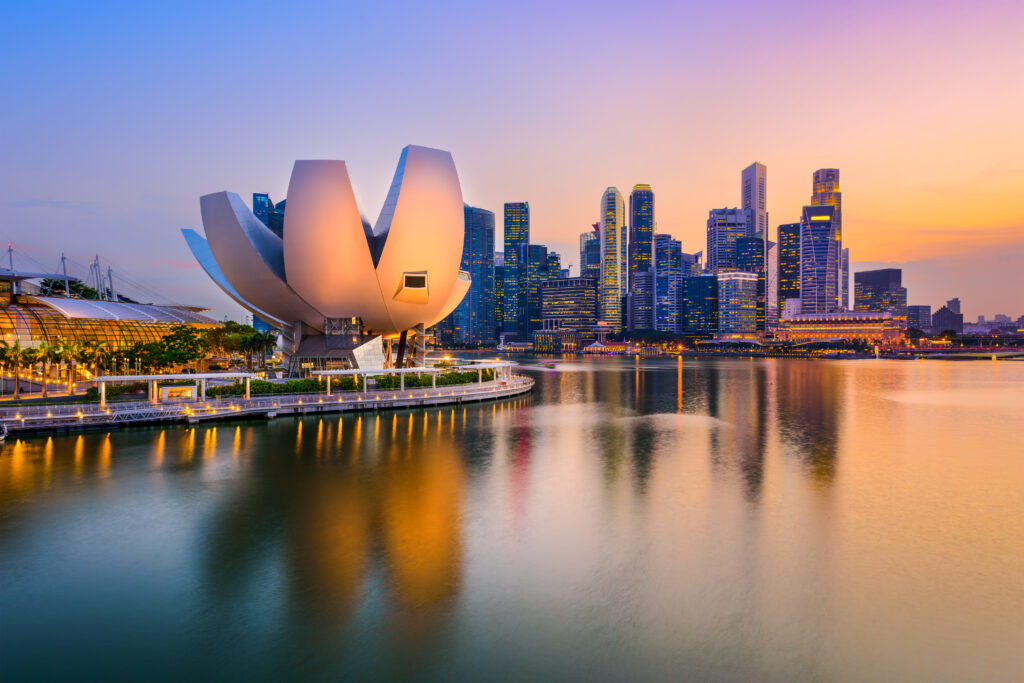 TD: Which target market are you focusing on to revitalize the tourism sector?
KT: We have always invested in a mix of new and long-haul markets to ensure that Singapore remains resilient as a travel destination. This maintains a diverse and well-balanced portfolio of markets that will support our tourism sector's recovery.
Even amidst the pandemic, our regional markets have been reaching out to visitors from our key markets with a suite of international campaigns under the SingaporeReimagine campaign. Now that Singapore has re-opened to all fully-vaccinated visitors without quarantine, we will dial up marketing efforts as more countries and regions progressively reopen.
The Tourism Development Fund aims to support the creation, development of new tourism products and/or major rejuvenation of existing tourism products to increase Singapore destination attractiveness to visitors.
As more of our neighbours reopen their borders, this will support twinning efforts between Singapore and nearby markets, such as Thailand, Vietnam, Malaysia and the Philippines.
Singapore has also always been a popular stopover choice for longer-haul travellers who favour multi-country itineraries. With the Vaccinated Travel Framework, Singapore will provide easy connectivity to markets such as Australia, New Zealand, and Europe.
TD: What are the marketing strategies you plan to implement this year?
KT: To recapture mindshare and drive visitorship to Singapore, we will continue to ramp up SingaporeReimagine, STB's international recovery campaign. This will be done through a series of global and in-market activations, coupled with a strong pipeline of signature events. We will also highlight Singapore's fresh and innovative experiences in dining, sustainability and wellness.
As Singapore reopens its borders under the new Vaccinated Travel Framework, we will continue to launch localised, market-specific SingapoReimagine campaigns. This will be done in collaboration with key in-market media and trade partners, as well as popular influencers.
For example, in Indonesia, we are partnering with ARTOTEL group to showcase exclusive Singapore-themed hotel rooms, food, and experiences to engage domestic staycationers.
We are also tapping on media partnerships in Indonesia to raise awareness of how easy it is to visit Singapore.
Just last month in Australia, we worked with Australian media house Urban List to launch Urban List Singapore. Singapore is the first destination outside Australia and New Zealand to have its own dedicated page on Urban List, covering our lifestyle offerings. The page has reached more than 1 million people since its launch.
We will also be ramping up efforts in India, just in time for the summer travel peak season: we collaborated with the St+art India Foundation, bringing together Singapore-based artist Tina Fung and Indian artist Osheen Siva to create a large-scale outdoor art installation in Chennai. The installation has seen a footfall of over half a million to date.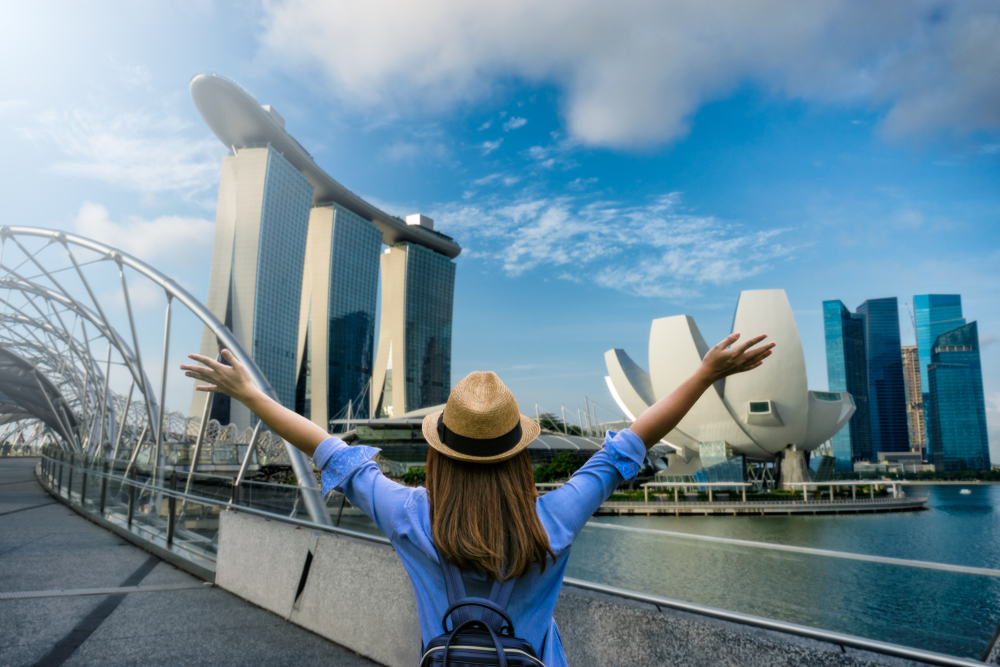 TD: What are the travel trends you are seeing to emerge this year, post-pandemic? How do you plan to capitalize on them?
KT: Post-COVID travellers are likely to be more discerning, seeking out bespoke and authentic experiences. They also have a heightened sense of both personal and environmental hygiene. Singapore is well-positioned to meet these needs.
We have also observed two new travel trends – wellness and eco-travel – and are working with our industry partners to create and curate new experiences in these areas.
For instance, we are establishing Singapore as an urban wellness haven that provides holistic well-being and accessible "must-do" experiences that help visitors leave feeling better. STB has teamed up with ClassPass, the world's largest health club aggregator, for a one-year partnership to jointly promote Singapore's wellness offerings. We're also launching Singapore's very first Wellness Festival this June, to promote holistic wellness and mindfulness.
Sustainable tourism is another key priority for us. As a responsible destination, we are constantly incorporating sustainability elements into our tourism offerings to achieve our vision of becoming a City in Nature. To support our tourism businesses in their sustainability efforts, we have launched the Tourism Sustainability Programme (TSP) to provide tourism businesses with resources to identify strategic areas for their sustainability efforts. Just last month, we partnered with the Singapore Hotel Association to launch the Hotel Sustainability Roadmap, which sets out clear targets and strategies for hotels to adopt in their sustainability journey.
Moving forward, we will also develop and test-bed innovative sustainable solutions through the Singapore Tourism Accelerator programme.