Best travel guide for Vietnam
Contributors are not employed, compensated or governed by TD, opinions and statements are from the contributor directly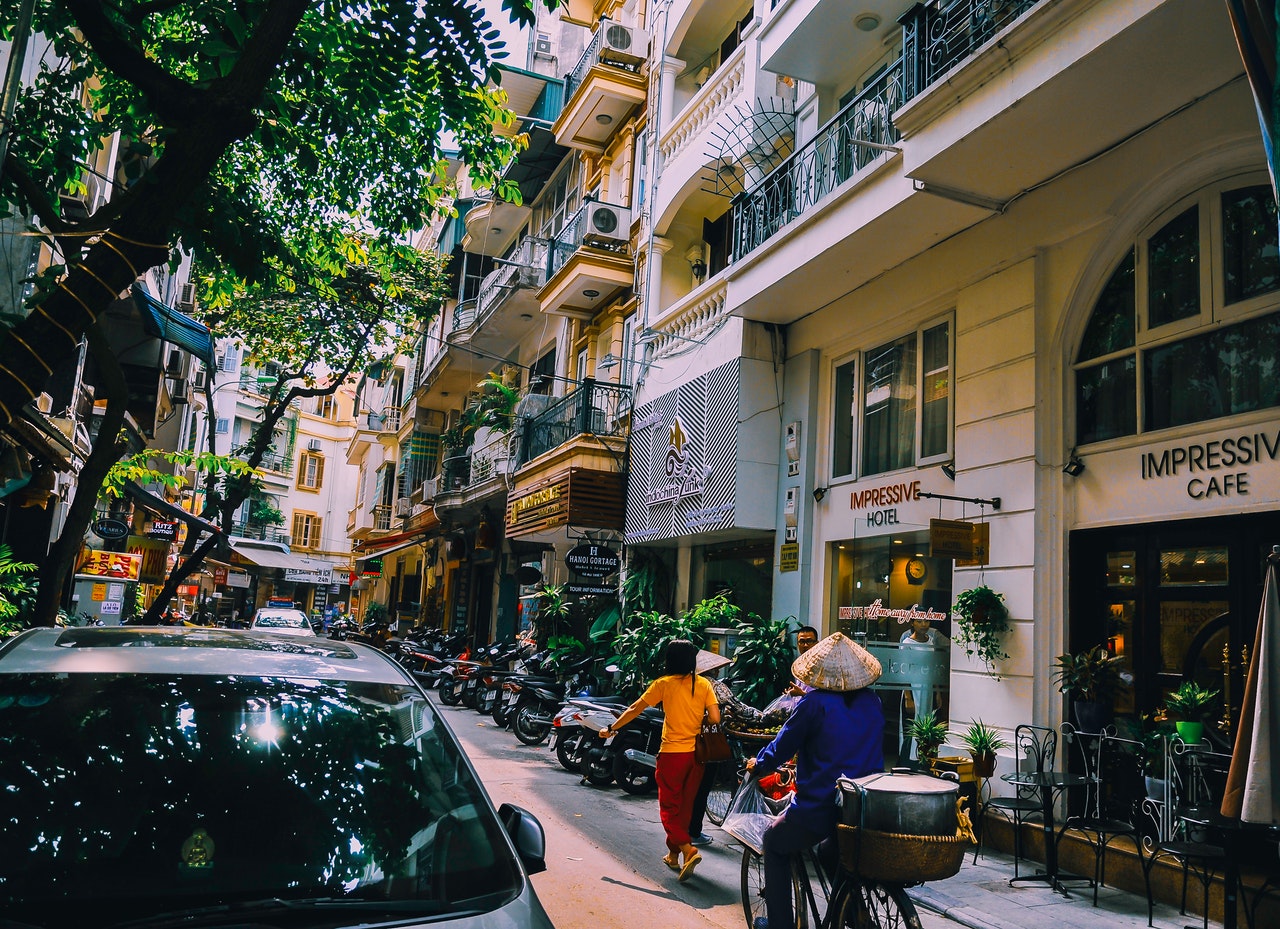 The perspective of many people is, dreams can never come true. Dreaming of being amid serene rivers, enthusiastic beaches, stunning landscapes, and cultural highlights, Vietnam is one of the Southeast Asian countries known for being blessed with all these attributes.
I love Vietnam the most, and also waiting for the time when I will be there again with my lovely partner. I love it as it is packed with fascinating history, eye-grabbing beaches and rivers, mouth-watering foods, and an amazingly bustling city.
A year ago, I went to Vietnam with my spouse for the first time. Since then, I refresh my memories of this surprising city frequently. And, I wish, soon I will visit there again, but this time I want to go with my family and buddies as this is a friendly and must-visit country around the world.
Today's dawn, when I looked at the dews on the leaves through a window of my room, I suddenly remembered the time I spent in Vietnam as this city is a perfect example of nature and exciting things. While I was alone thinking of that memorable time, I decided to write a Vietnam travel guide, so that people planning to visit there can get wonderful memories.
Below is the travel guide of Vietnam:
It is sure, and you will never find people like Vietnamese because they are very friendly, joyful, kind and honest persons. Might be, you have heard some scammer stories of this country, but I did not find anything like this in my whole trip.
Best time to travel to Vietnam:
The best time to travel to Vietnam is always in the discussion because it has different weathers at different times, and deciding this, is also making you confused which one is the best time to visit there? If you wish to visit this country in spring and autumn, the driest weather you will find, while in the south of this country, the driest months tend to be between December and April. We visited in March month because we made a quick plan for Vietnam.
Also, the south of this country has a year-round tropical climate while the north is mostly cooler in winter. You can plan to visit Vietnam in the rainy season and please plan to go there only if you love trekking and monsoons because due to heavy rain, certain areas get flooded, and transportation is also affected.
Top 5 best places to visit in Vietnam:
While sharing a fantastic travel guide for Vietnam, I also wish to reveal the best places in it: 
1.Sample Hoi An delicacies:
If you are simply a food lover, don't miss to visit in this place as you will find everything mouth-wateringly especially, rice-flour noodles in soup flavoured with star anise and mint, garnished with bean sprouts, slices of pork, and pork-rind croutons. I found the restaurant Morning Glory, the best one as it has superb and reasonable dishes.
2.Trek around Sa Pa:
Try to visit in Sa Pa to experience the steep valley and mountain loom all around. It is also a gateway to a superb trekking country. Also, roam around the Hoang Lien Son Mountain range, i.e. home to Fan Si Pan, the highest mountain of Vietnam.
3.Relax on Phu Quoc Island:
If you love to be in powdery white-sand beaches, glorious sunsets, dense jungle, and superb atmosphere, then you must visit Phu Quoc Island. Also, it is a wonderful place to experience tropical fish and hawksbill turtles. Also, around half of the island is part of a UNESCO listed national park and also keeps untouched.
Also, do zipping on a motorbike to get an exceptional experience of islands back road and serene fishing villages.
4. Roam and bike around Da Lat:
For a more sedate experience, enjoy the beautiful view via the cable car to the Truc Lam Pagoda.
I love this place in Vietnam as it has dramatic waterfalls, fragrant pine forests, and also have an opportunity to do biking and rock climbing. I had got a rented motorbike to adventure in that area. I took many beautiful pictures where I captured all-around adventurous things.
5. Must go to roam around Hanoi:
Your trip to Vietnam is incomplete without visiting its capital city-Hanoi. It is a wonderful place where you will find narrow red-roofed tube houses, pagodas, temples, and a variety of street sellers. Also, you will find a constant buzz of motorbikes and hustle-bustle of the city.
Be sure to sit in a stool and watch the best bustling in the world by taking a glass of a beer or coffee.
Also, you will find the Opera House and even historical places over there like the Museum of Ethnology and Ho Chi Minh Mausoleum. And, please do not forget to eat a traditional breakfast dish of pho with a beef noodle soup.
Traffic and Roads in Vietnam:
Vietnam travel guides should include the info for traffic and roads in Vietnam because its traffic rules are somehow strict. The speed limits are low, and pushbikes and scooters mostly populate roads.
You can also make the experience of cycling as I too did so. Also, be careful while crossing the road as traffic moves at a breakneck pace.
Hostels, Resorts, Hotels, Guest Houses, and Apartments for tourists
To stay in Vietnam, you can book a room at the resort, hostel, hotels, guest houses, and apartments as many options are open for tourists. If you are thrilled to stay in luxury, then you must book a room either in a hotel or at a resort. And if your budget is low, then other options will give your budgetary deal. Moreover, if your stay is for longer days, then booking a room in a guest house or apartment will be superb.
To book your visa to Vietnam, I recommend Visaleets only as I found my visa process simpler and quicker by applying via this destination. I took the e-visa option where I got my Vietnam visa in my inbox.
All the best for your' travelling to Vietnam!