Best Western Premier Bayphere Pattaya is now open: 5 reasons why you should book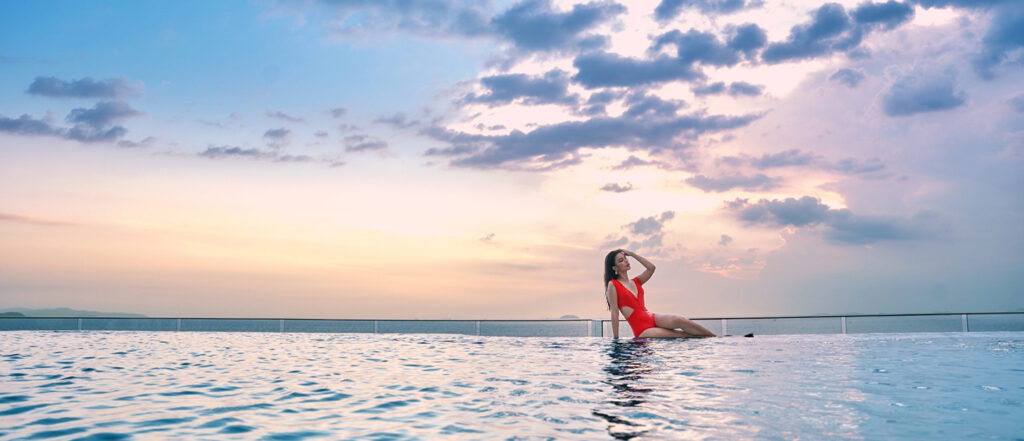 Best Western Premier Bayphere Pattaya is now open. Nestled on the sunset coast in Pattaya, this brand-new beachfront hotel is ready to wow guests with its amazing, Insta-friendly amenities, including an oceanfront infinity pool, rooftop bar and more!​
With Thailand gradually reopening and easing its restrictions, more travellers are visiting the Land of Smiles. If you ever find yourself in the resort town of Pattaya, there is no better place to stay than in the new BWP beachfront hotel.
Here are the five reasons why you should stay in the new Best Western Premier Bayphere Pattaya.
Location
Best Western Premier Bayphere Pattaya is a brand-new beachfront hotel on the country's Eastern Seaboard, overlooking the vibrant town of Pattaya. A great option for domestic and international travellers alike, Best Western Premier Bayphere Pattaya is easily accessible from downtown Bangkok, Suvarnabhumi International Airport and U-Tapao Rayong-Pattaya International Airport.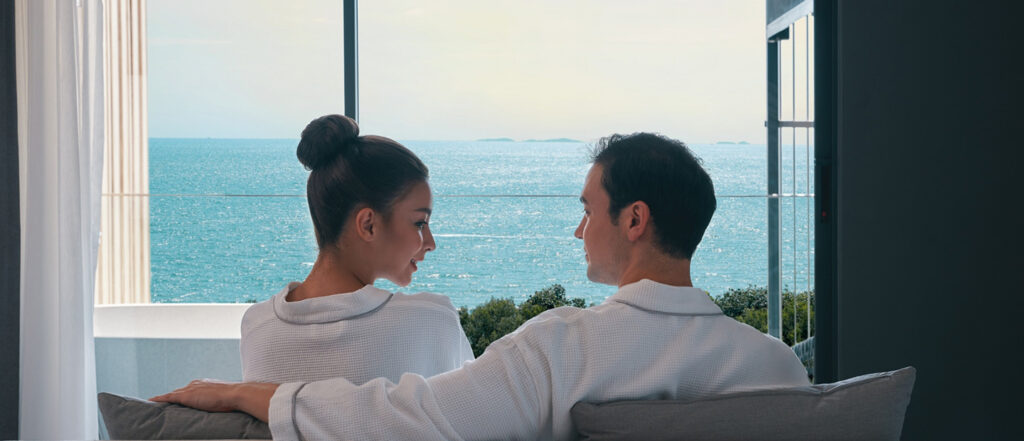 The hotel is surrounded by a wide array of local attractions in one of Thailand's leading resort destinations along the Eastern Seaboard. Shop till you drop at Terminal 21 Pattaya and Mimosa Pattaya; have fun-filled family time at Cartoon Network Amazone Water Park and Ramayana Water Park.
Learn more about Thailand's unique culture and heritage at Pattaya Floating Market, Nong Nooch Tropical Garden, Wat Yansangwararam Temple and the Sanctuary of Truth temple.
Relaxing stays
Best Western Premier Bayphere Pattaya sports an eye-catching architecture and interior design allowing them to bag the 'Best Low-Rise Condo Architectural Design (Resort)' title at the Asia Pacific Property Awards and was also "highly commended" in the 'Best Condo Interior Design' and 'Best Condo Landscape Architectural Design' categories.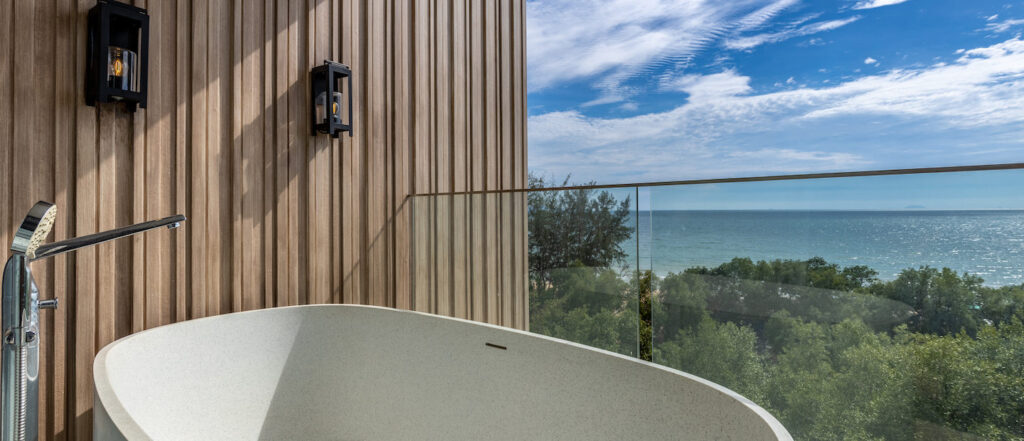 With 174 rooms equipped with features such as complimentary Wi-Fi internet, mini-bar, coffee and tea making facilities, and in-room jacuzzis. Every room also features a private balcony treating guests with spectacular views of the sandy shore, turquoise sea, and unforgettable sunsets.
Perfect for all types of travellers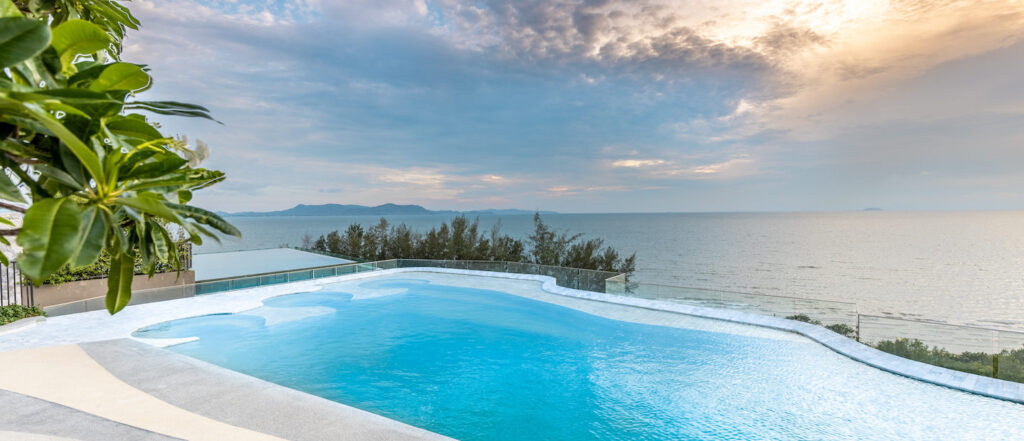 Aside from its top-notch location, Best Western Premier Bayphere Pattaya is the right choice whether you are travelling alone, with others, or with kids. Guests can unwind and enjoy the ocean-view infinity pool, Jacuzzis, and rooftop water garden.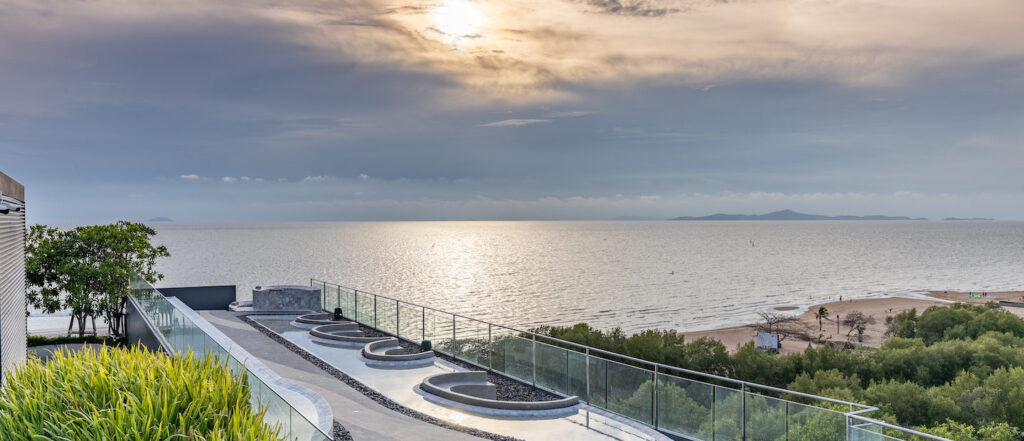 Sweat it all out at the hotel's well-equipped fitness centre, a perfect place for a rewarding workout; or chill out at the outdoor sundeck.
Specialty bars and restaurants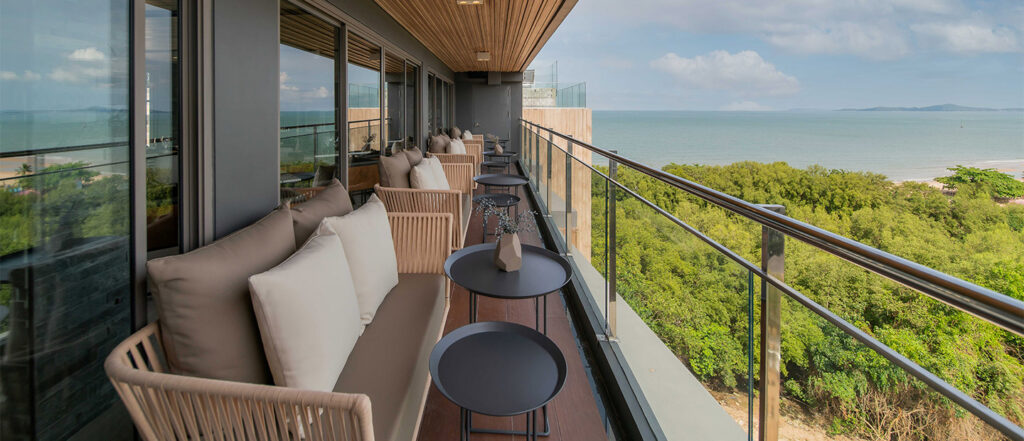 Best Western Premier Bayphere Pattaya's bars and restaurants serve delectable dishes and beverages all day. The Rocks serves a wide selection of local, pan-Asian and international dishes throughout the day. Enjoy sumptuous buffet breakfasts, delicious daytime bites and exquisite evening meals, including the freshest seafood from the Gulf of Thailand, accompanied by fine wines.
Enjoy creative cocktails while enjoying the breathtaking views of the Gulf at the rooftop Lunar Restaurant & Bar; or have a break or a nightcap at the Lobby Bar where only the finest teas and coffees, local and international beers, wines, and spirits are served.
Commitment to guests' safety
As the world gradually reopens and travel in Thailand restarts, Best Western Premier Bayphere Pattaya is committed to keeping guests safe and healthy. Best Western's We Care Clean program heightened the brand's cleaning standards to meet the expectations of guests and experts.
Streamlined processes minimise contact between visitors and the hotels' personnel while maintaining the level of customer service that Best Western has been known for years.
As the rest of Thailand gradually reopens to vaccinated travellers, plan your holiday and experience the soothing sky and sea in Best Western Premier Bayphere Pattaya.