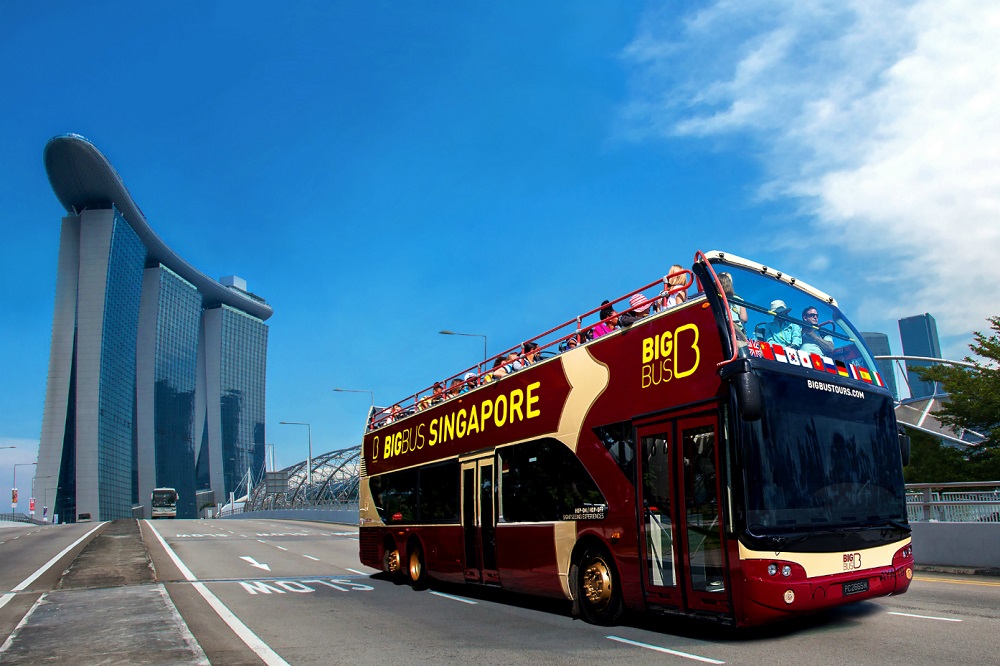 Open-top tour bus operator, Big Bus Tours, has announced the acquisition of Singapore's Duck & HiPPO, a home attraction and sightseeing company.
As a result of the acquisition, Singapore will join the Big Bus Tours global portfolio as the company's 21st city. It marks the continued growth of Big Bus Tours around the world, following the launch of Big Bus Tours Dublin and Big Bus Tours Los Angeles.
The Singapore acquisition of the Duck & HiPPO group will see Big Bus Tours' further expansion in Southeast Asia.
Pat Waterman, executive chairman of Big Bus Tours, said: "We are all delighted with the successful acquisition of the Duck & HiPPO group in Singapore. James Heng, the CEO, has built an outstanding business that is one of Singapore's leading tourism companies."
"Singapore… perfect for open-top sightseeing"
"Singapore itself is an amazing and diverse city – it is one of the greenest cities in the world and yet has one of the most impressive city skylines, it is a major fixture on the Formula One world circuit while also home to the UNESCO World Heritage Botanic Gardens. The eclectic mix of cultures, food and architecture make this city perfect for open-top sightseeing, giving visitors the freedom to hop-on and hop-off to explore all its wonders".
With the official launch in Singapore, which took place on 3 September, Big Bus Tours will now continue the operations of the sub-brands that were previously owned by the Duck & HiPPO group. These include Original Tour, HiPPO Bus, Singapore 7 Sightseeing, Singapore Trolley, City Sightseeing and SIA Hop On.
"More than a popular sightseeing system"
James Heng, CEO of Duck & HiPPO, said: "This transaction marks an important milestone for the Duck & HiPPO group. Coming under the umbrella of Big Bus Tours will open up many new opportunities for the Singapore team. Our success is in making it easier for the visitors to see Singapore for less. The open top bus touring system is more than a popular sightseeing system, it also doubles up as a transport system connecting visitors between their hotel and all key attractions during their stay in Singapore."
Duck & HiPPO is stationed at Suntec City and its key partners include STB, SIA, JTB, Klook, Ctrip, Viator, Expedia and all key attractions in Singapore. To date, the group has handled more than 650,000 passengers a year in Singapore.