Lessons from Boracay: The Philippines' quest for sustainable tourism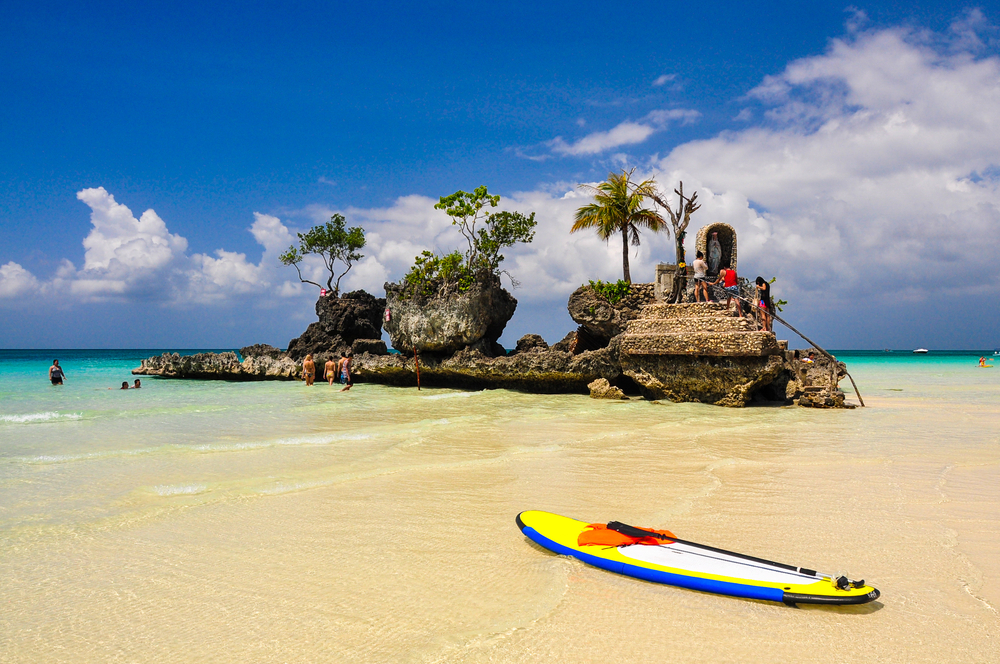 "The Boracay experience is the ultimate lesson in balancing development and protecting the environment. The lessons learned here are not for Boracay alone but also for the other island destinations around our beautiful country," tourism chief Bernadette Romulo-Puyat said in her speech as she welcomed tourists to the newly-reopened Boracay.
Boracay, the Philippines' crown jewel, was closed to tourists for six months to undergo rehabilitation after the president himself, Rodrigo Roa Duterte, called the island a "cesspool" brought about by overtourism and improper waste management.
The island was once hailed as the best island in the world in 2012 by Travel + Leisure magazine and the White Beach was a consistent placeholder in TripAdvisor's annual Travelers' Choice Awards that ranks the best beaches in the world. However, the decline was evident. Last year, the island slipped to 24th place from 12th and 7th in 2016 and 2015, respectively.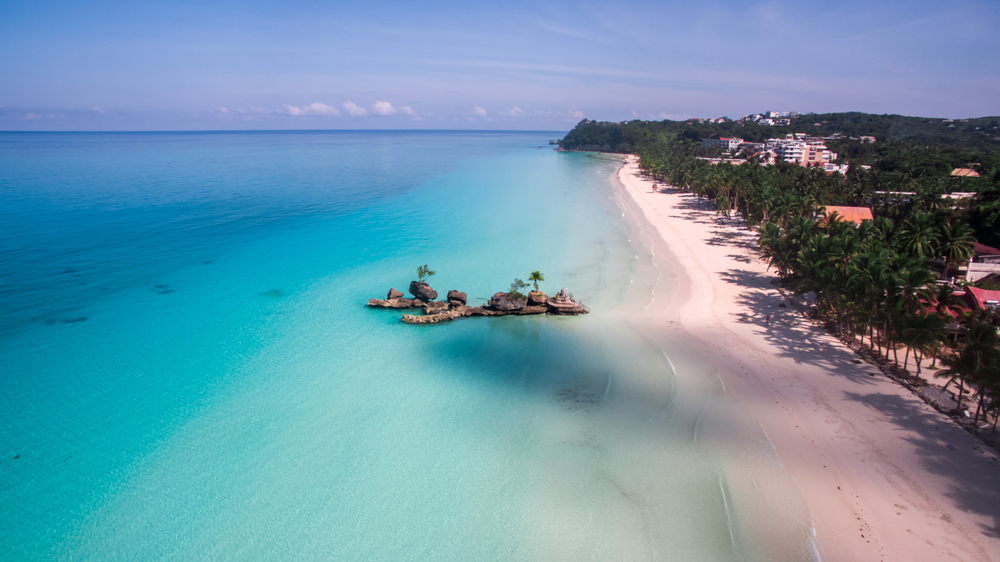 Boracay has attracted two million tourists last year, according to Nikkei Asian Review. The tourism industry is one of the Philippines' money making sectors and accounted for 11% of the country's earnings in 2017 and 5.3 million people are reportedly working in tourism.
Where there's a will, there's a way
Many stakeholders lauded the president's "political will" to shut down Boracay. Despite many years of neglect and abuse, no one wants to kill the goose that lays the golden egg, but the government this time was adamant to clean the island.
The closure of Boracay is one of the rare moments when Filipinos came together. Amidst the doubt and fear, the government, travel companies, business owners, residents and tourists joined hands to fix and make the island an epitome of sustainable tourism.
"Bayanihan – a concept that is uniquely Filipino, which refers to the spirit of communal unity, work and cooperation to achieve a particular goal."
Bayanihan – a concept that is uniquely Filipino, which refers to the spirit of communal unity, work and cooperation to achieve a particular goal – was in full display.
Reduced flights
While the government was hard at work for the rehabilitation, airlines suspended flights during the six months moratorium and after the reopening, they lessened the flights to Caticlan (Boracay Airport) and Kalibo as their own way to regulate the flow of tourists.
Budget airline Cebu Pacific launched the Juan Effect, which is its sustainable tourism program, aiming to increase awareness on sustainable tourism and being a responsible tourist. Every travel starts with the airline. As its first initiative, the airline donated hundreds of garbage bins to Boracay to encourage proper waste disposal.
Electric vehicles
Going around the island is greener than ever, the Department of Transportation (DOTr), Grab, and Southwest Travel and Tours all launched electric-powered vehicles to reduce the carbon footprint. DOTr will replace the old tricycles with 200 e-trikes and Grab will operate an e-Jeepney to answer sustainable mobility in the island.
Southwest Travel and Tours, that has been operating in the island for 25 years, just launched its solar-powered vehicles for its door-to-door rides. According to Celeen Denise Sazon, product development manager of Southwest, "Right now, a mix of the old vans and solar-powered vehicles is in operation, but using 100% electric vehicles is the dream."
"Apart from our vehicles, we are also building our green office, which will be powered by solar panels as well. Through this, we are trying to protect the environment and the island," Celeen told me in our exclusive interview.
Regulating themselves
Hotels adopted sustainable practices to do their part. Huge hotels are now required to have their own STP to lessen the load of the island's STP in Bulabog Beach. Compliant hotel operators created an alliance – Compliant Association of Boracay – to regulate themselves as their own initiative to keep watch on each other and theirs sustainable practices.
Bulabog Beach was where the infamous sewage pipe used to be located. Construction of STP is still ongoing pic.twitter.com/6AqEwXFhmo

— Travel Daily (@TravelDailyHQ) October 27, 2018
"It cannot be denied that Boracay needed saving from years of neglect and abuse… Through our collective efforts, we reclaimed Boracay. As business owners, we recommitted to complying with the environmental standards and to preserving this island as our crown jewel – now and for generations to come," said Fiona Lauren Molina, representative of hotel stakeholders.
"These past six months made a lifetime of difference. Having seen and been part of the rehabilitation efforts, we have a deeper appreciation of our pristine white sand beaches, turquoise waters, and, most importantly, the hard work needed to keep them this way," Molina added.
Increased awareness
There is a new attitude in Boracay, Aklanons are more conscious of the environment now and join regular clean-up drives. William and Clyde, managers of a dive shop Island Staff in Station 3, sometimes ride their kayaks or paddleboards to the sea and collect trash in the sea. William also manages Facebook page Boracay Island Paradise Community.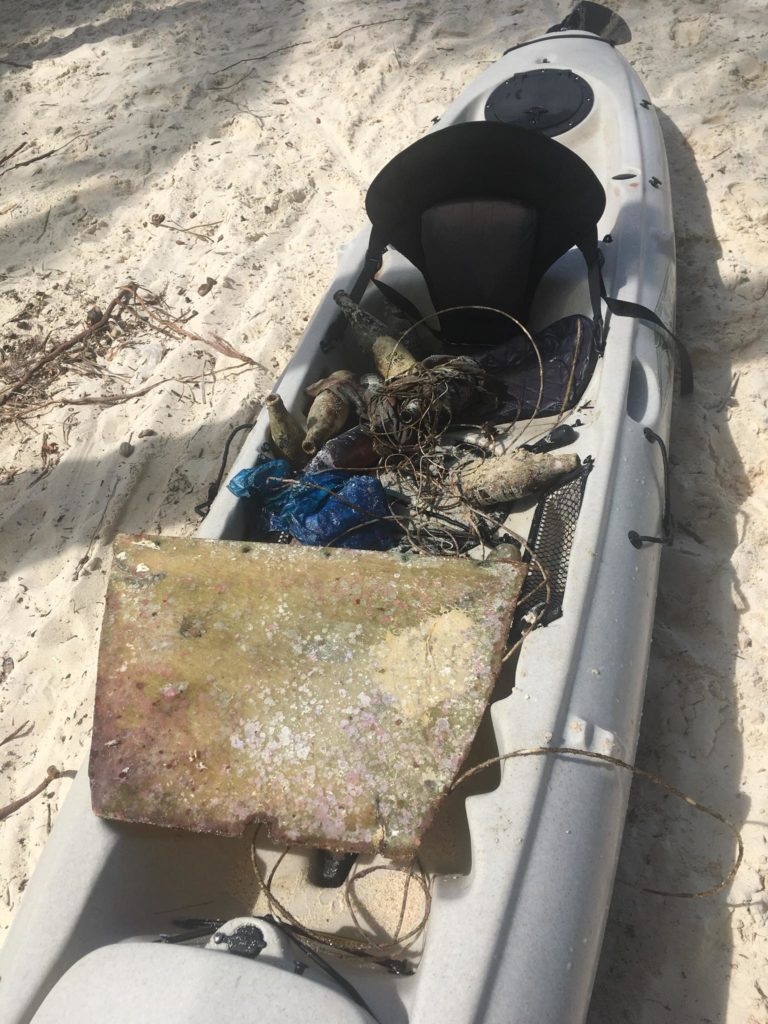 Clyde Sullano, who grew up in Boracay island, explained to me that some of the trash in the sea are from other islands surrounding Boracay. No matter how much we clean after ourselves, there will be rubbish if we do not do the same in other provinces.
"During the closure, it was like back in the old days when my friends and I are the only people swimming at the beach," Clyde told me in our exclusive interview.
"Residents fear another closure so we clean, but the tourists should do the same," he added appealing to visitors to be responsible tourists.
It's more fun in the Philippines
I was one of the people that are indifferent to Boracay's closure in April. I initially thought that it was a bold but good move to preserve the island's beauty by giving it time to rest. I also thought that the Philippines has thousands of other islands where tourists can go to in the meantime.
I have visited a few destinations, which I think are much better than Boracay. Far from its original state, Boracay now offers a mix of island life and the convenience of the city. "The Philippines has huge potential," Andre Brulhart said after Boracay has transformed him into a beach person despite growing up in Switzerland.
One way to combat overtourism is to spread the volume of tourists to other destinations. The Philippines, being a splintered archipelago, is blessed with gorgeous beaches, magnificent mountains, amazing climate, great food and people and rich culture. The Philippines is not only Boracay, Bohol, and Palawan, it also has Romblon, Bicol, Siargao, Bacolod, Soccsargen region. Curious?
Jet, set, go!