Business aviation's thriving industry to be showcased at Dubai Airshow 2021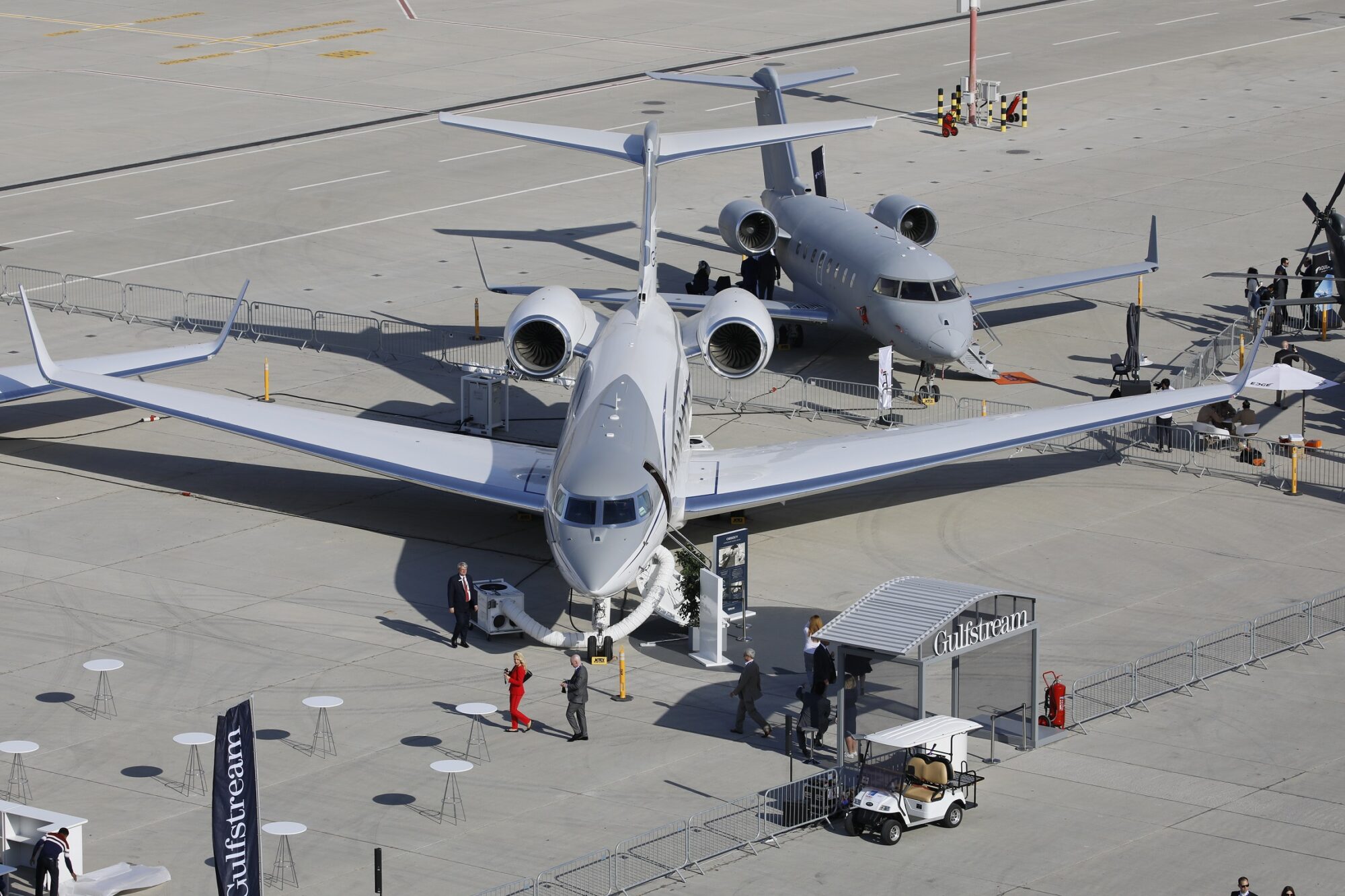 Dubai Airshow is set to highlight the growth in business aviation and provide a platform for industry experts to shape the future of the industry with the deployment of ground-breaking technologies. Business aviation is one of the key sectors that will be represented at the event, with 30% of the attendance being involved in that part of the industry.
Key names in business aviation that will be taking part in Dubai Airshow 2021 include Airbus, Boeing, Airports World Company LTD, CAE, Citadel Completions, Comlux, Dassault Aviation, Embraer, Emojet, Gainjet Aviation S.A., Gulfstream Aerospace Corporation, and Pilatus Aircraft.
In the wake of COVID-19, business aviation has proved to be a more flexible, reliable flight option, providing safety and security. The growth of the business aviation industry can bring a range of benefits to airports, major operators, business aircraft manufacturers, business flight pilots, major service providers and business aviation users, driving future economic development.
Similar to other parts of the aviation sector, business aviation is undergoing a digital transformation, in order to optimise the performance of operators and provide travellers with a unique smart travel experience. For example, the inflight company Gogo Business Aviation, aims to provide business jets with 5G inflight connectivity networks in 2022, making an important breakthrough in inflight connectivity. Boeing Business jets recently launched the BBJ 777X, the first business jetliner able to connect any two cities in the world nonstop with the record range of up to 21,570 km. Passengers aboard the 777X will breathe easier thanks to the aircraft's lower cabin altitude, supplemental humidification and advanced three-stage air filtration system.
Additionally, Airbus Corporate Jets recently launched the ACJ TwoTwenty business jet featuring state-of-the-art technology for business travellers, better connectivity, a Wi-Fi system across the entire cabin, as well as advanced technologies such as electro-chromatic windows and LED lighting. The ACJ TwoTwenty business jet created a whole new market segment "The Xtra Large Bizjet", combining unmatched personal space with 73m2 floor surface and up to 10,500 km intercontinental range (over 12 flight hours). It directly connects city pairs like Dubai-London, Dubai-Tokyo and Dubai-Perth and is the only business jet featuring six wide VIP living areas, of around 12m2 each.
Ali Ahmed Alnaqbi, chairman of the International Business Aviation Council (IBAC) and founder and executive chairman at Middle East and North Africa Business Aviation Association (MEBAA), said: "The business aviation industry proved to be resilient, safe, and efficient, despite the pandemic. We have already witnessed an increased demand for business jets in recent years, and we look forward to witnessing further successes in this promising industry. We have been successful in implementing the required measures in line with the best global standards to enhance the industry and accelerate its growth in the region and the world in the upcoming years."
The business aviation sector is expected to thrive further in the coming years, according to various industry reports. According to 2020 Honeywell Global Business Aviation Outlook, there will be up to 7,300 new business jet deliveries worth USD 235 billion from 2021 to 2030, as well as an average 4-5% annual growth in the rate of deliveries through 2030.
According to the report, the Middle East and Africa will have higher purchase plans, with an increase in operators who will purchase new jets. Dubai Airshow 2021 will be held on 14-18 November 2021 at Dubai World Central (DWC), Dubai Airshow Site.