ClassPass, Singapore Tourism Board promote Singapore's urban wellness experiences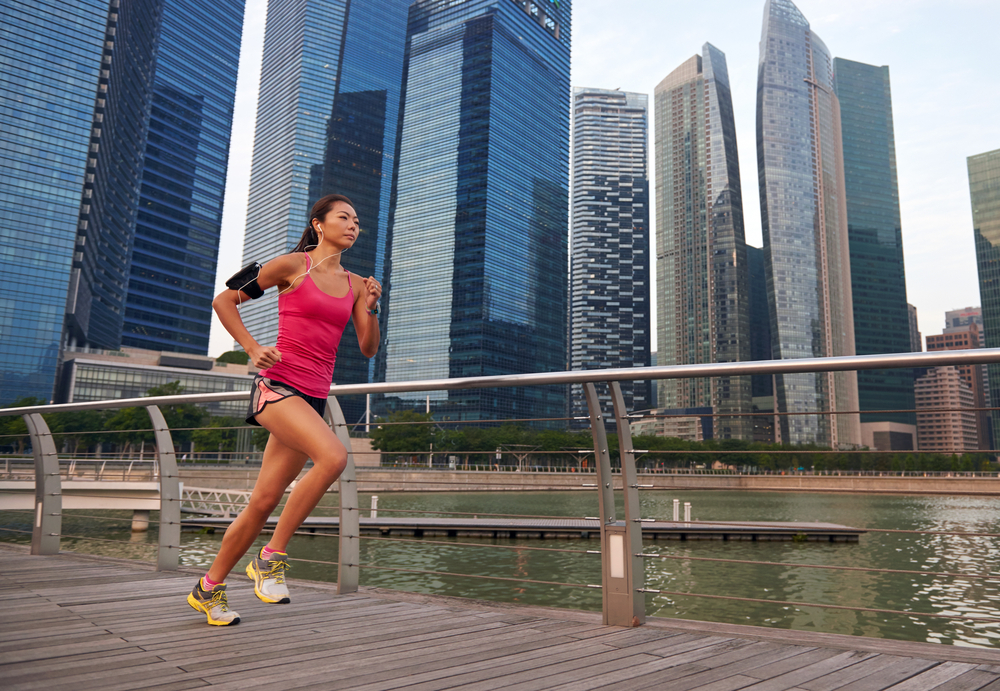 ClassPass and the Singapore Tourism Board (STB) have partnered to jointly promote Singapore's wellness offerings and enhance the city's attractiveness as an urban wellness destination.
As Singapore boasts a wide variety of health and fitness experiences alongside complementary health and alternative therapies, the partnership aims to build on this strong foundation by providing businesses a global platform to share their offerings with local and international audiences, while raising awareness for wellness in Singapore.
As a fitness and wellness platform popular amongst many Singaporeans as well as action seekers around the world, the partnership will drive demand for wellness experiences available on ClassPass as well as expand the variety of such products and services on the platform.
Demand for wellness experiences in Singapore
The COVID-19 pandemic has given prominence to the importance of physical and mental health. In 2020, the global market for wellness tourism was estimated at US$735.8 billion, and is projected to reach USD1.2 trillion by 2027 – reflecting a growing demand for holistic wellbeing experiences that encompasses physical, mental and emotional wellness.
As such, ClassPass and STB will jointly launch a domestic campaign in the first quarter of 2022, to encourage locals to participate in wellness and fitness activities through the ClassPass platform. As part of the campaign, ClassPass will launch challenges that reward participants when they book a variety of wellness experiences on the ClassPass platform.
To further raise awareness and advocacy for local wellness experiences, ClassPass and STB will collaborate to develop video content. The first series will highlight interesting wellness offerings to be discovered within different Singapore neighbourhoods, while a second series will spotlight innovative wellness businesses on the ClassPass platform, the stories behind these businesses, and how these entrepreneurs turned their passions into possibilities. The videos will be featured across ClassPass and STB social media channels.
As Singapore prepares to reopen its borders progressively, the partnership will also showcase Singapore's wellness and fitness offerings through engaging content to drive consideration amongst international visitors. To start, ClassPass will work with its partners to organise a series of wellness activations against the backdrop of popular landmarks in Singapore. The live-streamed activations will be complemented by a tour of the location where the activity takes place, showcasing Singapore to ClassPass's global audience, allowing them to experience Singapore from afar.
Expansion of Singapore's wellness offerings on the ClassPass platform
To cater to the rising demand for wellness offerings, ClassPass and STB will work together to expand the inventory on ClassPass to include a broader range of wellness experiences. ClassPass users can expect new wellness listings on the platform, ranging from complementary health therapies such as Traditional Chinese Medicine, to wellness-related attraction tickets and mental wellness services such as personal coaching and sound healing therapy.
From 27 August, interested businesses can sign up at https://classpass.com/partners/singapore-tourism-board or reach out to ClassPass at singapore@classpass.com for more information on the campaign. To encourage more Singapore businesses to come onboard, an additional sign-on bonus of SGD200 will be awarded to those that join ClassPass within the month of September, subject to terms and conditions.
Ms Ong Ling Lee, director, Sports, Singapore Tourism Board, said: "With rising interest and demand for wellness products and services both locally and internationally, Singapore is well-positioned to provide accessible and innovative wellness experiences that can rejuvenate and invigorate locals and visitors alike. This partnership with ClassPass supports our goal of establishing Singapore as a leading urban wellness haven. As travel gradually resumes, we hope it will boost our destination attractiveness and drive visitorship to Singapore, with visitors leaving feeling physically and mentally better than when they arrived."
Theresa Kwok, ClassPass country manager, Singapore, said: "Singapore is a unique destination that offers a plethora of soul-nurturing fitness and wellness experiences. We are thrilled to work with the Singapore Tourism Board to showcase the great experiences this city has to offer, as well as draw more wellness travellers to Singapore through our platform. In other cities where ClassPass operates, we see members are prioritising their health and booking at 10% above their pre-pandemic usage, and we imagine that fitness and wellness will be top of mind for many people in Singapore as they are able to return to local in-person experiences."