COVID-19 Coronavirus pandemic halts Western Pacific Odyssey voyage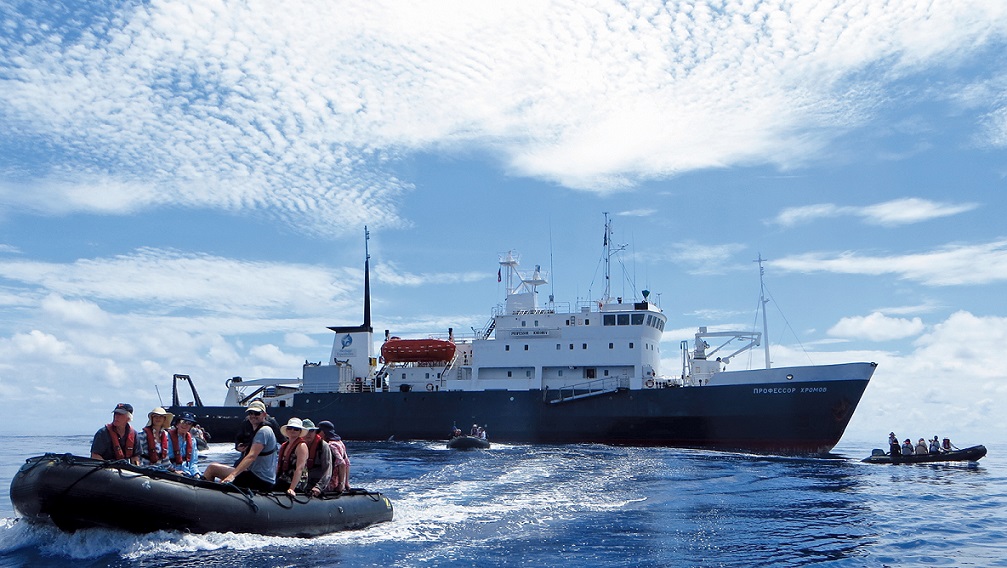 The rapidly escalating global health pandemic COVID-19 Coronavirus has forced pioneering small-ship expedition cruise company Heritage Expeditions to end its iconic birding voyage Western Pacific Odyssey in Vanuatu, seven days after departure.
David Bowen, general manager of Heritage Expeditions said that while the news was disappointing, guest and staff wellbeing remained the company's paramount concern as countries around the world started closing their borders to non-residents and visitors, and airlines began shutting down their international flights.
Guests disembarked the company's flagship vessel Spirit of Enderby (Professor Khromov) at Port Villa, where the cruise had arranged their immediate onwards international flight to begin what many found to be a very difficult and, with all the border closures, complicated journey home. Spirit of Enderby and its crew are now making their way to Vladivostok, Russia, its home port and port of registration, where it will prepare for the company's Russian Far East season.