Cruise news: Custom submarines, Hawaii extended cruises and more
User role is=
Array
(
    [0] => editor
)

On this week's cruise roundup, we have Seabourn's custom submarines, Norwegian Cruise Line's new ports, Hawaii extended cruises and more.
Seabourn unveils custom subs
Seabourn is preparing to take travellers into the depths of the ocean via custom submarines that will operate excursions from the line's two upcoming ultra-luxury purpose-built expedition ships. Both Seabourn Venture and her yet-to-be-named sister ship will sail to the far corners of the Earth carrying two U-Boat Worx Cruise Sub 7 subs designed specifically for Seabourn.
Each battery-powered sub will carry six guests as well as one pilot, who will guide the journey up to 300 metres beneath the surface to explore sunken wrecks, reefs, and view marine wildlife in their natural habitat. Guests are seated in two clear acrylic spheres flanking the centre pilot's station, with an awe-inspiring perspective of the marine world just outside thanks to undisturbed and undistorted views in virtually all directions.
The three passenger seats in each sphere are mounted on a rotating platform that can turn for best sightlines.
"The last great frontier on Earth"
"The undersea world is often considered as the last great frontier on Earth, with more than 80% of the underwater realm remaining unmapped, unobserved, and unexplored according to the US National Oceanic and Atmospheric Administration," said Robin West, vice president of Expedition Operations for Seabourn.
"With these subs, we're going to take our guests to places that few have ever seen firsthand, leaving them with a perspective on the world around us that is jaw-dropping and will create stories to last a lifetime."
NCL calling to four new ports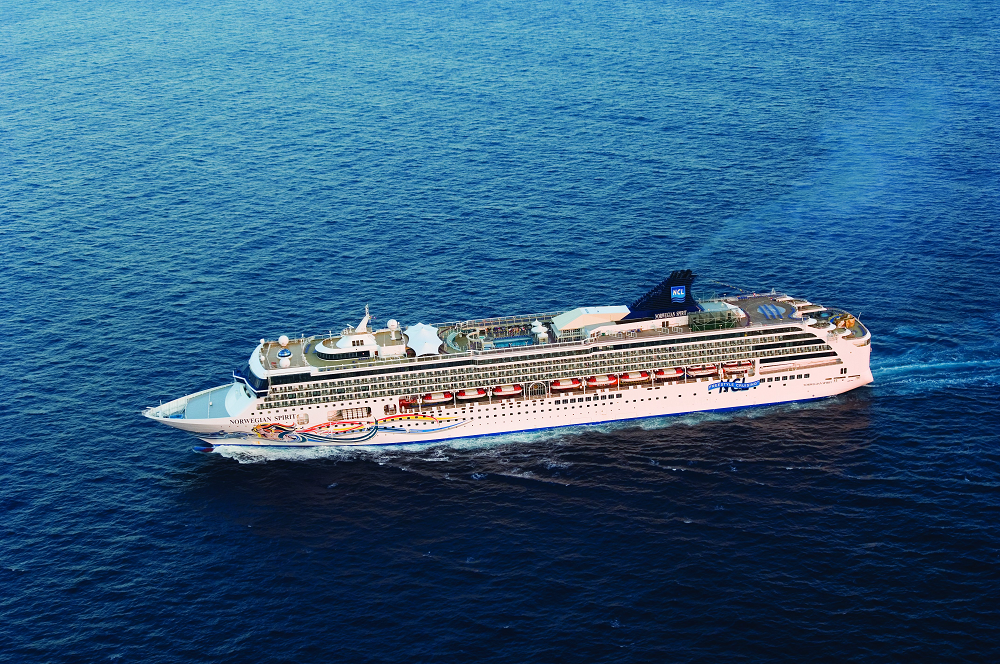 Norwegian Cruise Line (NCL) opened for sale Norwegian Jade's Greek Isles and Italy cruises, which will feature compelling, wish list destinations including Santorini and Mykonos, Greece and Monte Carlo, Monaco.
Following a multi-million-dollar, bow-to-stern revitalisation in January 2020, Norwegian Spirit will return to Asia for a series of immersive itineraries. From 9 May through 21 December 2020, she will sail a mix of nine-to-15-day voyages showcasing the very best of the region including four new ports of call for the brand.
During these itineraries, guests will have the chance to witness the historic Summer Olympics in Tokyo, Japan; view the colorful fall foliage in Taipei,Taiwan; visit the largest temple in Shanghai, the Longhua Temple; walk the Great Wall of China, the Forbidden City and Tiananmen Square in Beijing, China; or drift down the Love River in Kaohsiung, Taiwan.
MSC Cruises celebrates its 20 millionth cruiser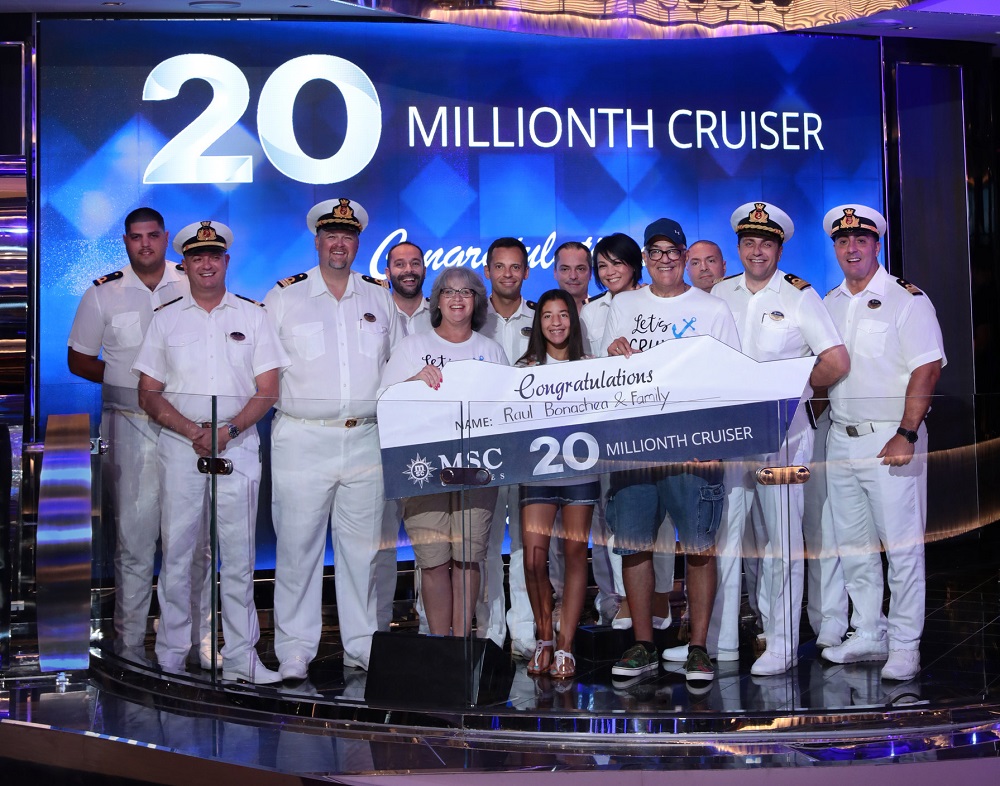 Swiss-based MSC Cruises celebrated this past weekend a milestone in the company's history, welcoming its 20 millionth cruiser on board the Miami-based MSC Seaside.
This achievement is a testament to MSC Cruises' expansion, becoming a global player with the introduction of 16 cruise ships over the span of 16 years. In 2019 alone, the company will have launched two new ships — MSC Bellissima in March and MSC Grandiosa in November — and will introduce its new island destination, Ocean Cay MSC Marine Reserve, debuting in November.
10 extended cruises to Hawaii in 2019-20
Travellers longing to witness the rainbow hues of Hawaii's lush, emerald-green valleys and turquoise seas have 10 Holland America Line cruises to choose from between fall 2019 and spring 2020.
Ranging from 16 to 28 days, the itineraries also include Collectors' Voyages that combine the islands of Hawaii with a taste of the Mexican Riviera. Each itinerary features an overnight call at Honolulu, providing extra time to visit historic Pearl Harbor, catch a golden sunset on Waikiki Beach, take in the breathtaking views from Diamond Head State Monument or spend the evening at an authentic luau.
The cruises also feature calls at the beautiful ports of Hilo, Lahaina and Kona. Hawaii sailings are available aboard Eurodam and Oosterdam and depart from Seattle, Washington; Vancouver, British Columbia; and San Diego, California.
Follow cruise news for the latest updates in the cruise industry.
LATEST STORIES DEV