Eat, drink and be merry! Park Regis brings back #sginsiders heritage food trail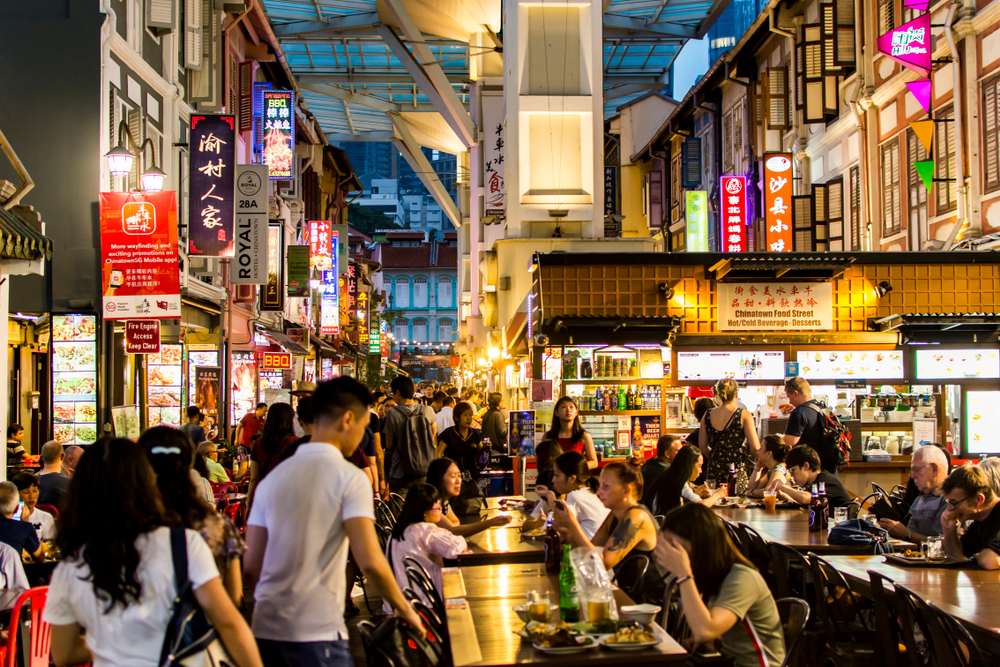 If you are a fan of Netflix's new series Street Food and is bound to Singapore, Park Regis is bringing back #sginsiders trail that will take guests for a culinary spin to taste authentic Singaporean food.
Running from May to October 2019, the walking tour will feature four famous food spots, each with a unique story to tell.
"It is no secret that Singaporeans are united in their love for great food. What better way to share that community spirit with our guests who are increasingly seeking out authentic experiences that allow them to immerse themselves in the culture of a country, almost as if they were a local. Given Park Regis' close proximity to some of the country's most iconic food places, we hope the trail gives our guests a snapshot of Singapore's rich multi-cultural history through food," explains Jack Chua, general manager of Park Regis Singapore.
Held every Saturday, guests will have a chance to savour a variety of local delights within Park Regis' neighbourhood at Chinatown, known to be home to Singapore's diverse heritage.
The tour starts off at Hong Lim Market and Food Centre, where guests will get to try the iconic Singaporean breakfast set consisting of kaya toast and a cup of 'kopi or teh' (local coffee or tea), as well as taste freshly-made flaky curry puffs generously stuffed with a variety of fillings such as chicken, sardine and otah.
Then we pop by an 83-year-old Cantonese pastry shop, Tong Heng, popular for its diamond-shaped 'Dan-Ta' (egg tarts). Further into the heart of Chinatown, we enter Mei Heong Yuen Dessert, a Singapore Chinatown Heritage Brand specialising in different varieties of traditional pastes and unique snow ice bowls. Capping the tour with a sweet and savoury delicacy, we venture into Lim Chee Guan, a stall started back in 1938 selling 'Bak Kwa' (dried barbequed meat), a popular Chinese New Year snack.
"It is important for us to spotlight hawker culture in this food trail as it is a way of life for many locals across races, gender and age and reflects the identity of the nation. This is also our way of supporting Singapore's nomination of Hawker Culture for the UNESCO Representative List of Intangible Cultural Heritage," Chua says.