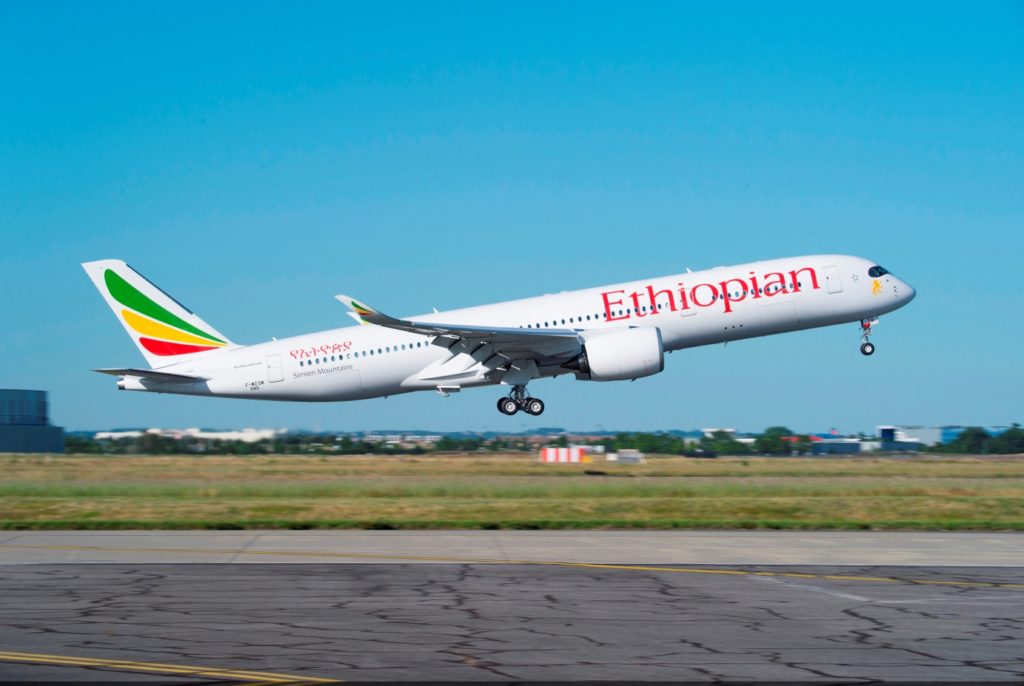 Ethiopian Airlines has taken delivery of its 100th aircraft and is now extending its e-visa services to all international visitors – and the airline has launched Ethiopian Holidays to promote leisure tourism in India under Cox & Kings.
Tadesse Tilahun, regional director India, Ethiopian Airlines, tells me: "Ethiopia is like nowhere else on the planet, a beautiful country blessed with a history, culture, amazing wildlife and some of Africa's most soulful people," exclaimed Tadesse Tilahun, regional director India, Ethiopian Airlines, as we open up to know more about the history of Ethiopia.
We have not made best use of resources to attract large number of tourists"
"Ethiopia, the oldest independent civilization in Africa and one of the oldest in the world, is endowed with historical places, natural beauty, colourful and diverse cultural activities and various endemic wild animals which are of great interest to international tourists. However, we have not made best use of these natural resources to attract large number of tourists. To this effect, many project are part of a new national initiative to transform the tourism sector in the country," says Tilahun.
As the most profitable airline in Africa, Ethiopian Airlines has been a pioneer of African aviation. The leading carrier has been spearheading aviation technology in the continent for decades, since the days when the carrier ushered in the first jet service into Africa in 1962.
It now contains one of the youngest and most modern civil aeronautics fleets in the world, with an average age of less than five years, with examples such as Boeing 787-900 and Airbus A350, the first African B787 Dreamliner and is leading the way again by providing the first African A350 XWB.
This week, Ethiopian Airlines received its 100th aircraft, become the first airline to operate that milestone number of airplanes in the history of the continent. "The milestone is a continuation of our historical leadership role in the sector and a testimony to the successful implementation of our sustainable growth plan, vision 2025," said Tilahun.
Implementing a 15-year strategic plan called Vision 2025 that will see it become the leading airline group in Africa with seven strategic business units, the airline has registered an average growth of 25% per annum for the past ten years.
"Ethiopian Airlines offers 11,172 seats per week"
"India and Ethiopia allow carriers to operate 35 services per week between them. While Ethiopian Airlines are using all of it and offer 11,172 seats per week, we will soon launch our passenger service in Bengaluru or Ahmedabad later this year," said Tilahun.
With 100 planes flying to dozens of destinations from Asia to South America, India is among top six source markets after China, USA, Dubai, Europe and UK.
"The launch of Ethiopian Holidays, under Cox & Kings, will further strengthen the leisure tourism service since we do not have any tourism authority to support Ethiopian Tourism in India," added Tilahun.
Finally, Ethiopia has also launched its e-visa service to all international visitors, which became  effective on 1 June. This service, initiated by The Ethiopian Immigration and Nationality Affairs Main Department in collaboration with Ethiopian Airlines, will help boost travel and trade into the country.
"Save time, energy and cost for travellers"
Though the e-visa service initially launched in June was available for a limited number of countries, under the new initiative all international visitors can now travel to Ethiopia by processing their visa online. "The full commencement of the online visa application and issuance system will promote tourism, trade and investment to the country. It will save time, energy and cost for travellers to Ethiopia in addition to the simplicity and convenience that it facilitates," explained Tilahun.
The airline offers direct flights to and from more than 110 destinations from all corners of the world.