Etihad Airways has taken delivery of its first Airbus A350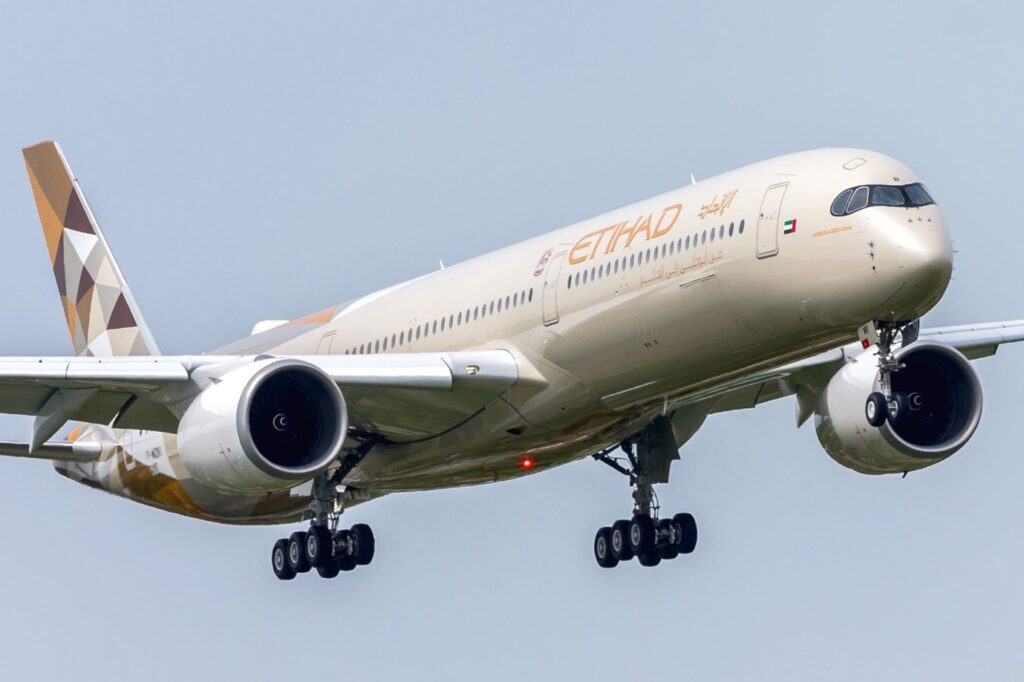 Etihad Airways debuted its latest Airbus A350-1000, on a special first commercial flight from Abu Dhabi to Paris.
The aircraft is the first A350 to be operated by a UAE airline, and it is the first of five A350s that will be added to the fleet in the coming months.
A delegation of diplomatic dignitaries, Etihad and Airbus representatives, media, trade partners, and other VIPs boarded the first aircraft from Abu Dhabi to Paris Charles de Gaulle.
Tony Douglas, group chief executive officer, commented: "The Airbus A350 is an absolutely incredible aircraft, and we are proud to introduce it into the Etihad Airways network today.
"Our teams have worked closely together to craft a product and travel proposition that will ensure every journey with Etihad is a choice well made – both for our guests and for the planet."
The aircraft, dubbed Sustainability50, features a one-of-a-kind livery commemorating the UAE's 50th anniversary of the federation as well as the airline's ambition to achieve net-zero carbon emissions by 2050.
Etihad has formed a formal framework with Airbus to collaborate on sustainability in a variety of sectors, including the promotion and commercialisation of sustainable aviation fuel, waste and weight management, and the creation of data-driven analysis.
Mikail Houari, president of Airbus Africa and the Middle East, commented: "Etihad Airways has been a long-standing partner of Airbus in the UAE and we are excited to continue our collaboration.
"The A350-1000 is setting new standards of air travel, offering unrivalled levels of operational efficiency, with a 25 per cent reduction in fuel burn and emissions.
"This marks the start of a promising new chapter for the UAE's aviation sector, led by innovation and a commitment to sustainability.
"We look forward to many more years of partnership and working together to support Etihad Airways expand its network through our most technologically advanced and efficient aircraft."