Travel Agents! Take out your keys and sunglasses, we have a 3-day complimentary Avis or Budget car rental to be won!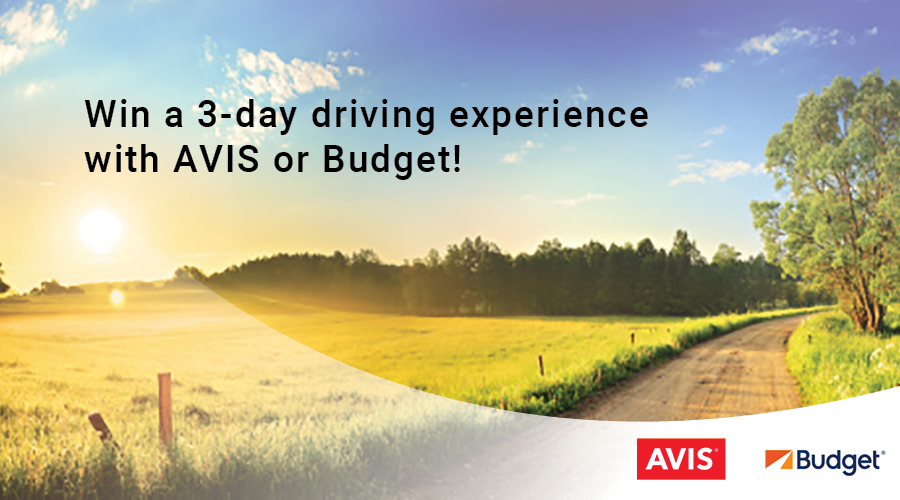 CALLING ALL TRAVEL AGENTS!
In partnership with TD, Avis Budget Group in Asia was offering travel agents in Asia the opportunity to win a complimentary 3-day car rental in the Compact Car category (or similar) in selected Avis or Budget locations worldwide.
Avis Budget Group launched a portal for travel agents, providing a 'one-stop car rental-shop' that brings both Avis and Budget brands together on a single platform. The portal, which is available in English and five Asian languages – traditional and simplified Chinese, Japanese, Korean and Thai, equips travel agents with all the information they need to offer their customers the most appropriate mobility service for their road trip. Training modules, booking tools as well as destination and driving guides are made available and help make the booking process simpler by providing a more connected travel service.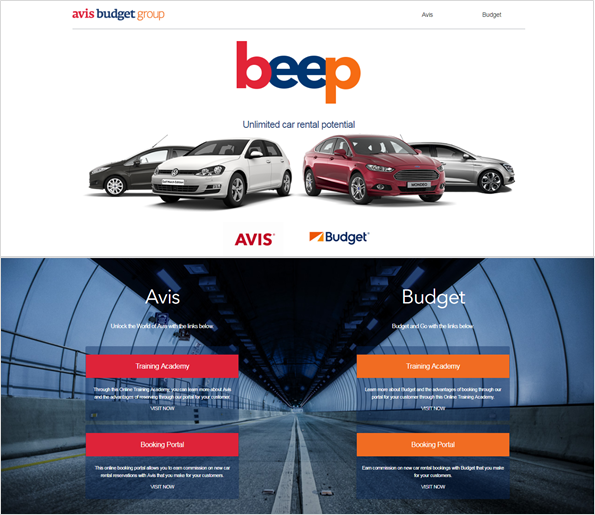 Avis operates one of the world's best-known car rental brands in approximately 5,500 locations in nearly 170 countries while Budget is an industry leader for providing quality vehicle rental services to value-conscious travellers and has stations in approximately 3,500 locations in more than 120 countries.
To stand a chance to win in this amazing competition, you must be a bonafide travel agent in Asia and answer this simple question correctly:
What is the name of the Avis Budget Group's one-stop portal for travel agents in Asia?
And the winner is… Kate Jaffar from Travix Travel Singapore
CONGRATULATIONS!
Terms and conditions
This competition is only open to bonafide Travel Agency employees in Asia (proof required).
Proof of identity as a bonafide travel agent is required when claiming the prize.
Entering competition includes a subscription to TD news and promotions.
The contest form must be fully completed; incomplete entries will be deemed void.
Prize to be won: Complimentary 3-day car rental in the Compact Car category (or similar) in selected Avis or Budget locations worldwide, excluding locations in Singapore and the state of Alaska in the USA, from 1 November 2019 to 30 April 2020.
The competition is open from 14 October 2019 until 27 October 2019, 23:59 Bangkok time.
Only one entry will be accepted per travel agent. Multiple entries from the same person will be disqualified.
An eligible winner will be randomly selected from entries in the week of 3 November 2019 and notification of the win is by email.
The complimentary car rental includes unlimited mileage and taxes (in chosen location of rental) and excludes insurance (standard motor vehicle insurance, theft protection or lost damage waiver), petrol, one-way rental fees, airport fees, excess reduction, optional insurances, special equipment (such as child seat, navigation, etc.) and any other miscellaneous charges and Goods & Services Tax (GST) or Value-Added Tax (VAT).
The prize voucher is valid for the complimentary use of the car in the chosen location and subject to the country's driving laws. If the winner would like to drive the car across borders (or "If the car is to be driven across borders"), this must be communicated at the time of reservation. Additional charges and other terms and conditions will apply.
The prize voucher is non-transferable, cannot be sold, has no cash value and must be utilised as one continuous rental.
The prize is accepted entirely at the risk of the winner, and the Organiser and its Partner exclude all warranties in connection with the prize to the extent permitted by law.
All contest participants release from, and indemnify the Organiser, its agencies, sponsors and representatives against, all liability, cost, loss or expense arising out of acceptance of any prize or participation in the contest including (but not limited to) personal injury and damage to property and whether direct or consequential, foreseeable, due to some negligent act or omission or otherwise.
All personal particulars furnished are meant for identification purposes and will not be sold or given to any third parties.
The prize will be forfeited if not acknowledged and accepted within 2 weeks after the announcement of the winner.
Other Avis and Budget terms and conditions apply.
The Organiser and its Partner reserve the right, at any time in their sole and absolute discretion, to substitute, withdraw, add to or alter any of the prizes offered without notice to the participants.