December – SKAL International Bangkok and the PATA Thailand Chapter combined Annual Christmas Charity Luncheon

SKAL International Bangkok and the PATA Thailand Chapter are working hard in our preparations for our combined Annual Christmas Charity Luncheon which will take place this year on  Tuesday 11th December 2019 at the Radisson Blu Plaza Bangkok 12 noon onwards.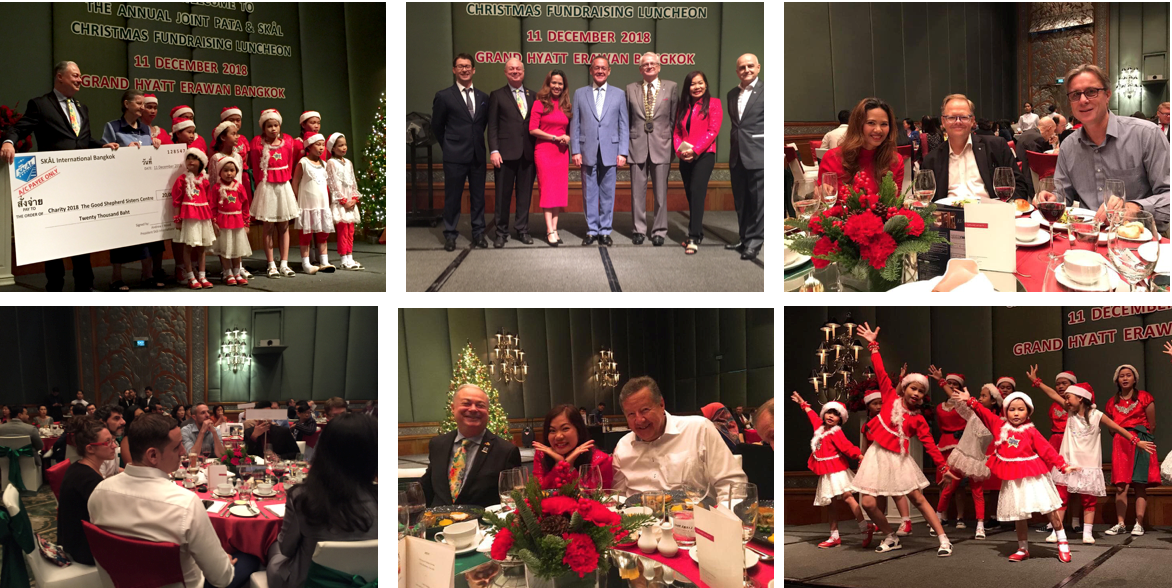 Aside from the great opportunity to welcome in the festive season amongst industry colleagues and friends, the core principle of the event is our collective goodwill in raising funds for charities. The Raffles and Silent Auctions are key to the fundraising for our charities, and I am writing to you personally calling on your support of this effort by donating prizes. Not only will you be supporting worthwhile charitable causes, but also advertising your products to a wide group of industry executives and guests. We are expecting 120-150 pax and reservations, if you can join us, are available at email: pata.thailand@gmail.com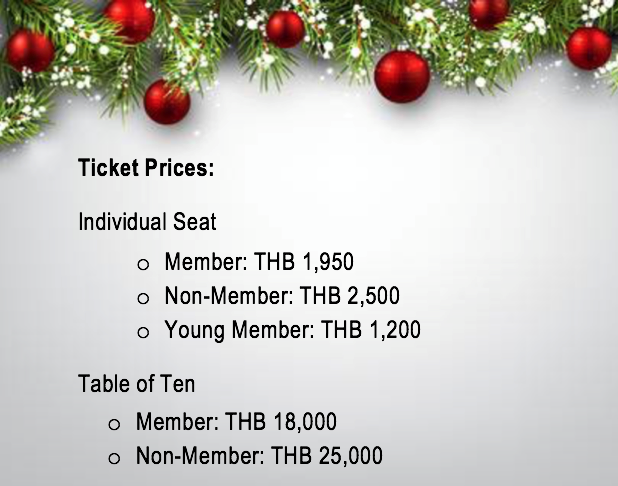 For your reference, the 4 selected charities we will make donations to in 2019 are: 
The Bamboo School of the Mechai Viravaidya Foundation 
The Good Shepherd Sisters Centre 
PATA Foundation 
Kusa Panyarachun Scholarship Fund (which helps students studying innovation and tourism related courses in Thailand) 
*NEW for this year – All donations will be highlighted including your company name at the event and in pre-event marketing communications.