WTM Virtual 2021: 8-9 November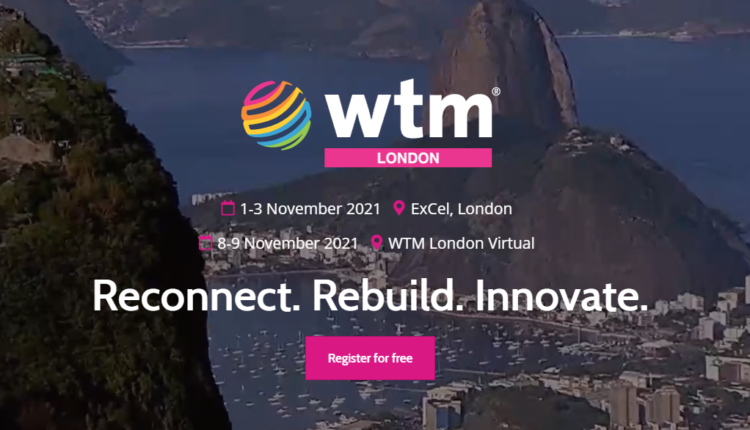 Your new travel success story begins here
There's never been a greater hunger for escape and discovery. So much about travel has changed, and yet for those inspired to reconnect, rebuild and innovate, the new potential is breath-taking.
Now is the moment. With WTM London we're bringing the world of travel back together, applying our experience as the world leader to deliver — safely and responsibly — one of the first live, face-to-face events for our sector.
We cannot wait to welcome you back. It's time to reunite and reconnect properly with each other. Time to rebuild thriving businesses and uncover the innovations and ideas that will reshape travel. Together, let's rekindle the inspiration that makes this the ultimate industry to be in.
This year we are running a hybrid event, the physical event will take place in ExCel London 1-3 November with a virtual event taking place the week after on 8-9 November.
Keeping you safe
Your safety and your business are our priorities. At WTM London, you can be confident that both are in safe hands. As well as carefully following the latest advice and guidelines we are working with local authorities, and under our own strict precautions, to put new measures in place to deliver a safe event for you to meet, learn and do business.
This means our event will look a little different this year, but these changes will allow you to enjoy the experience whilst keeping yourself, and others, safe.