FCM – Dedicated Corporate Travel Consultant (8am-6pm CST + 2 Weekend Day Shifts) – Remote, US
Flight Centre Travel Group
Virtual - USA
Industry :
Travel Agent or Tour Operator
Sector :
Travel Agent (Retail/Leisure)
Function :
Corporate & Group Travel
Job Description
Corporate Travel Specialist Dedicated –
 3 Weekdays and 2 Weekend Days – Flexibility Required
FCM takes a holistic approach to corporate travel, specializing in managing national and global travel programs for medium and large businesses.
Ranked as one of the world's top five travel management companies, it has a business network in over 97 countries and global headquarters in London, Brisbane, Singapore and New York. Backed by the global strength of Flight Centre Travel Group, FCM combines local expertise and global experience to provide clients with a truly bespoke experience.
Established in June 2004, FCM has been named World's Best Travel Management Company for eight years running at the World Travel Awards.
Voted in the Top 20 Great Places to Work, we make it our priority to keep our people feeling their best — with fun perks, strong benefits, and a real commitment to providing a work/life balance. 
We're proud to have created an environment where our people can share their incredible passion for travel and global cultures while making sure every client receives top-notch service and the best experience possible. 
As a company who places great value on equal opportunity, our goal is to make sure we continue to empower the careers, aspirations, and ambitions of our people. 
To learn more about FCM please click HERE
About The Opportunity: 
As a Dedicated Corporate Travel Consultant at Flight Centre, you will have a focused partnership with one of our key accounts, arranging domestic and complex international travel  including air, car hotel and ground transportation.
Before you begin your role, you will spend one to two weeks (paid) training online. This program will boost your knowledge, train you on contract airfares and sharpen your Sabre skills. Our corporate travel agents handle the air, car, rail and ground transportation bookings as well as the ticketing, changes and the exchanges, our Learningcurve Training Program will help to prepare you with the necessary skills to be successful.    
You will also need to offer exceptional customer service to satisfy our business traveler's needs. We encourage our Corporate Travel Agents to study the travel polices of our corporate accounts and develop a relationship with them so, essentially, when our valued business travelers have the need for business travel arrangements, they rest assured that their business travel needs are in the hands of a dedicated team of Corporate Travel professionals they trust and are on a first name basis with.  
A typical schedule will include 40 hour work week with five 8.5 hour shifts. The operating hours for this position are 8:00 AM CST – 6:00 PM CST, 3 weekdays and 2 weekend days with flexibility required. 
What You Will Need:
Experience in Corporate Travel required     
Sabre skills required
Experience with complex international fares strongly recommended
Experience with complex ticketing & exchanges is preferred
Professional & service-oriented mentality
Impeccable business acumen
High attention to detail
Geography and international destination knowledge are necessary.
Must have the ability to effectively multi-task while maintaining professional rapport with corporate clients.
Candidates should possess decisive and successful problem-solving skills. 
Strong written communication, interpersonal and organizational skills
Skilled in usage of a personal computer and various software packages 
Online booking tool knowledge preferred
Strong technical skills
Ability to work independently 
Work Perks! – What's in it for you:
FCTG is renowned internationally for having amazing perks and an even better culture.  We understand that our people are our most valuable asset. It is the passion and dedication of our teams that keep the company on top of the industry ladder. It's also why we offer some great employee benefits and perks outside of the norm.
Enjoy the freedom and flexibility of a hybrid work structure that combines both remote and in-person work.
Have fun: At the heart of everything we do at Flight Centre is a desire to have fun.
Reward & Recognition: Celebrate the success of yourself and others at our regular Buzz Nights and at the annual Global Gathering – You'll have to experience it to believe it!
Use your smarts: Our people use their quick thinking, expertise, and tenacity to always figure things out.
Love for travel: We were founded by people who wanted to travel and want others to do the same. That passion is something you can't miss in our people or service.
Personal connections: We are a big business founded on personal relationships.
Diversity, Equity & Inclusion
Diversity Day: paid leave to observe holiday or cultural celebration of your choice Annual Charity Trip
DEI education
Commitment to fair practices such as regular equity assessments and inclusive recruitment protocols
A career, not a job: We offer genuine opportunities for people to grow and evolve
We back our people all the way: We are strongly committed to supporting every single employee in their professional and personal development.
Giving Back: Proud Corporate Social Responsibility program supporting nominated charities through Workplace Giving, volunteering and fundraising
Employee giving program
Office Environmental Program
1 Volunteer Day per Calendar Year
Benefits Include:
Generous remuneration structure
Travel perks/discounts.
Health & Wellness Programs and Employee Financial Wellness Services
Generous paid time off policy 
National/International Award Nights and Conferences
Benefits including vision, medical, and dental
Employee Assistance Program
401k program with partial match
Employee Share Plan
Global career opportunities in a network of brands and businesses
#LI-REMOTE
Location – Remote, USA 
The role can be performed onsite, remote or on a hybrid schedule, in compliance with the Company's Remote and Flexible Work Policy.
This position may be performed remotely anywhere within the United States except the State of Colorado.
Salary: $50,000- $90,000
For this position, we anticipate offering an annual salary of $50,000-$90,000 depending on relevant factors, including experience, geographic location and performance. The annual salary range listed represents the total compensation package, excluding benefits, but which includes achievable commission and incentives.
We thank all candidates for their interest; however, only those selected to continue in the process will be contacted.
Our number one philosophy? Our people. Flight Center Travel Group USA's promise is to provide an environment with equality of respect, dignity and opportunity for all our employees. We value an inclusive and supportive workplace which truly reflects the diversity of our society.
We are an affirmative action and equal opportunity employer committed to providing a barrier-free pathway throughout our recruitment process. We welcome accommodation requests to help make our hiring and onboarding experience as accessible as possible. Please advise us about accommodation needs at any point by contacting our Recruitment Team at careers@us.flightcentre.com
Read Full Job Description
About The Company
---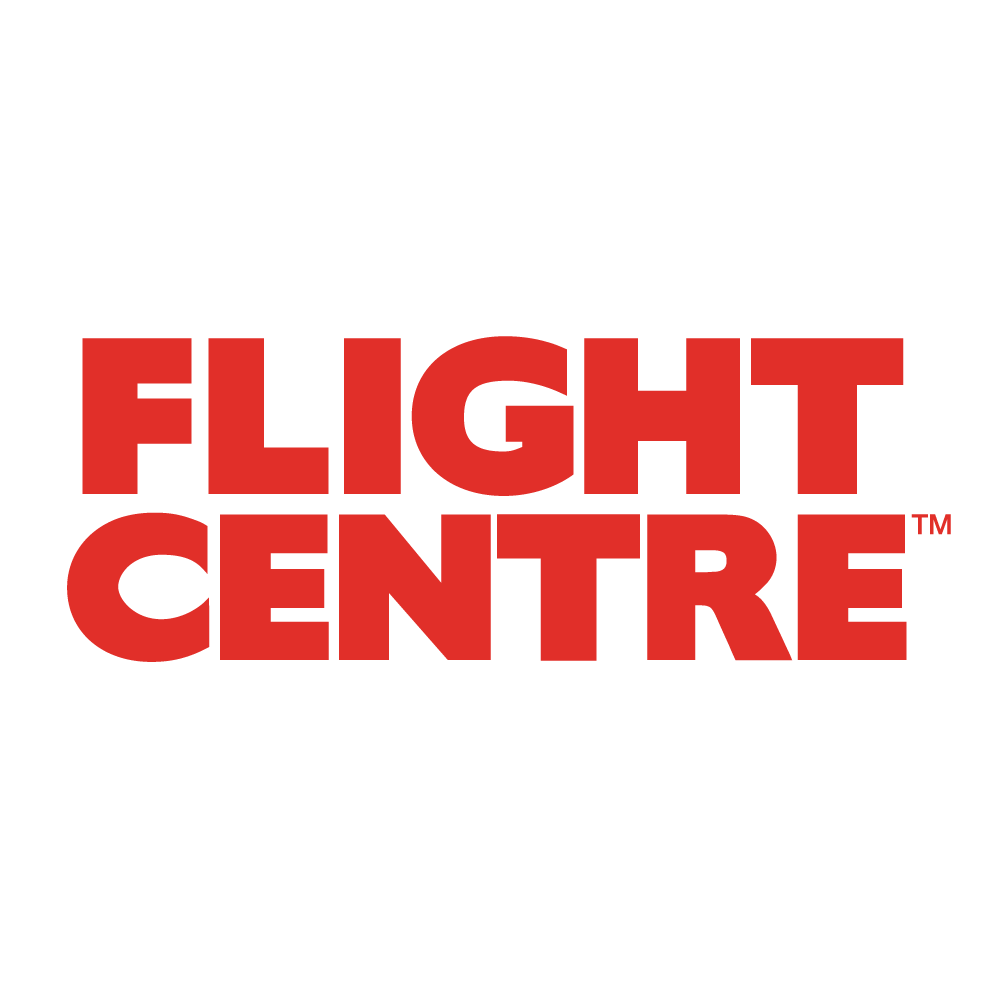 Flight Centre Travel Group
---