Finavia unveils maiden Eurowings flight between Düsseldorf and Rovaniemi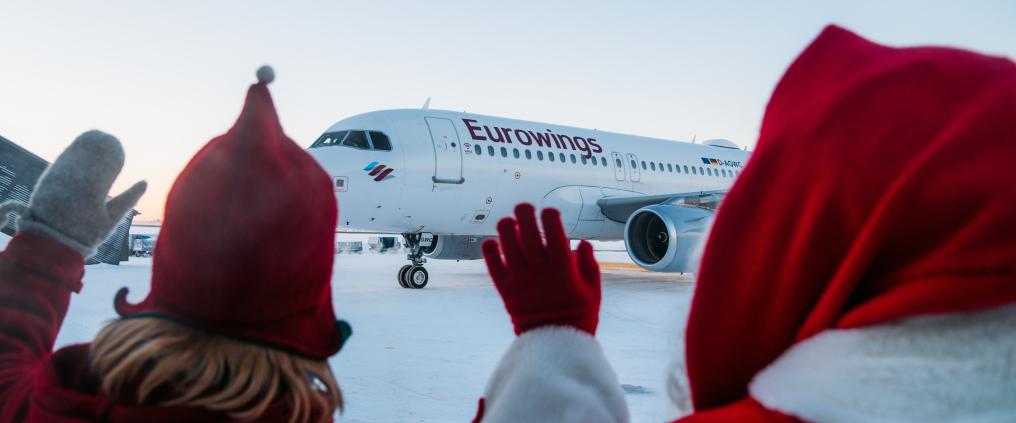 The first flight from Düsseldorf was celebrated at Rovaniemi Airport. Eurowings operates the route between Düsseldorf, Germany, and Rovaniemi every Sunday during its ongoing winter season.
"We are very pleased that we can now offer a direct Eurowings connection from Rovaniemi to Düsseldorf for the first time, just in time for the Christmas season. With our flight, which takes off every Sunday, we connect the fascinating holiday region of Lapland, especially in winter, with our largest location in North Rhine-Westphalia", says Jens Bischof, CEO of Eurowings.
"The new connection between Rovaniemi and Düsseldorf gives the passengers from Germany a direct access to the snowy Lapland, and passengers from nothern Finland a smooth route to the Western Europe. We are happy to welcome Eurowings to Rovaniemi," says Petri Vuori, Senior Vice President, Sales and Route Development at Finavia.
In addition to Rovaniemi, Eurowings will be flying to Tromsø, in Norway, and Luleå, and Kiruna in Sweden.