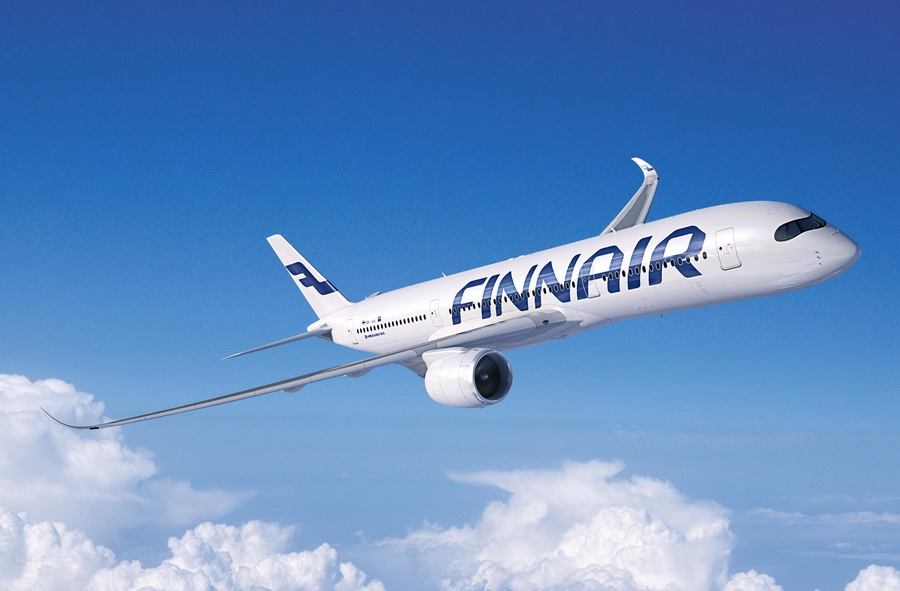 A new Nordic initiative to drive the development of electric aircraft has been launched today with the help of Finnair.
The Finnish flag carrier is part of a new platform funded by Nordic Innovation (an organisation under the Nordic Council of Ministers) which also includes other leading Nordic airlines.
The platform has been created to enable its Nordic participants to work together to help develop the future of electric aviation to combat CO2 emissions and lay the future for more eco-efficient electric aircraft.
Jaakko Schildt, Finnair chief operating officer, said: "Technological innovations are key in solving aviation's CO2 emission challenge. In this project we are taking tangible steps to create the future of electric aviation, together, and making an important step towards carbon-neutral flying."
Maria Fiskerud, Project Manager for The Nordic Network for Electric Aviation (NEA), said: "We will be a Nordic network that works with both infrastructure, industry issues and new business models."
The NEA network will organise workshops and other events to build knowledge and cooperation across the Nordic countries. At present, the network has eleven members: Air Greenland, Avinor, Braathens Regional Airlines, El-fly AS, Finnair, Heart Aerospace, Iceland Air, NISA (Nordic Innovation Sustainable Aviation), RISE, SAS and Swedavia.
The network has four focus areas with clear objectives for driving the growth of electric aircraft: standardising electric air infrastructure in the Nordic countries, developing business models for regional point-to-point connectivity between Nordic countries, developing aircraft technology for Nordic weather conditions and creating a platform for European and global collaborations.
"Huge potential for Nordic businesses"
Nina Egeli, Nordic Innovation senior innovation advisor, said: "All the focus areas have the potential to create a lot of impact. We are talking about, amongst others, quality of life, sustainability, accessibility, as well as a huge potential for Nordic businesses to get on board with their innovations. When we combine the best of what the Nordic countries can deliver on mobility, the Nordic region and businesses can really make their mark and considerably strengthen their position at a global level."
The move by Finnair is the latest from the Finnish airline to stress the importance of sustainable growth through minimal environmental impact and CO2 reductions.
Earlier this year, the green-conscious carrier launched its 'Push for Change' initiative, which enabled customers to offset the CO2 emissions of their flights by supporting an emission reduction project or by opting for biofuel, when booking tickets.
During the summer, the airline also operated its first flight – from San Francisco to Helsinki – using a 12 per cent biofuel blend, supported by Push for Change payments from customers, which reduced emissions by around 32 tonnes.
Finnair is one of the few airlines which has succeeded in keeping its greenhouse gas emissions constant while achieving economic growth. The airline is committed to the aviation industry's common goals of carbon neutral growth by 2020 and to halve the CO2 emissions by 2050, compared to 2005 level.
The Finnish carrier sets its own targets and reduces CO2 emission through its operations by using modern aircraft, flying the shortest possible routes, optimising flight speed and altitude, and reducing the weight taken on aircraft. It also offsets the CO2 emissions of its own personnel's duty travel.
Finnair has developed green growth and climate projects with the Nordic Environment Finance Corporation (NEFCO) to reduce CO2 emissions. The CO2 emission reduction project Finnair customers can choose promotes the use of energy efficient cooking stoves in Mozambique. These reduce charcoal consumption and deforestation in already fragile environments. The payments are transferred to the project in full through the NEFCO.