First-ever destination brand campaign for AlUla, Saudi Arabia unveiled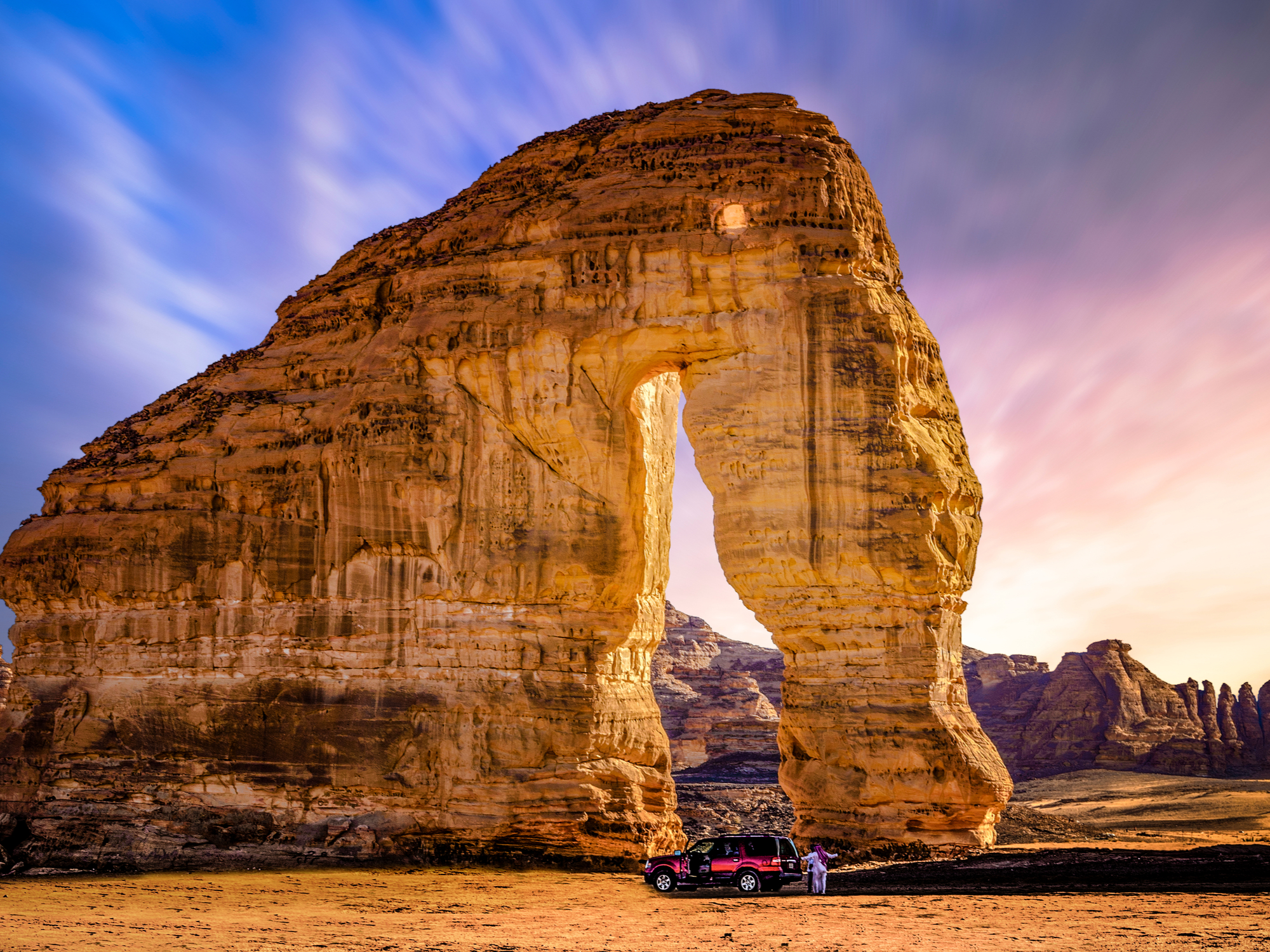 The first-ever destination brand campaign for AlUla, the heritage and culture centrepiece of Saudi Arabia, has been unveiled. The campaign, developed by the Royal Commission for AlUla (RCU) with creative partners Leo Burnett, includes a film directed by renowned cinematographer Bruno Aveillan and a suite of digital assets under the concept of The World's Masterpiece.
AlUla is the first of the Saudi Vision 2030 projects to open to tourism following Saudi Arabia launching visitor visas for the first time in September 2019. Saudi Arabia was added to the UK corridor list on 10 December 2020.
AlUla will target discerning travellers seeking meaningful, authentic travel experiences. Visitors will explore the main heritage sites of Hegra, Jabal Ikmah and Dadan and adventure tourists will also be catered for with opportunities to tour the key sites of the Ashar Valley in a desert buggy, or ziplining through the canyons. For families, farm visits located close to Hegra offer a chance to get up close and personal with the local flora and fauna.
In what is hoped will be a year of travel recovery, AlUla's new brand campaign will help to achieve RCU's long term visitor target of two million visitors by 2035. Melanie de Souza, executive director of marketing in RCU said: "We are already receiving a lot of interest from international travellers excited to explore a new destination with such history including 7000 years of civilisations from the Nabataeans to the Romans. The travel landscape has been irreversibly altered, but as travel slowly resumes, research tells us people will be looking for meaningful travel, vast open spaces and close to nature experiences. AlUla is well-positioned in the domestic market for all of those reasons and internationally as a new and significant boutique heritage and culture destination."
"The World's Masterpiece is a play on both the skilful artistry of ancient civilisations who carved elaborate artworks into the rocky outcrops, as well as the pure and unspoilt beauty of the geological rock formations and landscapes sculpted by nature," said Phillip Jones, chief management and marketing officer in RCU.
The campaign has been launched in broadcast, outdoor and digital from 10 January 2021.