First show: Korean Air to introduce Boeing 787-10 for first time
User role is=
Array
(
    [0] => editor
)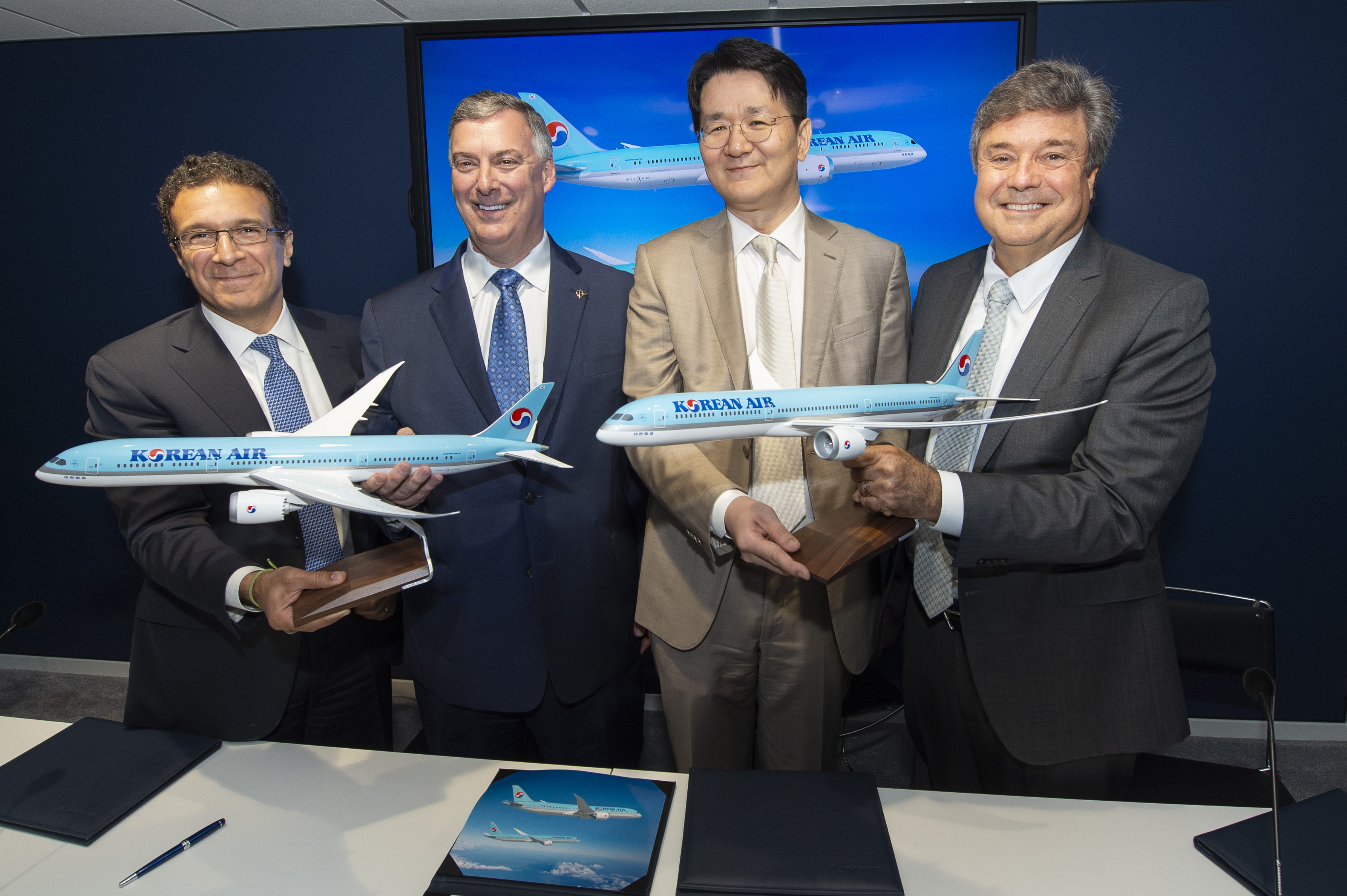 Korean Air has announced it will introduce 20 Boeing 787-10s, the largest member of the Dreamliner family, for the first time in Korea, and add 10 more 787-9s to its existing fleet.
Korean Air, South Korea's flagship carrier, signed a memorandum of understanding (MOU) on 18 June to purchase 30 Boeing wide-body aircraft at the Le Bourget Airport, where the 2019 Paris Air Show just recently concluded.
Present at the signing ceremony were Walter Cho, chairman and CEO of Korean Air; Kevin McAllister, president and CEO of Boeing Commercial Airplanes; Ihssane Mounir, senior vice president of commercial sales and marketing of the Boeing Company; and John L. Plueger, CEO and president of Aircraft Leasing Corporation.
The decision reflects Korean Air's continuous effort to modernize the fleet, and the new 787 airplanes will replace its existing airplanes, such as A330s, B777s, and B747s.
The 68-meter long 787-10 is 5 meters longer than 787-9 airplanes. As the largest version of the 787 family, the 787-10 offers around 15% more space for passengers and cargo than the 787-9. The airplane can accommodate up to 330 passengers, 40 more than the 787-9, and the cargo space is 20 cubic metres larger. With unparalleled fuel efficiency, the 787-10 allows operators to achieve 25% better fuel efficiency per seat compared to the previous airplanes.
LATEST STORIES DEV