Fly to the 10 most relaxing airports in the world
Airports can be quite stressful due to the throngs of people, seemingly endless security lines, and delayed and cancelled flights. It is easy to get agitated in an airport, therefore, one needs to bring an extra dose of patience when travelling.
However, some airports go the extra mile in making the hub more relaxing. Some airports utilise the latest technology and robots to hasten immigration and prevent long queues, others install spas and hotels where passengers can relax or catch some snooze before their flight.
MyVoucherCodes studied the world's busiest airports accommodating more than 10 million travellers every year and ranked them based on a number of factors to determine which are the most relaxing and pleasant to passengers such as:
On-time performance
Quality of service
Passenger sentiment
Airhelp score
Queue times rating
Passenger numbers
Lounge facilities
Lounge cost
Here are the top 10 most relaxing airports:
Cologne Bonn Airport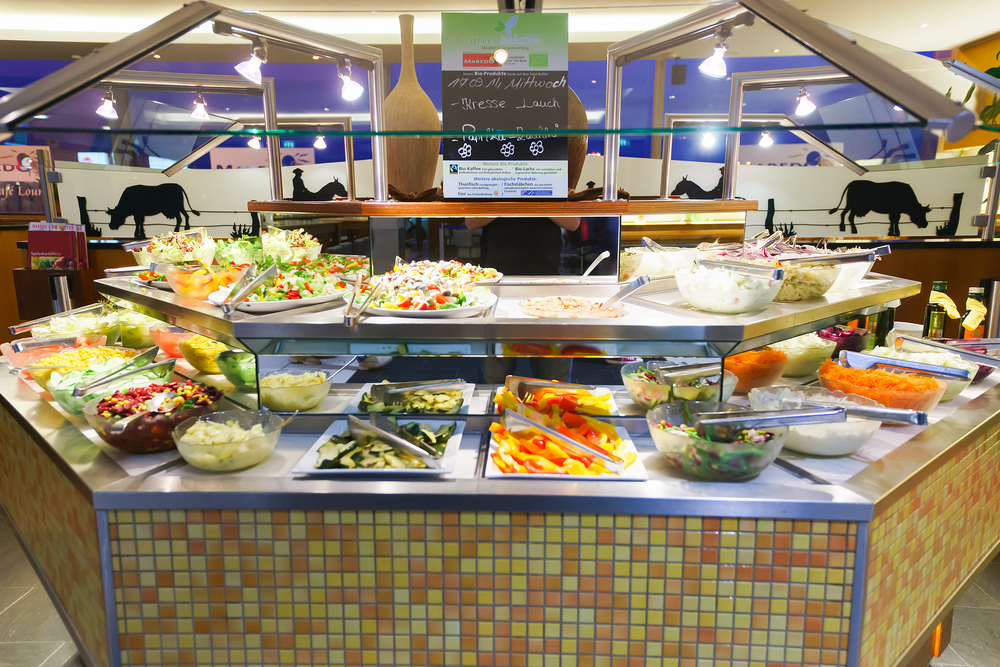 Cologne Bonn Airport is the international airport of Germany's fourth-largest city, Cologne. Cologne Bonn Airport boasts airport lounges, WiFi, mobile charging points, lockers, 24-hour food options, and nearby hotels. For a more comfortable layover, economy class passengers can get paid access to one of the airport's first class lounges.
Kansai International Airport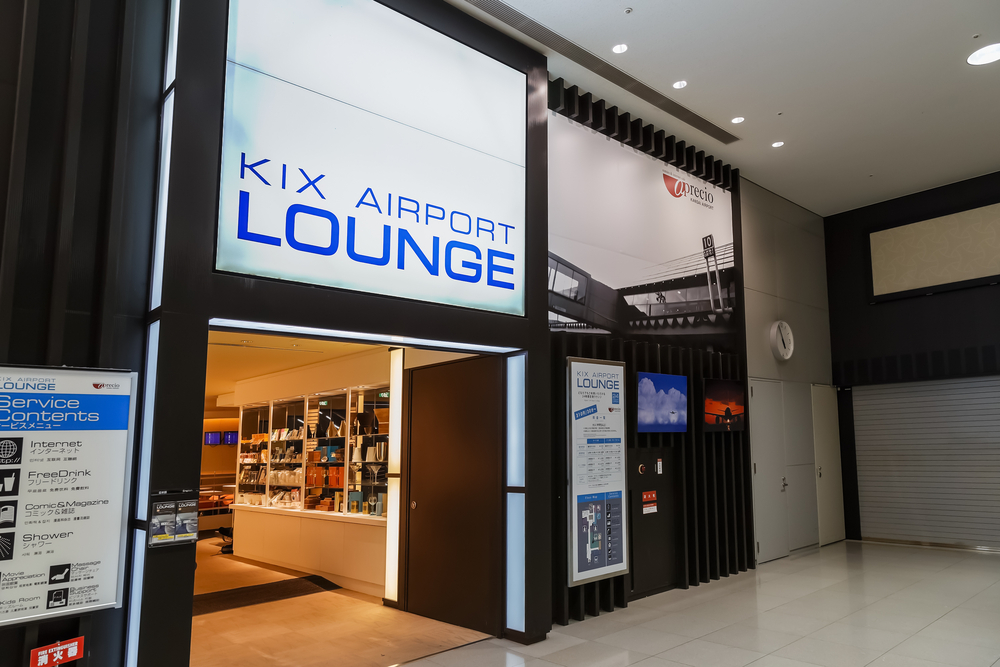 As your Japanese vacation comes to a close, Kansai International Airport offers an experience that is the best way to cap your trip. KIX is the primary international gateway for Osaka, Kyoto, and the rest of central and western Japan.
Located on the second floor of Terminal 1 is the KIX Airport Lounge, and it's not the kind of place that requires you be part of a special loyalty program or flying first-class in order to use. The lounge also offers shower rooms where passengers can freshen up before their next flight. There is also the Relaxation Forest that offers relaxation massages for men and women, young and old.
There are plenty of restaurants and 24-hour shops available like Lawson, Family Mart and McDonald's. Lockers are also available to store your luggage.
Stuttgart Airport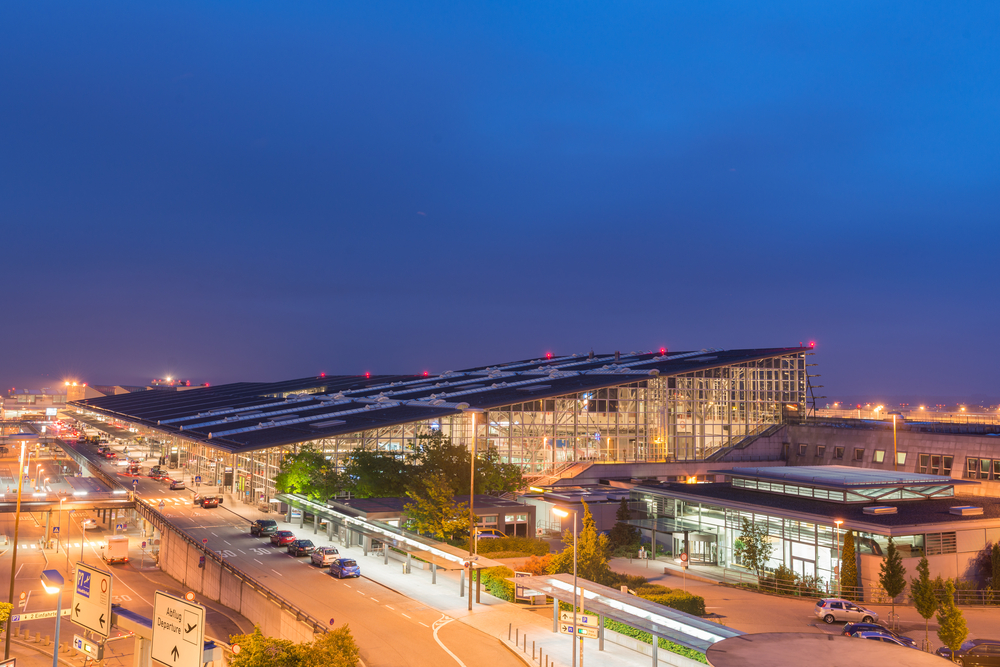 Stuttgart Airport has plenty of eateries and shops throughout the airport on both the airside and landside. Vending machines are also visible all throughout the airport. WiFi is available to help you pass the time. Additional comfort can be found through fee-based access to one of the airport's first class lounges.
Stuttgart Airport is relatively conducive to overnight sleeping, with plenty of comfortable seating and some private nooks. There is also a Children's Play Areas in Terminals 3 and 4 that are open in 24 hours. When you want to ensure your kids burn off all their energy before their flight, take them to one of the children's play areas. The bright and colourful Kiddie Lands come equipped with fun toys for riding, climbing and playing.
Athens International Airport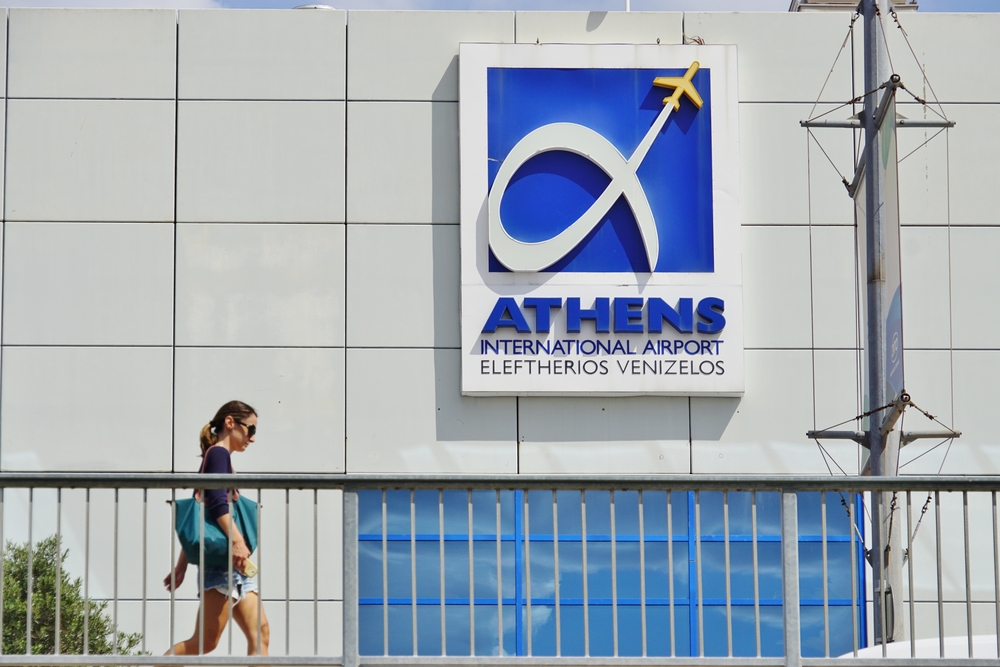 Athens International Airport is equipped with various lounges that one can enter by purchasing a lounge pass or through a lounge membership program. There are also lounges that require elite status for entry. For a more comfortable experience, several hotels are near the airport. Free WiFi is available at the airport for 45 minutes.
Athens International Airport is a kid-friendly airport as facilities for changing and feeding your baby are available in designated baby rooms and restrooms throughout the airport. Children's Play Area is also located next to the Museum of the Acropolis exhibition.
Singapore Changi Airport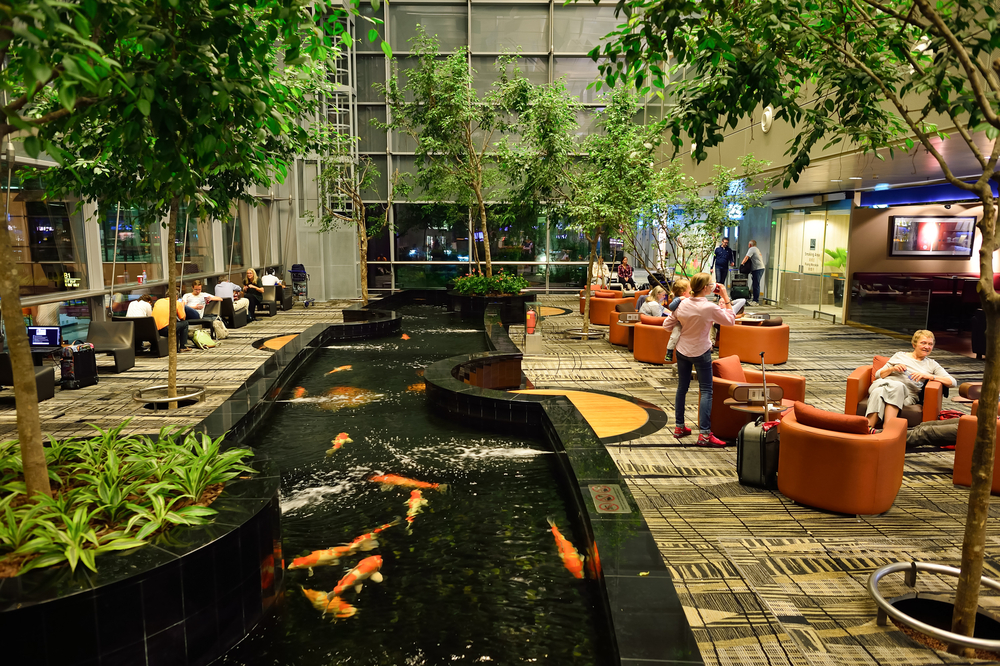 Every terminal in Changi Airport has plenty of snooze spots for power naps and even falling into a deep slumber. There are lounges that are completely free and comfortable. Head to these spots if you're in need of a power nap.
Take a dip in the rooftop pool at Aerotel. Hotel guests may use the pool for free. Non-guests are charge with a small fee. Feast your eyes with art installations in the airport like the calming formation of Kinetic Rain.
Helsinki – Vantaa Airport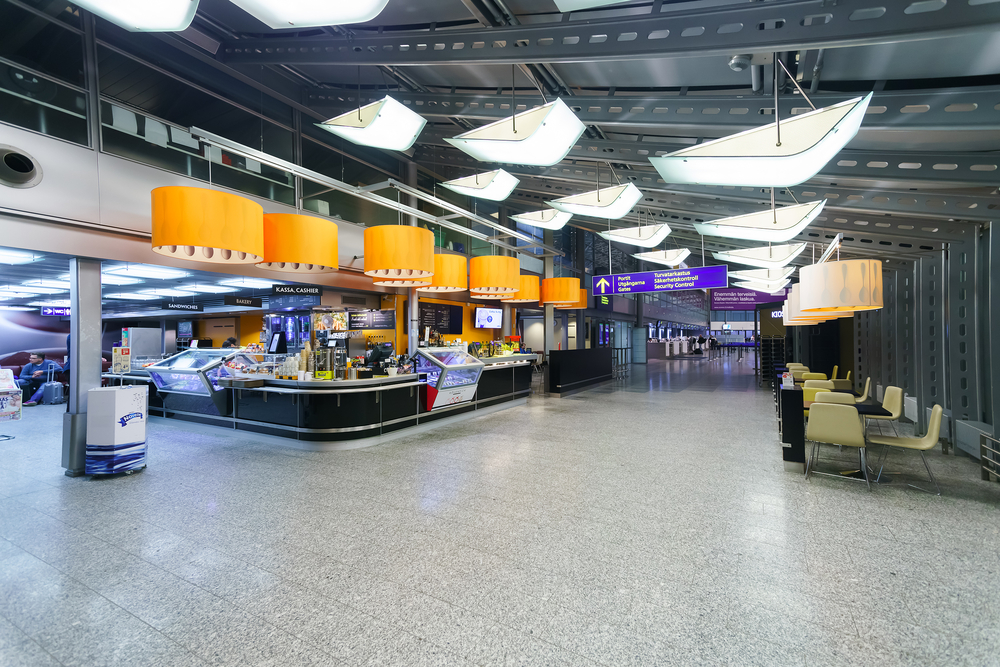 Helsinki Airport offers numerous options for sleeping, with accommodating staff, clean facilities good security, and comfortable furniture that includes armrest-free benches and reclining chairs. There is an airside quiet room—Kainuu Lounge—with carpeting and two long recliners near Gate 31, and some "work and rest" spots throughout the airport. Sleeping pods are available in Terminal 1 for a fee and there are hotels at the airport for an even more restful slumber.
Aside from the usual restaurants and duty-free shopping spots, the airport has a beauty salon and barber shops. Smoking is permitted in ventilated smoking areas in the airport: Gates 12, 19, 28 (3rd floor), 33, 34, and 52.
Zurich Airport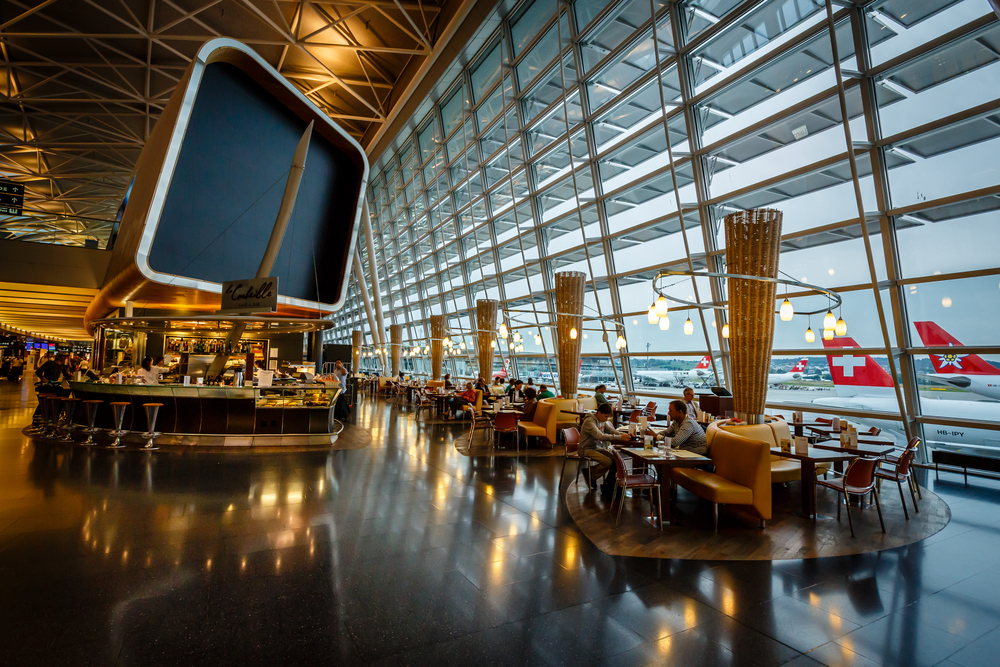 Start your layover on the right note with a meal. The airport claims about 40 eateries, ranging from to-go kiosks to cafes and bars to full-service sit-down restaurants. Spending your layover in an airport lounge might be just what you're looking for: pay a single fee for access to a comfortable, relaxing environment with food and drinks included in the price – and maybe even shower facilities!
Get in a workout and get your blood pumping between flights at the Airport Fitness and Wellness Center inside the Radisson Blu Hotel.  Purchase a day pass to access fitness equipment, classes, a sauna, and shower facilities.
Hamad International Airport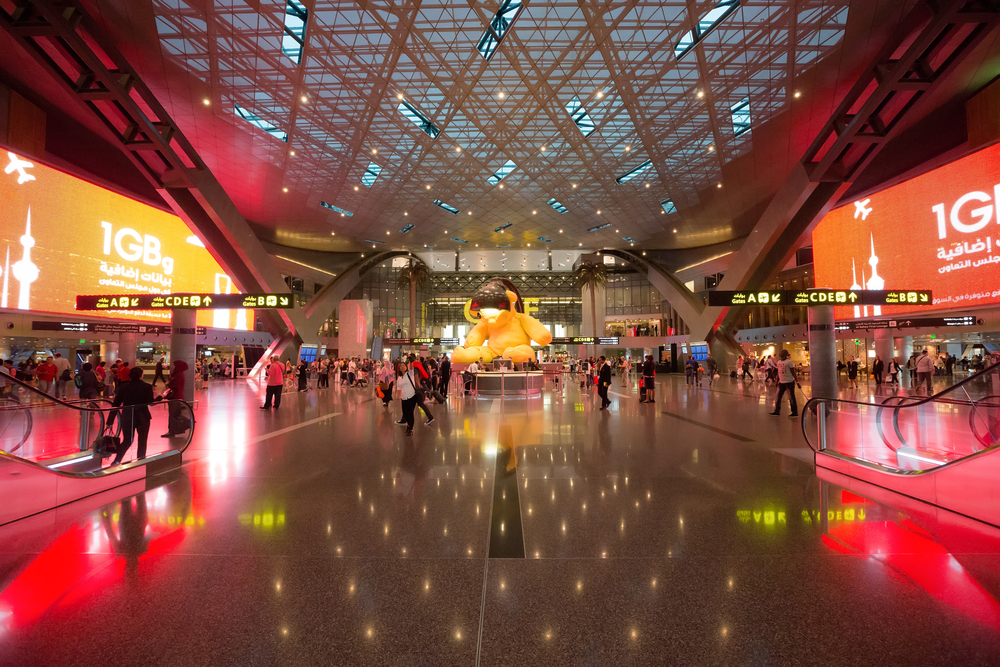 Passengers can now experience on-the-go spa services while departing or transferring through Hamad International Airport with the opening of 'Be Relax', an international well-being and beauty service provider specialised in airports.
The Vitality Wellbeing & Fitness Centre is made for layover travellers. The centre's experts offer aromatherapy, revitalizing massages, cleansing facials, and general ways to revive and rejuvenate the worn-out traveller.
The airport also offers "quiet rooms," tranquil spaces with soft lighting and designated male and female sections. If you want a little more privacy, you can book a few hours at The Airport Hotel, a local four-star hotel located in the passenger terminal. Stays can be as short as five hours. You can order room service or hit the gym for a quick workout.
Complimentary Wi-Fi is available throughout the airport, so you can plug in and get some work done or watch a movie while you wait. If you don't have your laptop with you, you can always head to the free internet kiosks, which can be found all over the airport.
Brasilia International Airport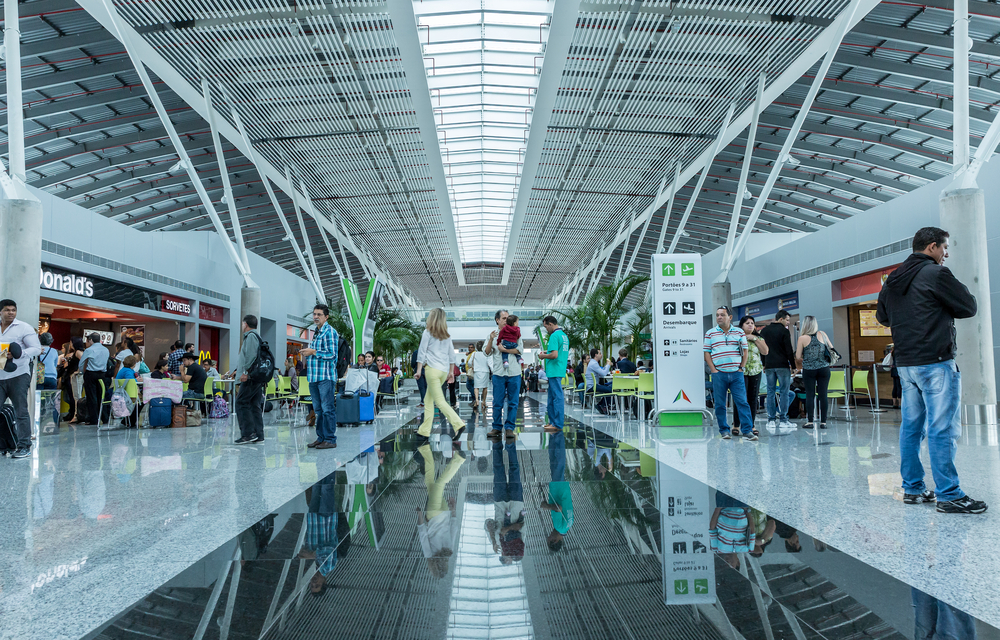 A lack of comfortable, armrest-free seating is one hindrance to sleeping in this airport. That said, some travellers have reported that they were able to push some benches together to make a more comfortable resting spot.
Rajiv Gandhi International Airport
The Hyderabad Rajiv Gandhi International Airport has tied up with Plaza Premium Lounge of Hong Kong for maintaining and managing Lounges in the airport. The spacious lounges are located at both Domestic and International areas on the airside and at the Arrivals on the landside. The design concept is contemporary, stylish and serene. The space is efficiently utilized to create a sense of calm and simplicity which is extremely soothing to the mind and body in alleviating weariness and stress after a long flight.
VIP Lounges are located at F level for Departure, D Level for Arrival and G Level for International departure. Nap and shower facilities are available in Airport Transit Hotel at level C.