For the love of captivating Cambodia! Accor unveils campaign to welcome back international travellers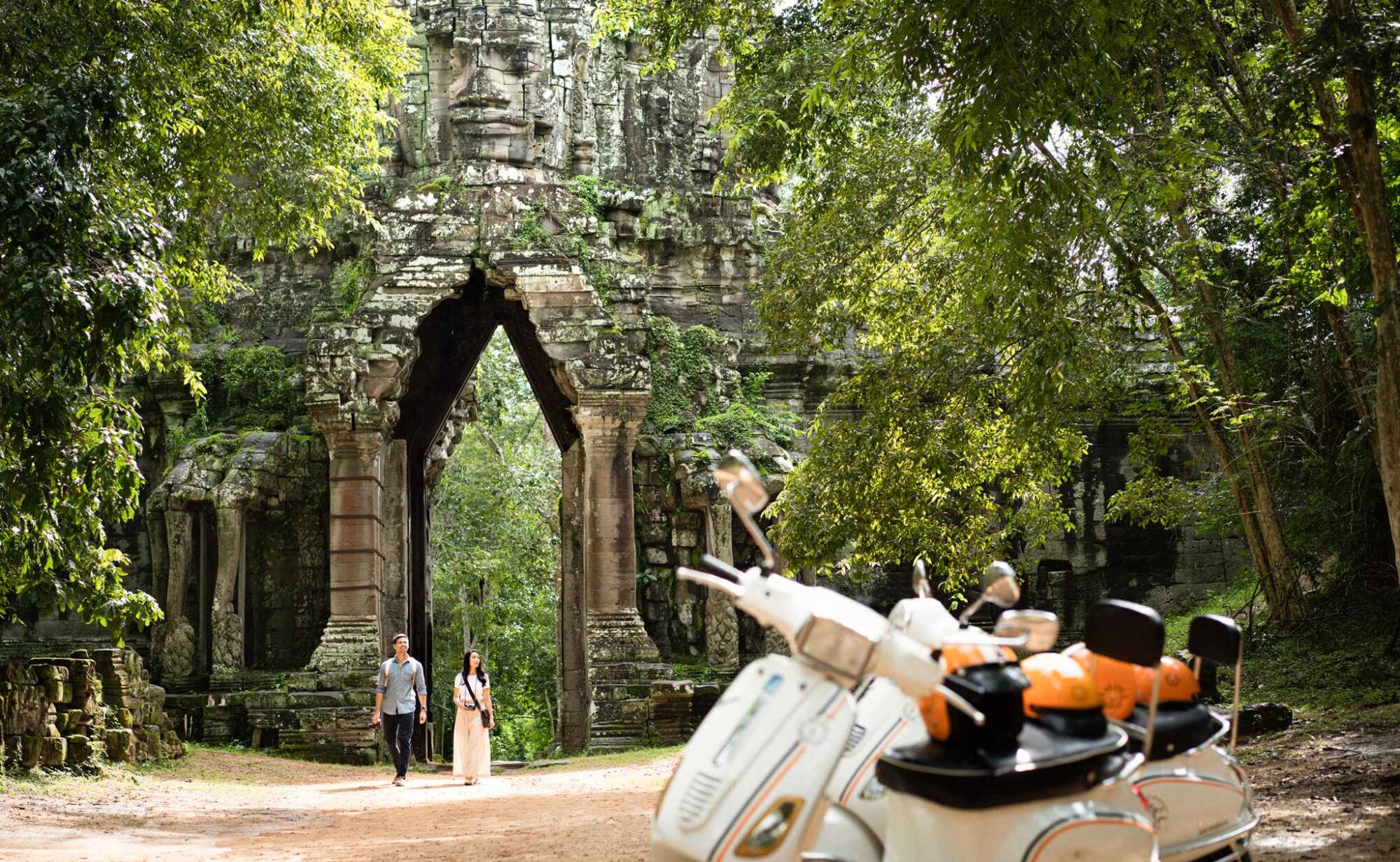 To welcome travellers back in Cambodia, Accor has launched its 'For the Love of Captivating Cambodia' campaign with guests rewarded with special credits that can be redeemed for meals, beverages and spa treatments. Guests booking at Raffles & Sofitel hotels will be rewarded with a 50 USD credit.
To celebrate of the return to travel, the reopening of Cambodia, and the joy of great hotel stays, Accor has also launched a short-film entitled 'Unveil Cambodia', to inspire travellers to rediscover the country. The video is part of Accor's global campaign which encourages people to experience the beauty, depth and meaning that travel brings to their lives.
Most visitors to Cambodia come in search of the Angkor temple complex in Siem Reap. This world-heritage site was constructed in the early 12th century and is the largest religious structure in the world, covering 162 hectares (more than three times the size of the Vatican City). The town of Siem Reap has since become a burgeoning destination for visitors exploring the province's 1,000+ temples. A vibrant arts scene can be found here, with artists such as Nou Sary, Christian Develter and Lim Muy Theam opening their studios and homes to travellers seeking out the rich creative scene.
Expressiveness is not only found amongst the city's art studios, but also amongst the vibrant culinary scene which sees many young talents putting Cambodia on the map for world-class dining. One of the most renowned restaurants is Embassy, headed by twin sisters Kimsan Pol and Kimsan Sok​. Kimsan Pol trained at Ecole d'Hotellerie et de Tourisme Paul Dubrule, a hospitality college set-up in Siem Reap by Accor's co-founder, who has joined forces with her sister to present modern Khmer cuisine on an ever-evolving multiple-course set menu.
Travellers can now book the 'For the love of Captivating Cambodia' offer until 28 February 2022 for stays up until 31 March 2022, to enjoy special credits for dining, wining and luxuriating spa treatments. Fully vaccinated travellers can visit Cambodia without quarantine, provided they carry evidence of a negative PCR test conducted no longer than 72 hours prior to travel, as well as conducting a rapid test upon arrival.