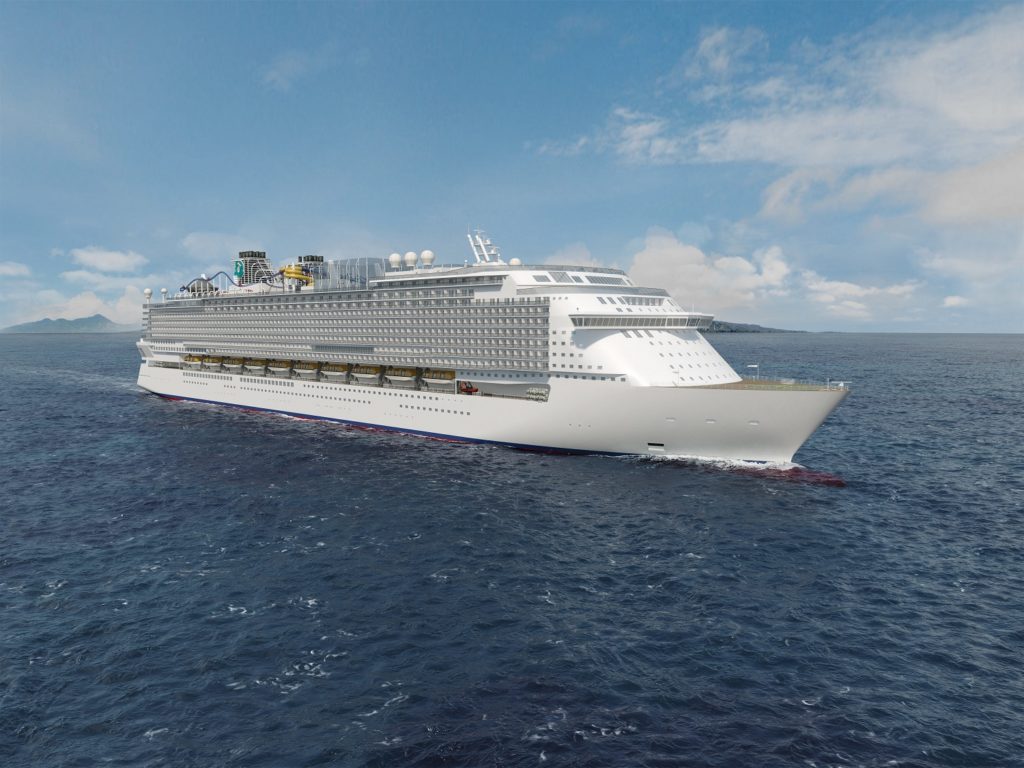 Cruise corporation, Genting Hong Kong, has signed a deal with the Baoshan District Government to develop the cruise industry in China and in Shanghai.
Genting Cruise Lines will deploy its new Global Class ship from the Dream Cruises fleet to Shanghai as her first homeport. The largest cruise ship to homeport in the Asia Pacific, the Global Class vessel is scheduled to be delivered by the beginning of 2021.
Meticulously designed over three years and currently being constructed at MV Werften, Genting Hong Kong's own shipyard in Germany, Dream Cruises' Global Class ship combines German engineering with Chinese technology.
"We value Shanghai as one of our strategic homeports"
Kent Zhu, president of Genting Cruise Lines, said: "Genting Cruise Lines through its roster of brands, Star Cruises, Dream Cruises and Crystal, has led the development of the cruise industry in the Asia Pacific and China for the past 25 years. As the most popular cruise port in China and the fourth largest in the world, we value Shanghai as one of our strategic homeports and remain confident of the cruise market in the city."
The Global Class will be the largest cruise ship built in Germany and measure 342 meters long and 46.40 meters wide. With a capacity of 204,000 gross tonnes, the ship will be able to accommodate 5,000 passengers in 2,500 cabins based on a twin share basis – to meet peak season capacity needs in Asia – and feature a total life-saving capacity of up to 9,500 passengers.
Advanced technology
The Global Class ships will highlight features such as facial and voice recognition for many services on board to eliminate most queues; contextual marketing to even out demand on ship facilities; automated robots to perform everyday tasks — allowing the staff to focus on service delivery — along with other artificial intelligent and digital systems.
"Helping the Shanghai cruise industry reach new heights"
Zhu added: "To further support the cruise development in Shanghai, we are excited to deploy our upcoming Global Class ship to Shanghai in early 2021. Designed for the Asian market, the new ship will feature advanced technology, innovative itineraries and provide products to meet the needs of our Chinese guests — helping the Shanghai cruise industry reach new heights."