When it comes to the countries of origins of our favourite foods, shows and people, we're experts. But how good is our geographical knowledge of these places? Interested in putting our geography skills to the test, TheKnowledgeAcademy.com quizzed 6,550 people's knowledge to see which countries we struggle to place on a map the most.
Coming in at the top of the list is Indonesia with 83% of participants failing to correctly map it. Despite Bali, Jakarta and Lombok being among the most popular tourist attractions there, TheKnowledgeAcademy.com found many only took good memories back with them.
Following behind is Vietnam with only 19% of people correctly placing it on the map and 81% failing to do so. The Vietnam war may have been something many were taught in their history lessons but clearly, not enough emphasis was put on where it was located.
Similarly, in the south of Asia is Bangladesh. Known for its rivers, people and ruins, this doesn't seem to be enough as 78% were unable to pick the right country on the map.
Ukraine comes in fourth place with 73% of people unable to identify it on the map. Despite being the second biggest country in Eastern Europe after Russia, it seems their giant neighbour has overshadowed them.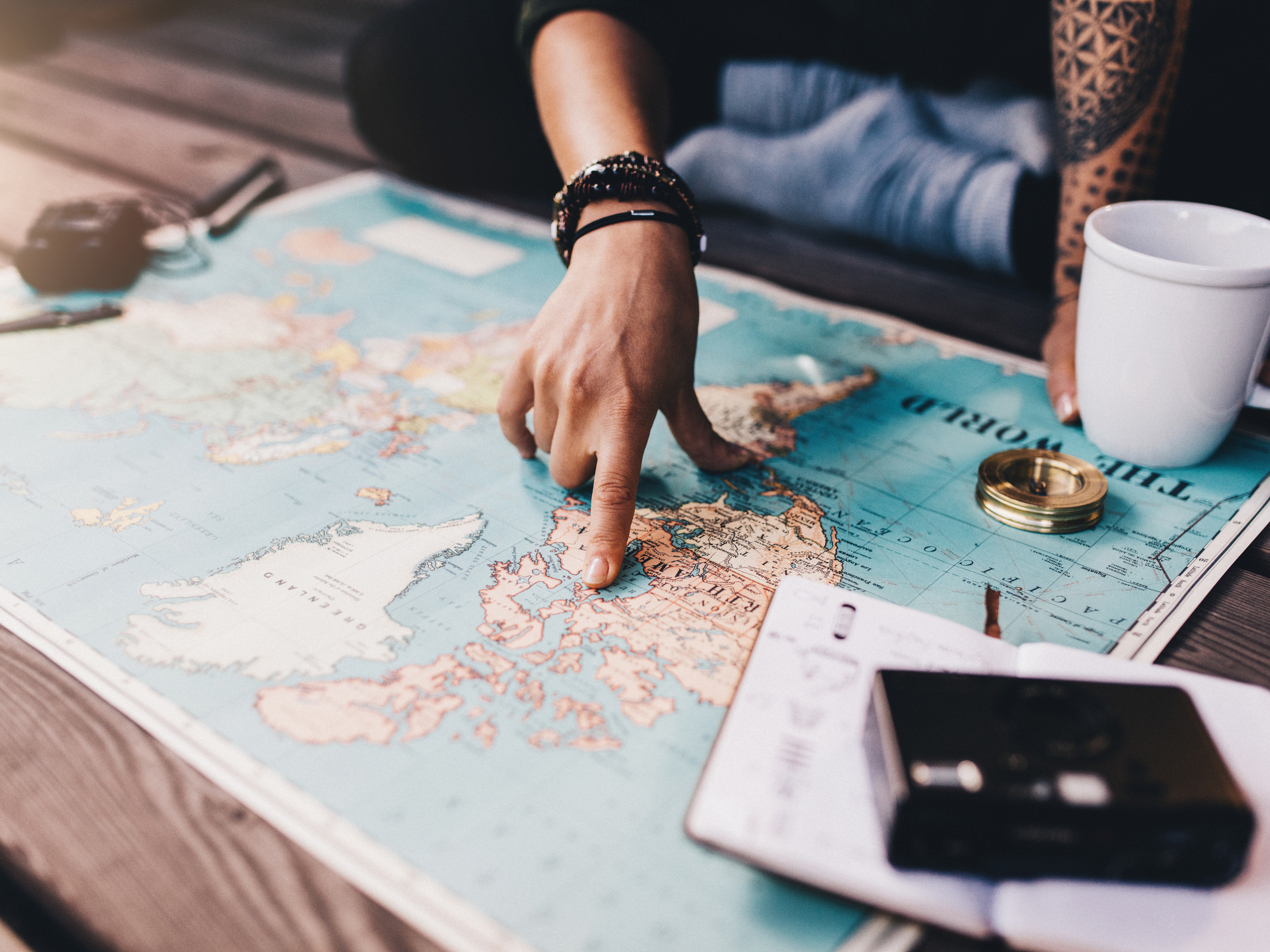 There are 12 countries in South America and of them, TheKnowledgeAcademy.com found that Peru is the one that seems to leave people the most confused – 69% couldn't pinpoint it on a map.
Completing the top 10 countries people struggle with are:
6th: Uzbekistan – 68% failed to place it
7th: Japan – 62% failed to place it
8th: Saudi Arabia – 61% failed to place it
9th: Morocco – 57% failed to place it
10th: Canada – 53% failed to place it
Of the countries we're more familiar with, Germany is in 20th place with 71% of people being able to point it out on a map compared to 29% that couldn't. Known for its rich history, beer and bread, it's no wonder so many could find this European powerhouse. When it comes to Africa, it's clear to see that Ghana is one of the more known countries with only 31% failing to find where it is on the map. Unlike its neighbours in the south, Angola (52%) and Madagascar (50%), as well as Morocco in the northwest (57%) who are less well-known.
Also among the more widely recognised countries in Europe is France, with 1 in 3 failing to recognise it in comparison to Ukraine (73%) and Poland (43%). Interested in knowing just how much people have interacted with the countries presented to them, TheKnowledgeAcademy.com surveyed participants to find out whether they had been to any of the countries listed which 57% had.
In the hopes of delving further and seeing why our map knowledge lacks in places, participants were asked whether they were taught about countries in school to which 32% replied yes, 16% couldn't recall and 52% answered no.
Participants were then asked whether they believe more could be done to cover this subject which 76% agreed to and 24% disagreed with.