Germany's 'Feel Good' campaign boosts sustainable travel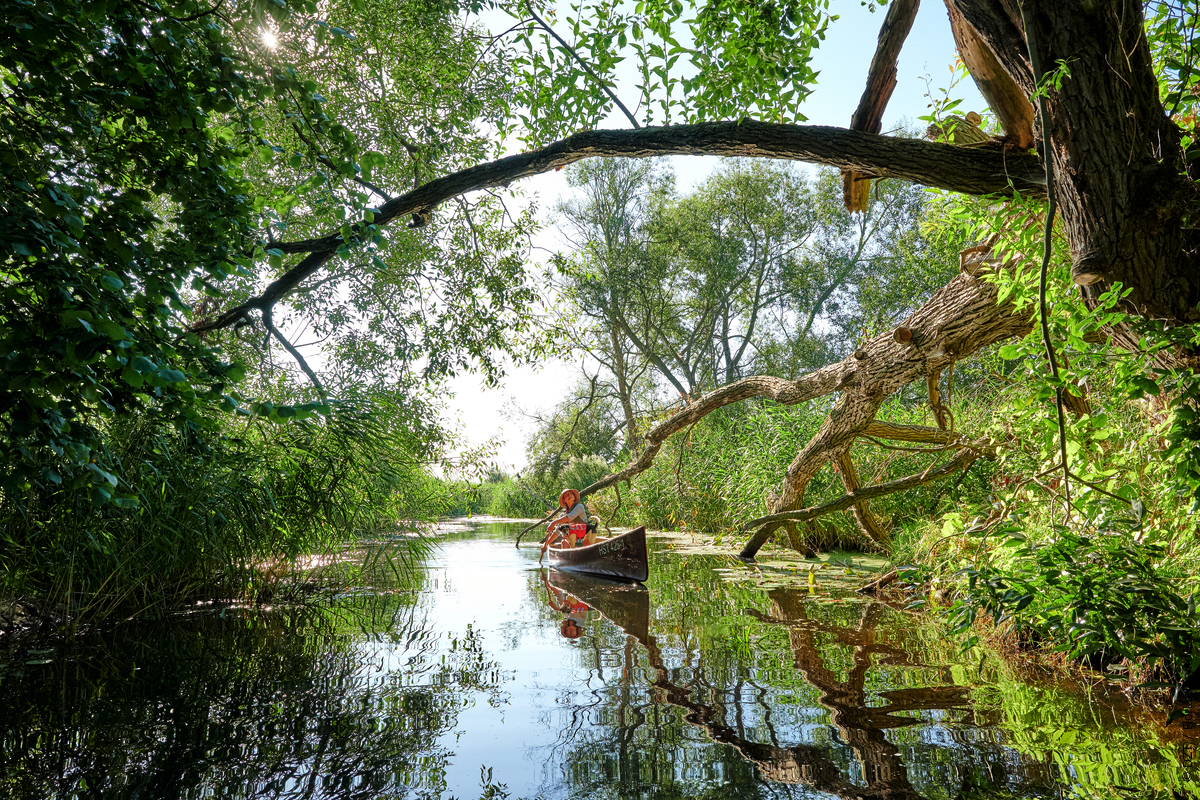 The COVID-19 pandemic has made travellers around the world even more concerned about sustainability. Unspoilt nature, careful use of resources and a focus on wellbeing are gaining in importance. The German National Tourist Board (GNTB) is picking up on this trend and expanding the scope of its 'Feel Good' campaign in 2021. The GNTB is promoting Destination Germany's wide range of sustainable tourism offerings.
The 'Feel Good' initiative illustrates the various sustainable tourism offerings across the country, while providing guidelines on how to still visit the natural landscapes, urban attractions, and historical sites that Germany is popular for. An area of dialog, almost 58 per cent of Indian consumers are aware of the various implications currently impacting the environment, with interest in information on health and the environment are high on their agenda and making sustainable trips to the cities and wider regions without having to compromise on safety or fun according to a study by GlobalWebIndex (GWI).
Petra Hedorfer, CEO of the GNTB said: "The latest Sustainability Report by Booking.com shows that the COVID-19 pandemic has significantly accelerated the shift in travellers' values towards wellbeing, sustainability and social responsibility. 83 per cent of the respondents from the 30 countries surveyed believe that sustainable travel is vital, while 61 per cent said that the pandemic has made them want to travel more sustainably in the future. This shift in customer expectations demonstrates that we are on the right track with our long-term strategy to position sustainability as a facet of the Destination Germany brand. The 'Feel Good' campaign in the international source markets showcases sustainable, high-quality products with the aim of boosting the restart of inbound tourism."
"Germany's towns, cities and regions are alive, and enjoys an excellent position based on the perception of Germany when it comes to sustainability. The things that are worth protecting are preserved and breaking a new ground in sustainable tourism," Romit Theophilus, director for India at German National Tourist Office said.
While the concept of veganism isn't a new one, it was in 2019 that veganism started making its way into the mainstream. From consuming local vegan diets to putting up at vegan friendly hotels, many Indian travellers are embracing the idea of a vacation experience which is animal cruelty-free and are likely to book a place if it has green credentials.
'Feel Good' in 2021
The GNTB campaign includes a selection of cities, regions and accommodation providers that are particularly committed to sustainability in tourism. The 'Feel Good' campaign also showcases specific travel experiences that bring sustainable products and services at the destination to life. These experiences allow travellers to engage with locals and discover sustainability at first hand. Four clusters have been created to better outline the offerings: 'Active Outdoors', 'Education and Experiences', 'Responsible Enjoyment' and 'Sustainable Experiences in Towns and Cities'. Tips for sustainable travel complement the information on offer, while a multilingual CO2 calculator enables travellers to document their trip's emissions and offset them through their local schemes.
Eco-friendly, experience-oriented travel for all
Germany's transport system offers plenty of options. Its network is huge with connections to remote places and regions. So, it's perfect for seamless, eco-friendly, experience-oriented travel, not to mention a stress-free journey to the destination and a relaxing stay.
German regions and destinations always have great ideas on how their guests can explore the local area using convenient eco-friendly methods. In larger cities, for example, there are bike hire facilities, electric bikes and electric scooters available alongside the usual bus and train networks. Athletic tourists will be pleased to hear that buses and trains stop at the best remote cycle paths and hiking routes. If you've left your own bike at home, you can hire trekking or mountain bikes one can even choose electric ones. Visitors can also get out on the water on paddleboards, canoes or kayaks some places even have climate-neutral solar-powered boats.
Commitment to sustainability
As a premium partner, Deutsche Bahn is heavily involved in delivering the 'Feel Good' campaign. Germany's national rail provider has initiated numerous measures to protect the climate, nature and resources, reduce noise pollution and meet its sustainability goals.