Grab, Marriott join forces to bring premium hospitality experience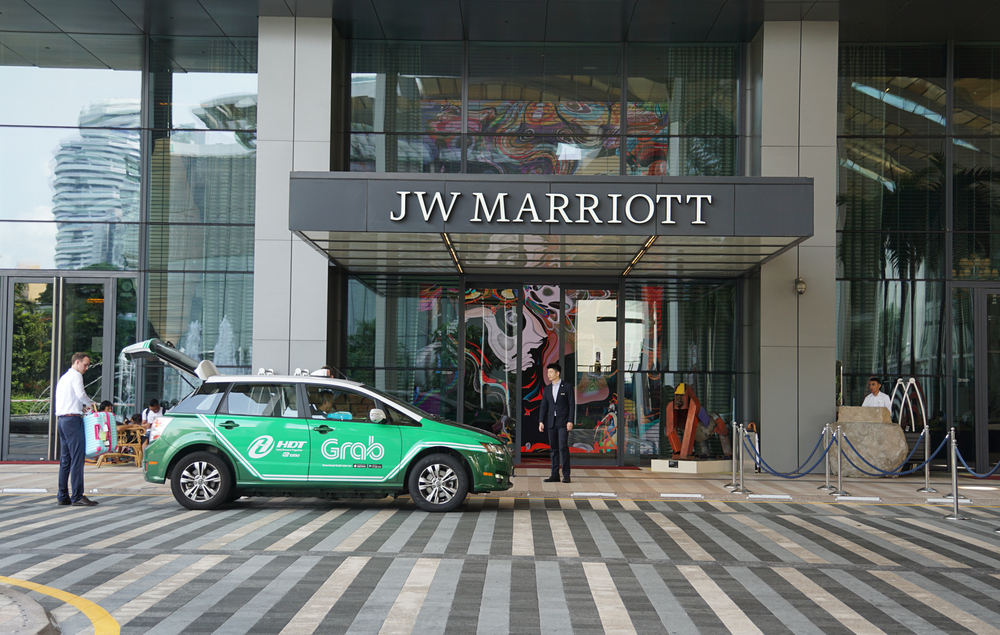 Ride-hailing giant Grab and Marriott International have announced a wide-ranging strategic partnership that will see both companies integrating their offerings to bring the premium hospitality experience into the hands of millions of consumers in Southeast Asia. This is Marriott International's first extensive integration with a super app platform in Southeast Asia, and Grab's most comprehensive agreement with a hospitality group to date.
Under the terms of a Memorandum of Understanding (MoU), Marriott International will integrate into Grab's platform in phases across food delivery, payment, transport, loyalty and rewards, as well as advertising.
Marriott International will have access to Grab's sizable customer base via GrabFood, GrabPay, and GrabAds, enabling them to serve a growing pool of customers who are increasingly transacting online.
GrabFood will feature approximately 600 restaurants and bars from Marriott International's portfolio in six different Southeast Asian markets. In addition, customers will be able to conveniently pay for their dining experiences through GrabPay at selected Marriott International hotels. Customers will earn GrabRewards points for all transactions on the Grab platform, which can be converted to Marriott Bonvoy points (and vice versa).
Marriott Bonvoy is the award-winning travel program of Marriott International that encompasses the company's global portfolio of 30 hotel brands and premium home rental offering, Homes and Villas by Marriott International. Once in place, Grab customers will be able to redeem their converted points for exclusive member benefits at over 7,400 hotels and resorts in 135 countries and territories.
Through this partnership, Marriott International and Grab seek to digitally enhance the premium hospitality experience by making it more accessible, relevant and rewarding for their customers in the new normal.
Grab and Marriott International's initiatives to bring customer experiences to a new level include: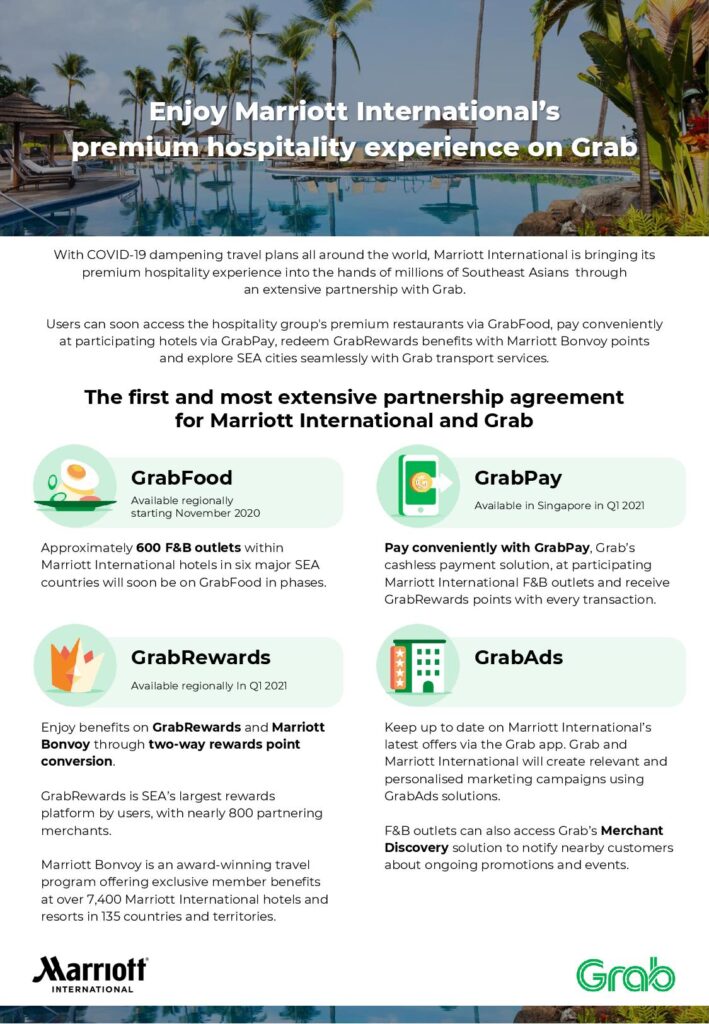 Both companies will also launch more loyalty initiatives in the coming months, including dining rewards at Marriott's F&B outlets. The strategic partnership will begin in Singapore in November 2020, with Marriott International and Grab to roll out more products and services across Southeast Asia in multiple phases.