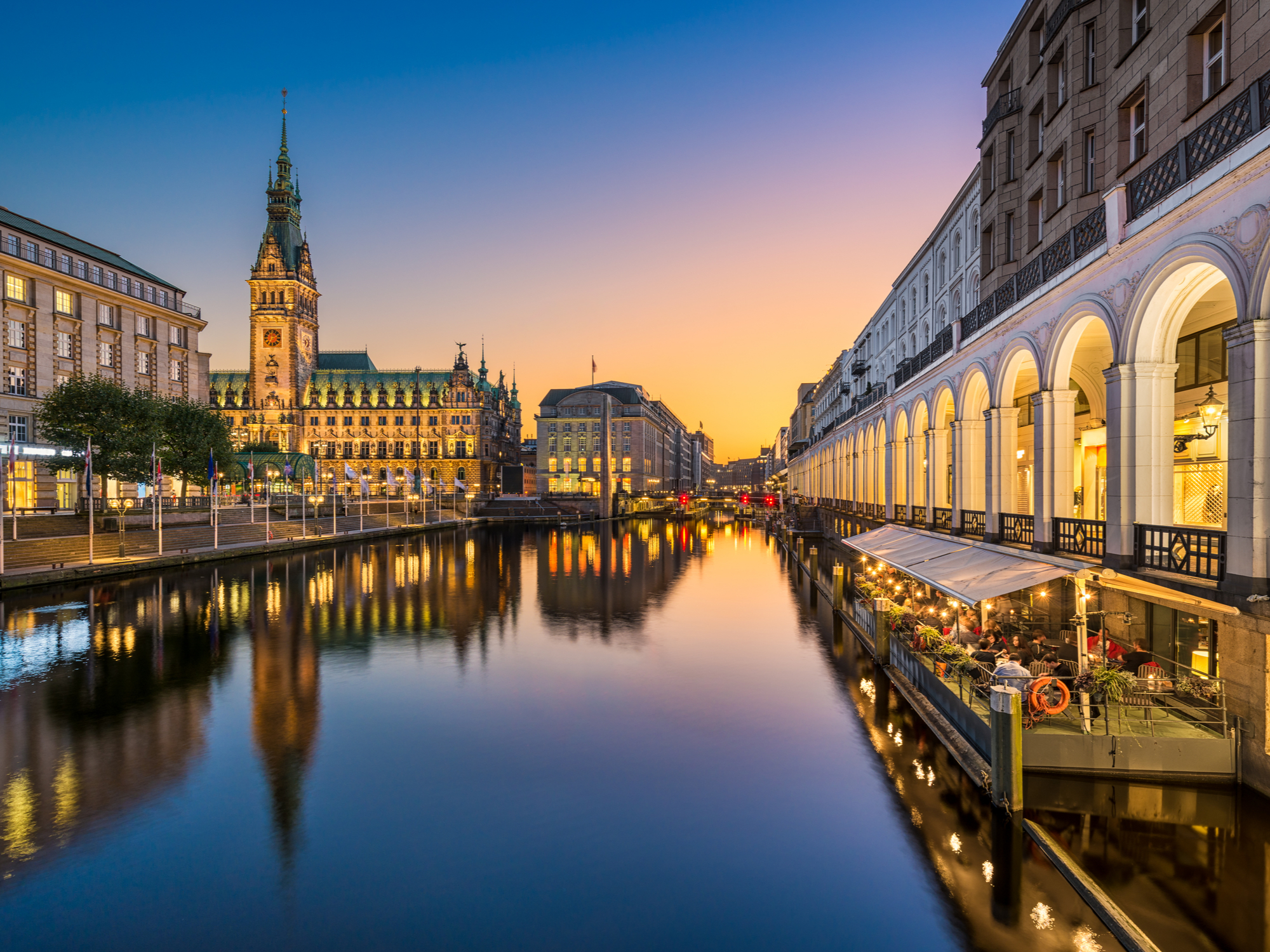 Baufi24, the German mortgage lending platform, has investigated the top cities across Germany for millennials and young families from abroad. With Brexit fast approaching, many ambitious UK citizens are looking to jump across the pond to secure a stable future, the survey suggests.
While relocating isn't without its challenges, the results from this study reveal Hamburg –  a city that merges old with new, industrial with digital, and work with play – as an exciting alternative for young professionals looking to escape the slog of the British capital.
The study analysed 27 factors across seven categories: Work, Family, Studying, Gastronomy and Nightlife, Culture, Sport, and Connectivity to reveal Hamburg as one of the top cities in Germany for expats. Roughly half the size of London (755 sq km, compared to 1,572 sq km), Hamburg's population is five times smaller (1.8 million compared to 9 million), which offers the breathing space and life-quality so many Londoners crave.
"With excellent job opportunities and plenty of amenities, Hamburg is an attractive alternative to London. Crowned 'The Most British City Outside Britain', Hamburg's annual 'British Flair' event includes British-style fairs, classic car shows, and even an Open Air Proms Concert, helping ex-pats feel right at home. This study aims to give a breakdown of each district in Hamburg to help newcomers decide which area would be best suited for their new life(style)" says Tomas Peeters, CEO of Baufi24 group.
Hamburg is composed of seven districts, each with their own amenities, entertainment, and flair. The following data table reveals a sample of what each district has to offer. With just seven districts compared to London's 33, navigating Hamburg is easier than one might expect. The districts of Hamburg-Mitte and Altona are ideal for students and young people, with 124 nightclubs and 56 theatres; while Wandsbek boasts plenty of schools and nurseries for young families. For green space and cheap real-estate prices, head south of the Elbe River to Harburg, which offers a pleasant mix of urban structures and sprawling heathland.