HNA considers selling Radisson Group to repay $100B debt
While hotel giants Marriott and AccorHotels are on a shopping spree of hospitality acquisitons, Chinese conglomerate HNA Group is reportedly considering to sell Radisson Hotel Group to pay its debt.
HNA has been aggressively selling assets recently due to immense pressure from the Chinese government to pay the money it borrowed for its investments. Multiple reports have cited unnamed sources familiar with the matter, claiming that HNA has been gauging the interest of its rival hotel chains and other potential buyers to take Radisson off its hands.
As of now, there is no guarantee that the talks will lead to a sale. There has been no confirmation of a deal from representatives of HNA and Radisson Hotel Group, either.
$100 billion debt
HNA incurred a huge debt during a multi-year buying spree. The group used borrowed money to expand its portfolio, especially in 2016 when it acquired Hilton shares and Carlson Hotels (now Radisson Hotel Group).
The Chinese conglomerate has to take control of its spending after it accrued USD 40 billion debt in over two years. According to company disclosures, HNA Group had almost USD 100 billion total debt outstanding, with a large chunk of that due this year. Moreover, the company also faces liquidity pressures prompting the sale of more assets, including smaller businesses.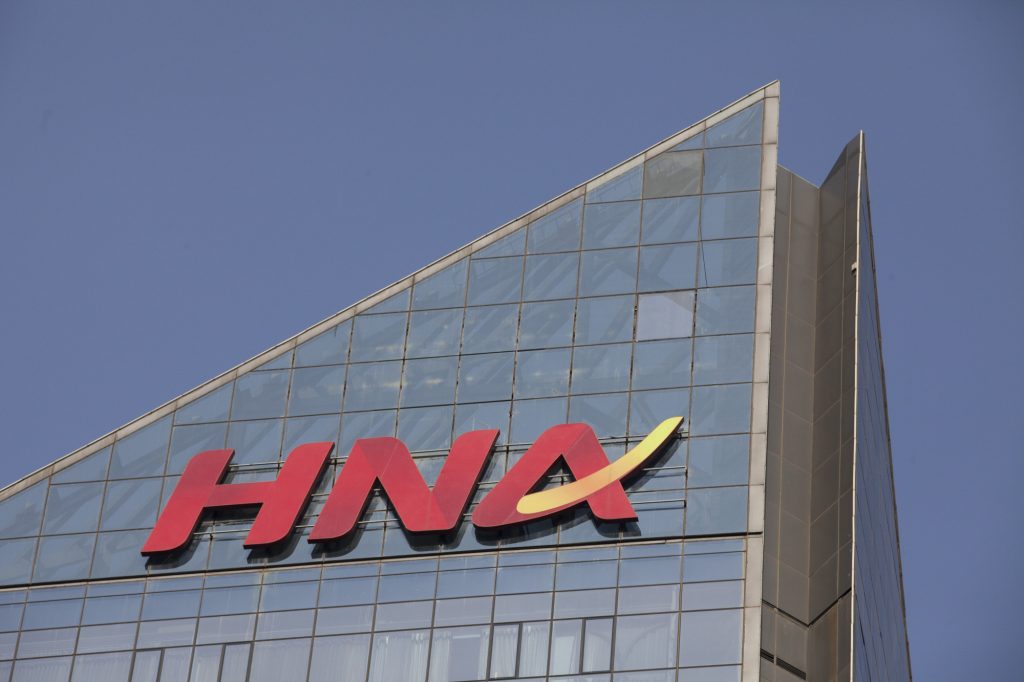 In order to speed up the process of knowing which investment to sell, HNA allegedly set up a task force that will compile a list of investments that generate less than 2 billion yuan (USD 317 million) in annual revenue.
Wall Street Journal unearthed a document claiming that the task force, led by HNA chief executive Adam Tan, "seeks to speed up disposals of businesses that either produce less than 1 billion yuan in annual revenue, generate between 1 billion and 2 billion yuan in sales but are loss-making, or generate a return on equity lower than 3%."
$2B profit from Hilton
For the past six months, HNA has sold or reached deals to sell more than USD 10bn worth of investments, many of which it acquired in just the past two years. HNA sold the Minneapolis office tower sold for USD 320m to Samsung Group as well as stakes in Deutsche Bank AG and Hilton Worldwide Holdings Inc.
The early exit from the Hilton hotel chain proved to be highly profitable for the Chinese hospitality group. The conglomerate reportedly made USD 2bn in profits from its USD 6.5bn investment. That means over 60% returns for HNA, based on the USD 3bn in equity it put down. The company borrowed USD 3.5bn from banks to help finance the deal.
HNA had agreed not to sell any shares in Hilton Worldwide for two years. However, its decision to exit its investment early was due to liquidity challenges and pressure from the government to sell some of its overseas real-estate investments. HNA also had to pay interest on the money it borrowed to finance the stake, but it claimed that the shares it held paid dividends that helped cover that cost.
Radisson: business as usual
Undeterred by the rumours of having a new parent company, it is business as usual for the Radisson Hotel Group.
"While it has been widely reported that HNA has recently been exploring the sale of some of its assets, we are in a very strong place with our business and remain committed to our go-forward strategy," John Kidd, chief executive of Radisson's operations in the Americas and Asia Pacific, said in a statement.
"Any additional questions about a potential sale would need to be answered by HNA," he said.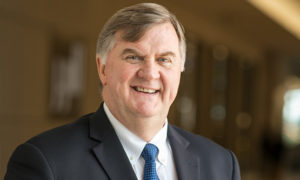 HNA have high hopes with Radisson targeting the middle class across the world. It recently unveiled the recently refurbished Radisson Blu hotel in Antwerp with total investment reaching over €9m (USD 10.5m).
After its rebranding from being Carlson Hotels to Radisson Hotel Group earlier this year, the hotel group continues to grow.
The chain operates or has under development more than 1,400 hotels around the world under eight brands, including Radisson, Park Plaza and Country Inn & Suites, according to its website.
It also owns a controlling stake in Radisson Hospitality AB, the Brussels-based operator of hotels in Europe, the Middle East and Africa with a market value of about USD 541m.