HNA Group to sell 26% stake in Hilton to pay off massive debt
Hilton's largest shareholder bought $6.5bn stake from the Blackstone Group in 2016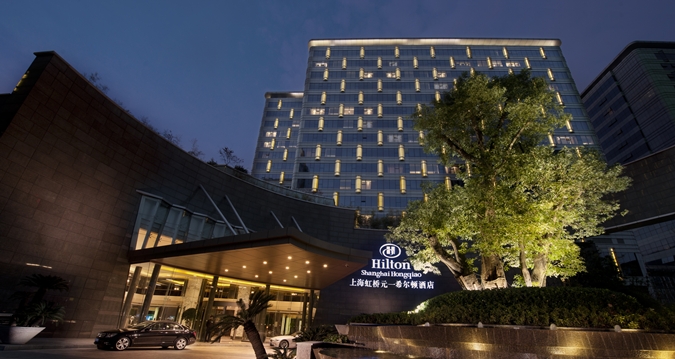 Hilton's largest shareholder, China-based HNA Group, is selling its 26% stake in the hotel chain as it succumbs to the pressure of the Chinese government to pay its huge debt.
Hilton made headlines last month when it announced that it is cutting its group bookings commission for travel partners. Now, the hotel chain is facing another challenge after its largest shareholder made an announcement that it will be selling its stakes in the company.
According to a Securities and Exchange Commission document filed on 5 April, HNA Group is planning to sell its 82.5 million shares in Hilton. Last Thursday, the trading closed at almost $79 a share. The Chinese investor is expected to turn a profit of about $2 billion.
HNA Group has a quarter stake from the hotel chain's three entities – Hilton Worldwide, Hilton Grand Vacations, Park Hotels & Resorts. HNA is seeking to sell part or all of its 26% share interest in Hilton.
In March, the group successfully sold its shares in Hilton's timeshare spin-off Hilton Grand Vacations Inc for $46.10 each. This doubled the price when it was first bought for $24.32 each.
The sale of the HNA's share in real estate investment trust, Park Hotels & Resorts, also went well. While the shares barely moved – up by 0.3% after only 359 days since they were bought. However, it yielded a return of 7.5% amounting to $1.4 billion.
HNA originally announced it would buy its stake in Hilton in October 2016, purchasing a total of $6.5 billion in shares from the Blackstone Group.
The gift that keeps on giving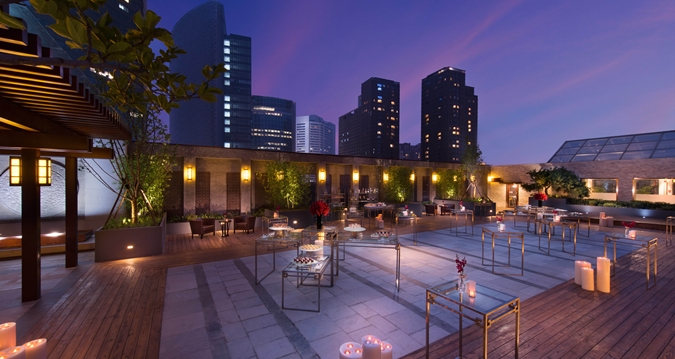 As HNA looks to pay off its massive debt acquired from multibillion-dollar buying spree from the past years, it seems that property is the answer.
In February, HNA sold two parcels of land on the site of the former Hong Kong airport for HK$16 billion ($2 billion) and the firm profited 10% after just a year. In March, the group sold its fourth plot in the same site and it gained 15%.
"There's not a whole heck of a lot that I can do about it."
The rumours of this sale began swirling earlier this year. Hilton Worldwide addressed the issue in March with CEO Christoper Nassetta saying in an interview, "It's been a question that we've had from lots of investors. It will eventually resolve itself, and in the interim it does create a little bit of uncertainty, and there's not a whole heck of a lot that I can do about it."
Hilton's Securities and Exchange Commission filing, detailing HNA's intent to sell its shares, noted that the share sales would be carried in one or more public stock offerings. The timing of the sale depends on market conditions but analysts seem positive on the turnout of the sale.
Apart from Hilton, HNA Group has other investments in different global travel and hospitality companies such as Carlson Hotels, Red Lion Hotels, NH Hotels, and Hainan Airlines.
Chinese loosening foothold in US lodging sector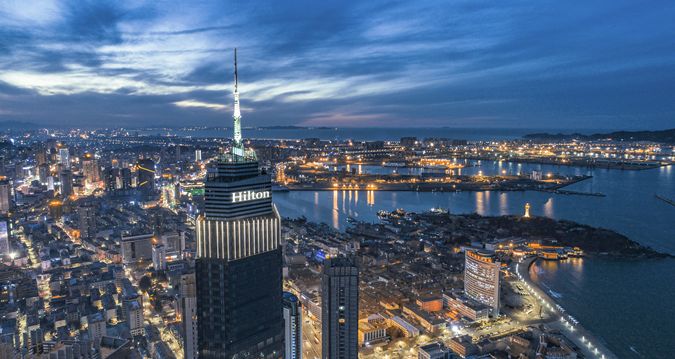 Chinese firms are loosening their foothold in the lodging sector under the pressure from the Chinese government: in February, the government said it would take control of Anbang Insurance Group, owner of the Waldorf Astoria New York, for one year after the company's ex-chairman committed "economic crimes".
The Chinese government is also in talks to sell all or part of the Strategic Hotels portfolio Anbang acquired from Blackstone in 2016. The portfolio includes InterContinental Miami, New York's JW Marriott Essex House, and San Francisco's Westin St. Francis.
Dalian Wanda Group, on the other hand, acquired an 8-acre property beside Beverly Hilton for about $420 million in 2014. It was reported that the Chinese firm is looking to sell that property, despite the original the group's original intention to build a $1.2 billion hotel-condominium complex on the site.
Chinese investment firms operating in hospitality and travel industries have gained tremendous momentum in the past few years, and conglomerates like HNA and Anbang made huge investments in various global companies. However, these two companies also received tremendous pressure from the Chinese government in recent months to pay off their massive debts.
According to analysts, other Chinese corporations may express interest in the sale of HNA's shares in Hilton. However, it is certain that this move from HNA will have a ripple effect across the sector