'I look at it like Fedex' says GolfAsian MD, Mark Siegel
Contributors are not employed, compensated or governed by TD, opinions and statements are from the contributor directly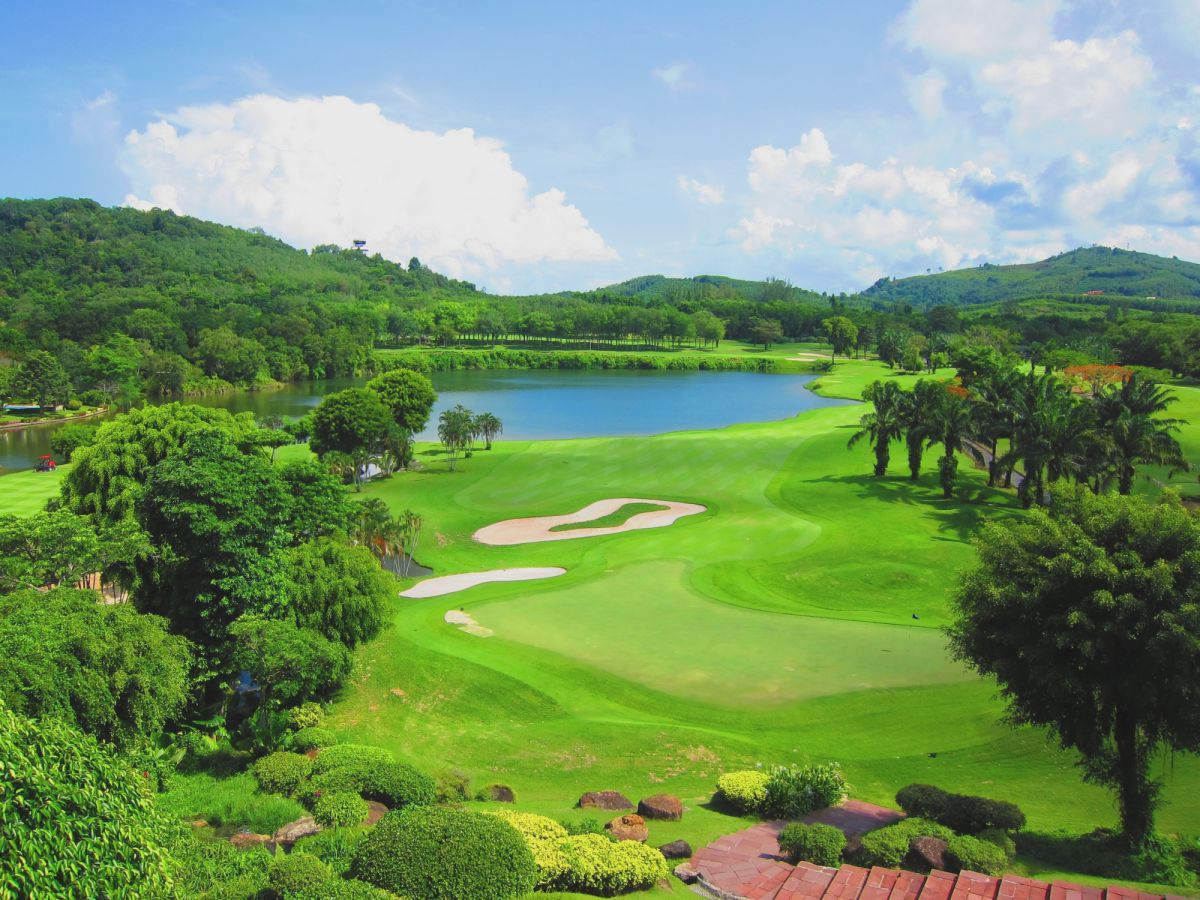 With its ubiquitous presence on television, broadcasting an extensive schedule of national and international competitions, non-players might think the 'Game of Kings' has never been healthier, but in traditional centres of the game, such as Europe and the United States, golf has been in decline for the last 10 years.
However, though there may be more golf courses closing than opening in the West, Asia is a different matter. Its novelty as a relatively new sport and the perception of golf as a status symbol for the middle classes, golf has grown from strength to strength. And the scene is able to draw players, keen to test their mettle against on the exacting championship level courses strewn around APAC, from all over the world,
One company taking advantage of the continuing popularity of golf in Asia is Thailand's GolfAsian. To find out more about how the company has grown, I spoke to the man at the helm, managing director, Mark Siegel. In the first part of our interview, we look at how he the quietly spoken American took lowly golf publishers and turned GolfAsian into a respected and successful business it is today.
Time for tee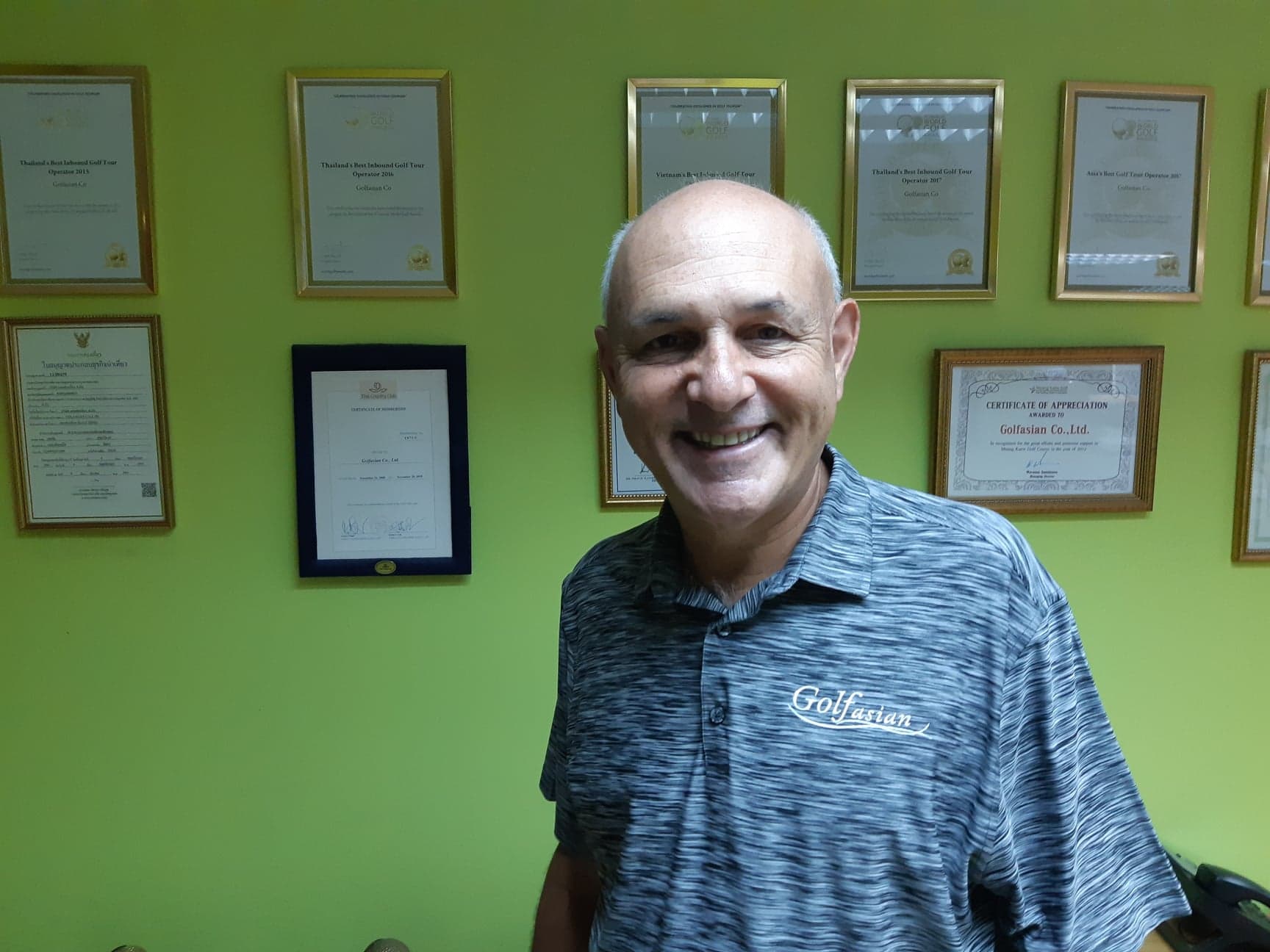 After completing his education as an engineer in the United States, Siegel, explained how he struck out on a career in computer chip manufacturing, but after being sent to Asia in the late 80's a slow but steady love for the game began to take hold. "Some of my colleagues and clients played golf, so I tried playing too.
I only played two or three times per year, when the opportunity arose. It wasn't a main passion or interest of mine, although it was something I wanted to do, I just never really had the time or money to do it. Then when I was 45, about 15 years ago, the company I was working for was downsizing. So I laid myself off and moved to Thailand. That's when I really started to pick up golf."
"With no work, I thought improving my golf was a good way to spend my time"
With more time on his hands than he knew what to do with, the newly ensconced expat's thoughts soon turned to golf, "Before moving, I only played golf a couple of times a year, so I was not very good at it. But I wanted to get better. So when I suddenly found myself with no work, I thought improving my golf was a good way to spend my time.
It was on the local links that a chance meeting kicked off the sequence of events which eventually led to Siegel taking the reins of a burgeoning golf tour operator. "I started to take lessons and played with some of the golf groups around Bangkok where I became friends with a professional golfer from Scotland. We played together almost every day for about six months. Then one day, he came to me and asked if I wanted to buy GolfAsian."
Glamorous?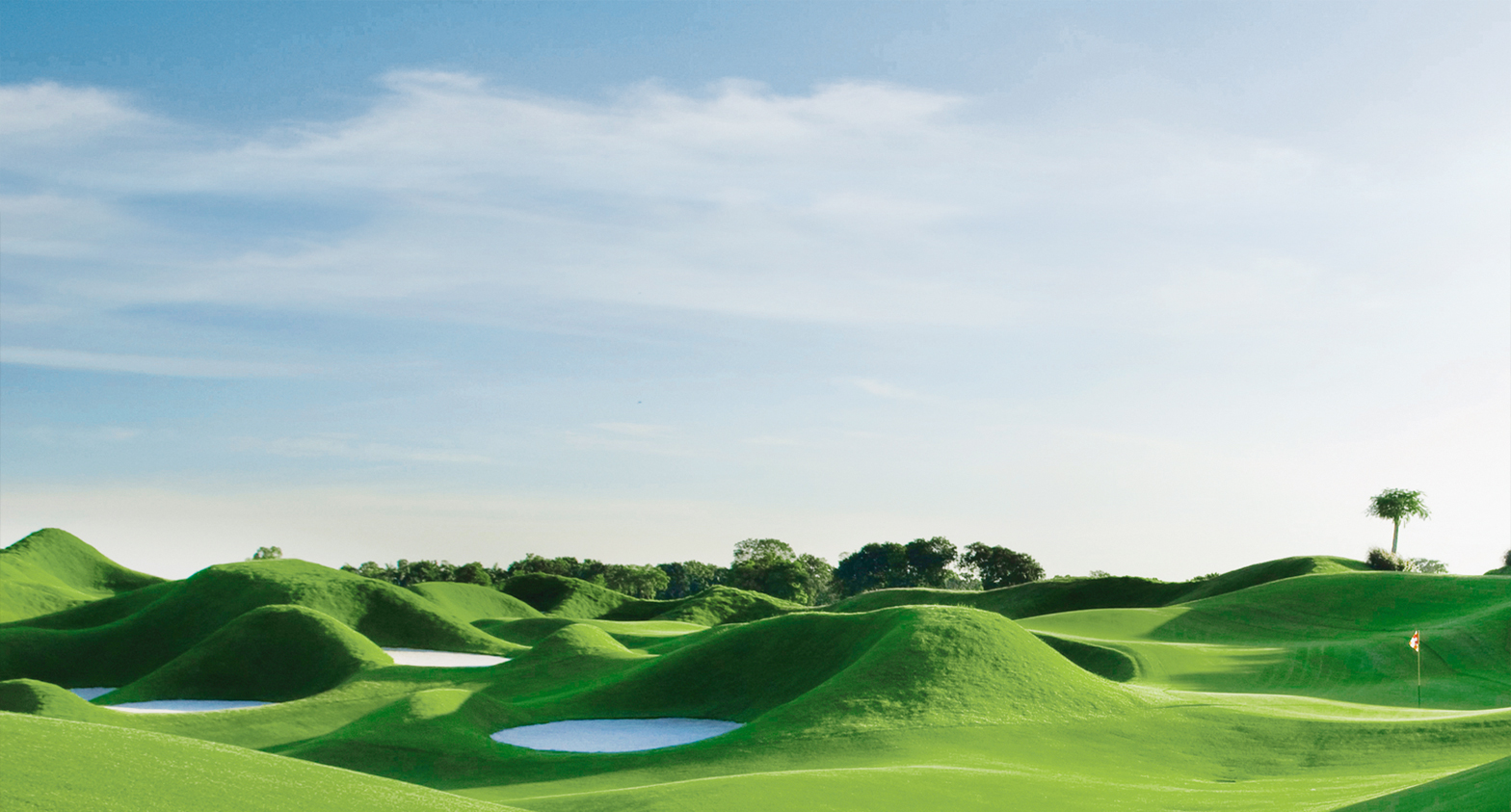 Back then, GolfAsian was a very different set up to the modern operation of 2019, with very different M.O. However, once Siegel came on board things soon began to change. "GolfAsian was focused on publishing books about golf, but there was an idea to develop it into a company that offered golf lessons to tourists.
I basically funded the company and after two months, he [the Scottish golf pro] decided he didn't like it and went back to teaching golf. I suddenly found myself with a travel company that I really had no background, interest or desire for.  But I did like golf and wanted to play often. So I decided to invest my time in the company, thinking I would just work for two years to get my investment back.
"People might think the golf travel business is glamorous but I look at it like…FedEx"
Since then, the company just kept growing and never slowed down. Now I have been running GolfAsian for 12 years.
Opening up about his strategy for developing the company, the former engineer with no background in the travel industry, his pragmatic take on how to build the company.  "People might think the golf travel business is glamorous but I look at it like a logistics company, such as FedEx or DHL. We're just moving people to places – places that happen to be golf courses.
It is this simple approach that reserved entrepreneur attributes to the GolfAsian's success, "I set up the company with a lot of infrastructure and redundancies [back-up transport] so that no matter what happens, we can always deliver the client to the golf course at the precise time, location and with the right number of people.
Elaborating on his way of doing things Siegel's eyes develop a twinkle of satisfaction at a job well done. "Some of these things you wouldn't usually associate with a golf business because the golfing day usually ends at 6pm. But, just like FedEx, we need to be able to track the customer's booking and know where they are on the grounds, what happened during their stay and where they are going next, so that we can respond and adjust appropriately.
We are very different from most companies in the travel business, as they tend to outsource everything. We prefer to work in-house and do the job ourselves so we can control the quality.
A very specific niche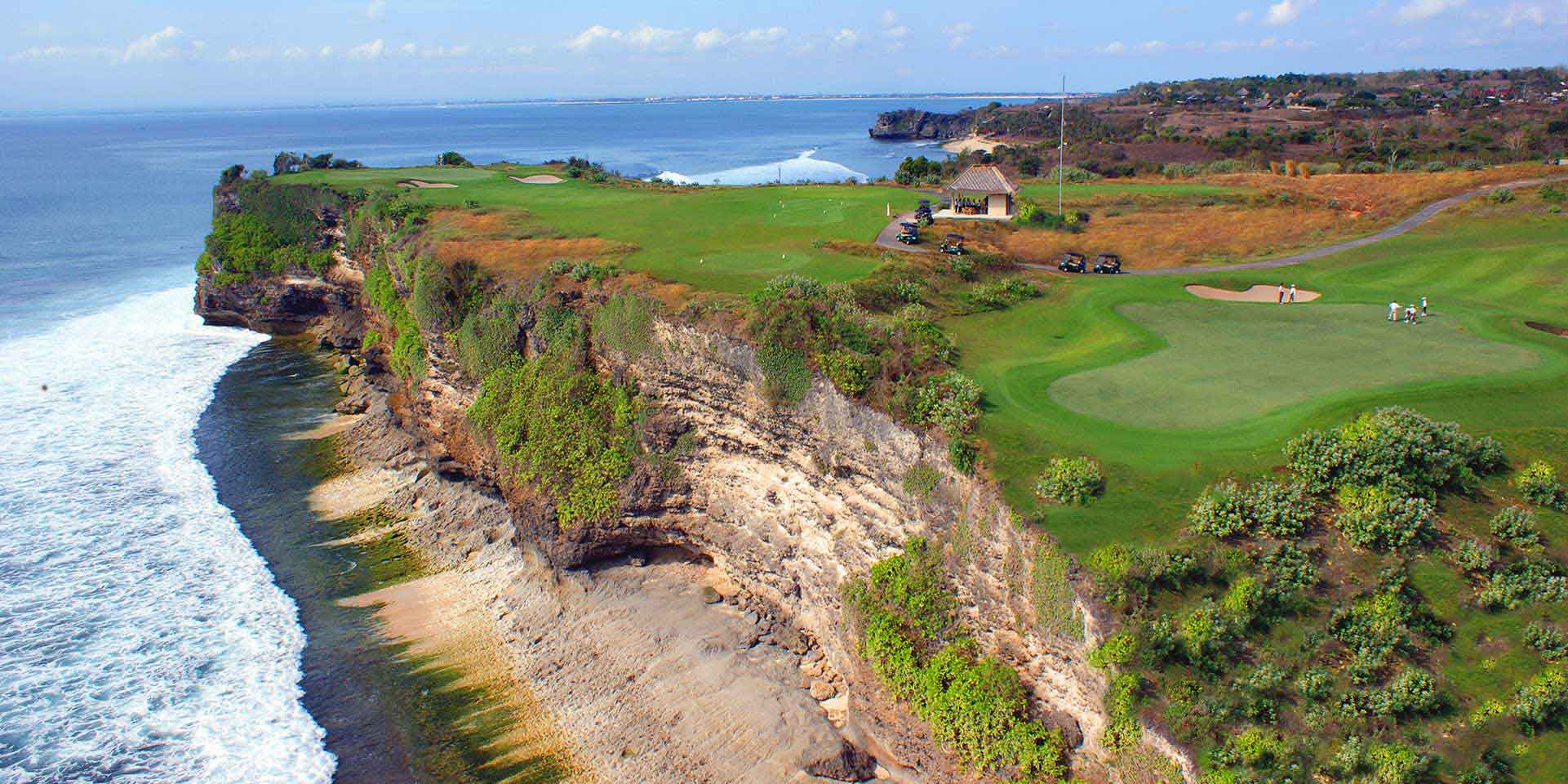 With an extensive infrastructure of vans, operation control, routing schedules, dispatching, software, emergency call lines, and even a 24-hour service centre in place providing the necessary hardware and support for the logistics of the day-to-day business of GolfAsian, I wondered how difficult it was to find suitable locations.
"Most of the time, we will go to all the golf courses in a destination and select the top five or six that we want to work with.  We channel our guests to the best golf courses in the area, so they know they are going to have a good experience. This also sets us apart from other travel companies, which tend to sell everything to everyone.
We focus on high-end golf courses where we are sure of the quality of the experience. These are usually the more expensive courses. So we cater to the golf market, but the high-end sector of the golf market, which is a very specific niche.
Our guests usually travel a long distance to come to Asia so it is worth their while to pay a few extra dollars to play at a good golf course, rather than splurging on the airfare only to play at a cheap golf course. "
Number one challenge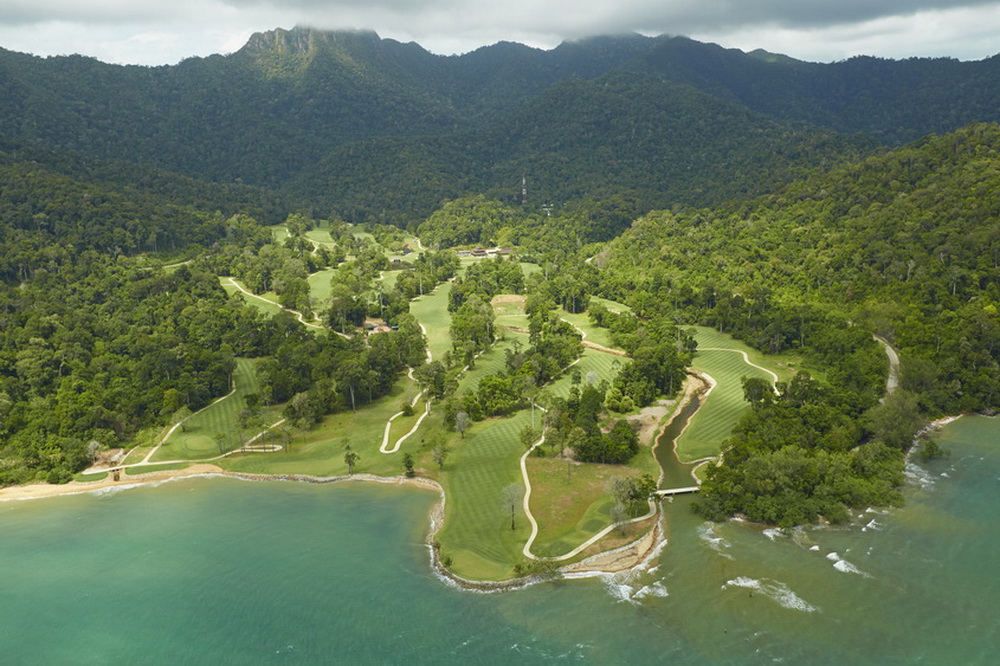 The GolfAsian office is dotted with objet d'art, memorabilia and awards dedicated to the sport, not to mention crammed with staff wearing golf shirts. The company does not hunt out keen golfers to populate fill out its team but it does create them, as Siegel points out when asked about his recruitment policy.
"No, it wasn't always this way. About half the people picked up golf after they joined the company. Playing golf is not a requirement to work here, although it helps as you will be able to understand the needs of the customers better."
Once we opened the recruitment can of worms Siegel picks up the pace and highlighted some interesting developments, "HR is our number one challenge. We are always on the lookout for talent because our business growth depends on it. It is not always easy to find the right people and we believe in developing our staff.
Different strokes
"We started allowing everyone to work from home one day a week"
We often hire new graduates or look for employees from other industries who may be able to adapt their skills to our company. For example, we have several former tour guides who have a good service mindset and we are able to train them in our company values and processes quite well. We also work with professional golfers and teach them about the travel industry.
We are also moving towards a more virtual workforce. A year ago, we started allowing everyone to work from home one day a week. At first, people were reluctant. They felt they needed to come in and punch a clock. But now we find that day is the most productive day of the week.
People can actually get more done because there is no commute time and they have fewer distractions. They are also able to schedule work around other factors in their lives, perhaps starting the day a little earlier and taking longer breaks during the day.
In part two of the interview, next week, Mark Siegel gets into the nitty-gritty of golf travel trends, his favourite courses and the future of GolfAsian.