ITA Airways Will Return To Use The Alitalia Brand: Wonder Why?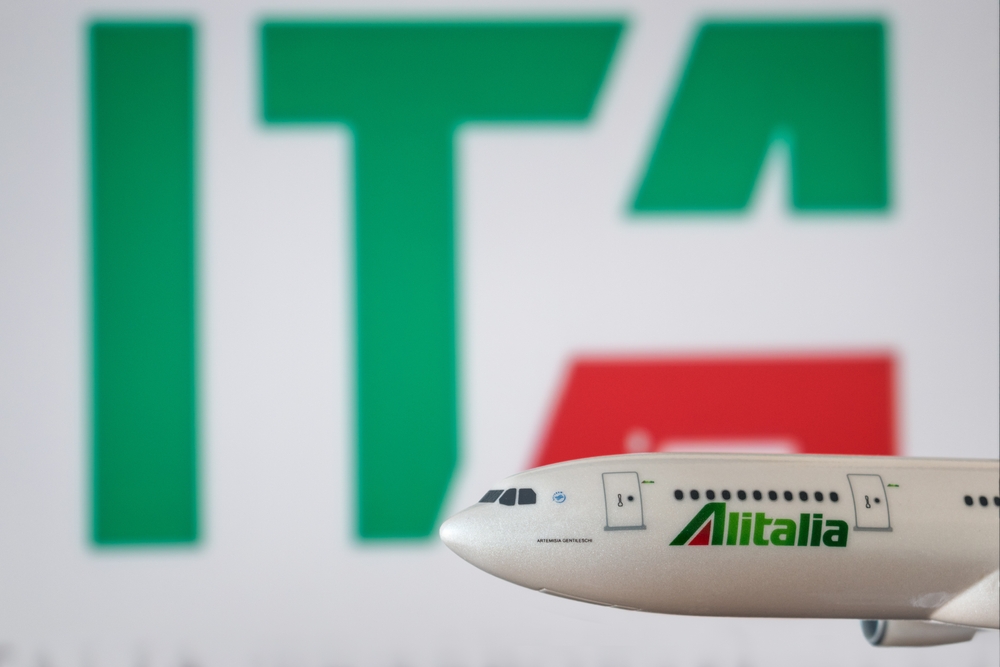 ITA Airways recently announced that it aims to reintroduce the Alitalia brand in its operations beginning in March of this year. In this context, Alfredo Altavilla, president of ITA Airways, confirmed it to the Italian Parliament's Transport Commission during a hearing.
According to the Italian newspaper Il Corriere Della Sera, Altavilla told the parliament transport inquiry that "as in other European airlines that have more than one brand under the same group," ITA aims to reincorporate Alitalia, though there are no reports of a low-cost division using the brand or that the ITA model will change to LCC, leaving the legacy operation to the traditional brand name. However, it is unclear if it will be utilized for long-distance operations or domestic or intra-European flights.
It is important to remember that seeing the Alitalia brand fly in European skies would be a setback for the European Union's competition defence authority, as it only a year ago ordered the dissolution of the old company and the formation of a new company as a necessary condition for allowing contributions from the Italian state.
Altavilla now claims that "we always had the goal of using the name to integrate it into the commercial offer" after months of claiming that ITA paid 90 million euros "to preserve the brand" and prevent a competitor from buying it. The re-incorporation of the brand may be related to making ITA more appealing to secure an agreement with one of Europe's most prominent companies before the self-imposed deadline of June 30, 2022.
The process of soliciting bids for this critical alliance will formally begin in February, when the data room will be opened, allowing interested parties to learn in-depth about the company's results throughout this period of operation. The following numerals are missing: 170 million in losses – "anticipated," according to Altavilla – and a confusing picture as Omicron continues on the horizon.
"An alliance is required for ITA Airways to remain in the market, but it cannot be a facade based on fake commercial agreements: it must be proven in a capital position," Altavilla explained. On the other hand, ITA is abandoning the strategic hub of Milan Malpensa to focus on what it can do: operate in Rome. An alliance could provide enough traction to reclaim it before other players exploit the weakness and consolidate in northern Italy.
Regarding Milan Malpensa, the airline CEO Fabio Lazzerini stated that he was "aware" of the airport's importance and confirmed the launch of the Malpensa-JFK flight for the summer season, but that "the size of ITA is linked to the size of the market, which pushes us to focus on the Rome Fiumicino hub so as not to waste energy."