IWTA speaks with Celia Lao, GM Greater China Air Asia Digital
Guest Writers are not employed, compensated or governed by TD, opinions and statements are from the specific writer directly

We are delighted to introduce you to Celia Lao, GM Greater China Air Asia Digital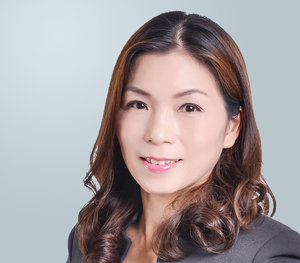 Since graduating from the University of Macau with a BBA (Hons) in International Marketing, Celia has immersed herself in the aviation industry, beginning in 2003 when she took on the role as Head of Marketing for Macau International Airport.
Today she is GM Greater China Air Asia Digital, and plays an integral part in the transformation of the company into a lifestyle brand.
Handling Challenges
When Celia started working with Air Asia in 2004, the concept of low-cost carriers was a very new one, and didn't exist in China.  She had to do her homework, and be extremely well prepared to present the case to senior regulators and authorities who had little prior knowledge of the concept.
She acknowledges that she had to be much better prepared than any male counterparts, when walking, as a young woman, into a meeting with senior officials who were all male.  Being well prepared, if not over prepared, is key.
Role Models
Celia's parents set her a great example, giving her boundaries within which to explore her passion, whilst at the same time teaching her focus and discipline. She learned dance from an early age, which helped teach discipline, focus, and teamwork.   It is these values that carry her through her demanding lifestyle today.
Career Success Tips
Never say no to anything.  Take on every challenge and assignment you are given, and see it as an opportunity to learn.  Learn as much as you can from everyone around you.  Celia was fortunate to have great mentors, who gave her both opportunities and constructive feedback, but she had to seek them out and be willing to put in extra effort to learn whatever they were able to teach.
Balancing Family & Career
Celia rejected the concept that a woman cannot have a successful, demanding career AND a family, and set about learning how to be a mother with the same demonstration of discipline and desire to learn as she applied to her career.
She believes that knowledge and preparation take away the guesswork, and help you to approach the different roles with a certain degree of confidence and awareness.
Planning her time and working to a schedule helps her make the most of family time, allows time during the week for self-care and exercise with regular yoga practise, and ensures that all areas of her life are well managed.
Future Plans
Continue to work with Air Asia, developing the region's cargo business , continuing the drive for digital transformation, with a focus on building, and coaching her team, and mentoring the next generation in travel and aviation.
Advice for next generation
Be confident & follow your dreams and instincts.  Don't question yourself too much – follow your dreams. As a woman, you still have to work twice as hard to get into a male-dominated industry, although it is easier now than back in the early 2000's.  Be confident in your knowledge, and prepare well.
Listen to this Interview on your favourite RSS Platform

If you know of any female leaders or up and coming superstars in the Travel and Hospitality industry you would like to nominate, please visit our page and complete a nomination form!