Journey Beyond Cruise Sydney is the new must-do dining experience on Sydney Harbour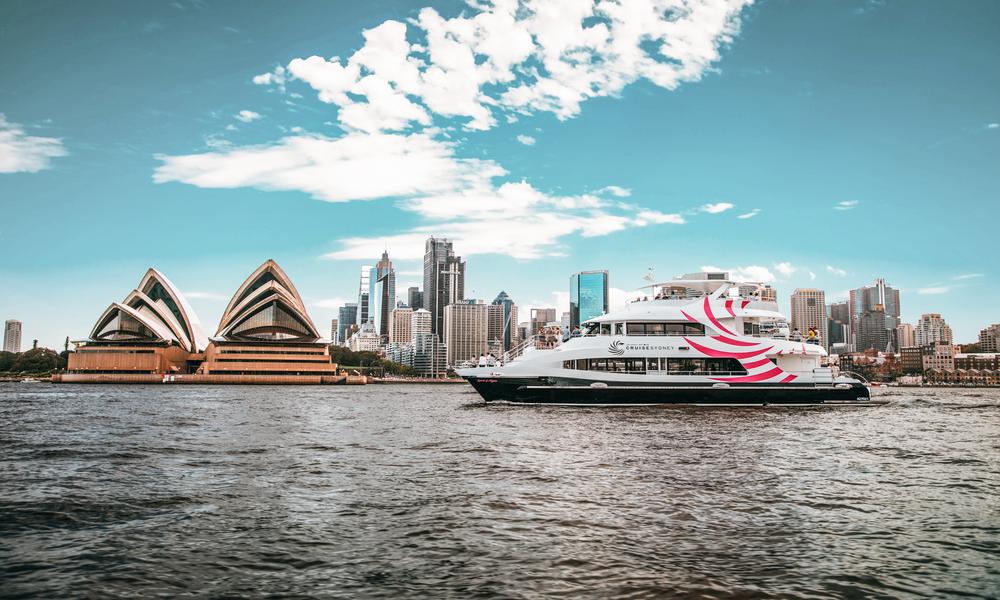 Journey Beyond Cruise Sydney is ready to welcome back international travel and showcase the iconic Sydney Harbour.
Launched in February 2020, Australia's leading tour operator Journey Beyond offers an all-inclusive cruise on Sydney harbour aboard a spacious luxury cruiser, providing an unforgettable experience from the moment guests step on board.
Here are some of the reasons why you should hop on a Journey Beyond Cruise Sydney:
360-degree view of Sydney Harbour
Journey Beyond Cruise Sydney offers the very best views of the world-famous Sydney Harbour. The experience begins by cruising under the Sydney Harbour Bridge and past the Sydney Opera House – two of Australia's most iconic attractions. Also passing by Taronga Zoo, Kirribilli House (home of the Prime Minister), Luna Park and more before returning to Darling Harbour, with plenty of photo opportunities along the way.

All-inclusive culinary experience
Aboard Journey Beyond's 'Spirit of Migloo', you can feast on delectable cuisine while feasting your eyes on the unparalleled Sydney Harbour views. Savour a selection of seasonal and regionally-sourced food and fine wines. The lunch cruise offers a two-course menu, and the dinner cruise offers a three-course menu, both featuring a multi-course, chef-designed menu sharing the very best of New South Wales ingredients and showcasing the multicultural influences on the Sydney dining scene. To accompany your foodie experience while admiring the views, Journey Beyond has carefully selected some of New South Wales' best beers and fine wines to enjoy, making your Sydney Harbour experience a delight for all the senses.
Escape the crowds
Spacious with a modern design, the luxury cruiser seats just 90 people and still boasts plenty of room to relax and take in one of the world's most popular destinations. With expansive top, fore and after decks, guests will have uninterrupted indoor and outdoor 360-degree views of the iconic Sydney Harbour Bridge, Sydney Opera House and Luna Park.

Tasting plates, fine wines & skylines 
For those wanting to enjoy a more relaxed afternoon from the sundeck, Journey Beyond has introduced a 'Sydney Sundeck Cruise'. With chilled drinks and fresh platters, guests can enjoy the sunshine and sea breeze from one of the comfortable outdoor deck areas aboard 'Spirit of Migloo'. This is a great alternative to the all-inclusive lunch and dinner cruises. The Sydney Sundeck Cruise includes a drink on arrival and a delicious regional tasting platter for guests to enjoy.

Private charters
Journey Beyond offer private charters and events for groups who want to Cruise Sydney in style, whether it be a special occasion with family and friends, or corporate events Journey Beyond can accommodate all groups – large or small. Their experienced events team work closely with clients to create bespoke cruises to suit the most discerning clients. The Spirit of Migloo is available for exclusive charter for up to 130 guests. Alternatively, guests can hire either the main deck or the upper deck and join a scheduled cruise with your own private fully equipped deck level.
Sydney Harbour is truly one of the most iconic and spectacular sights in the world, rediscover the very best of it, all while indulging in the finest food and wines onboard the Spirit of Migloo with Journey Beyond Cruise Sydney this year.