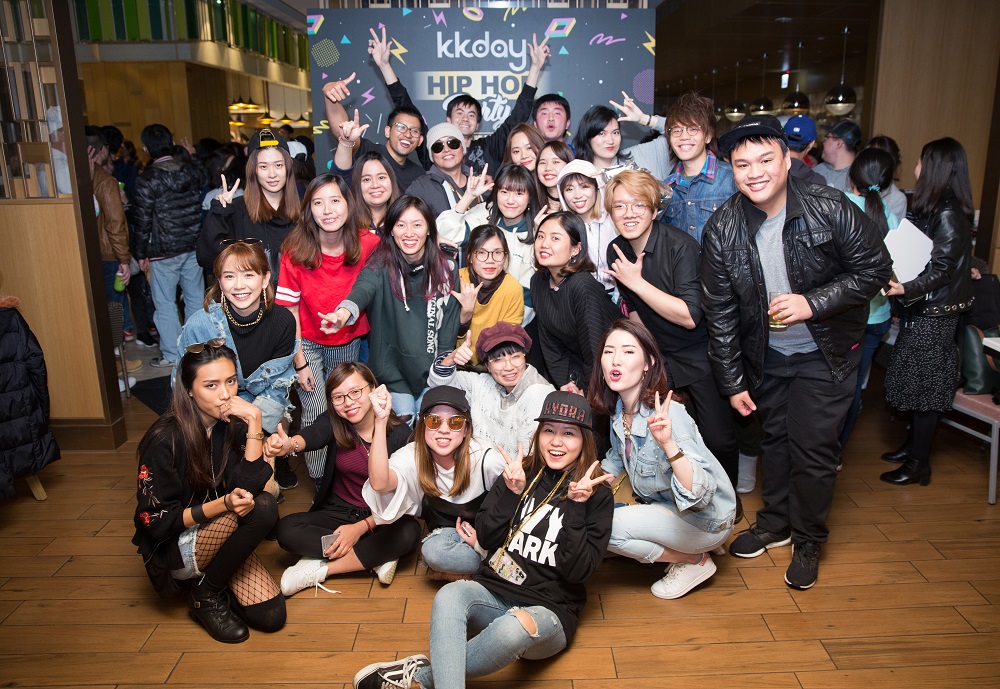 If there is Booking.com for hotels and Skyscanner for flights, there is KKday for tours and activities. KKday avoids "one-size-fits-all" tours and targets younger travellers.
Joining a conventional tour group offered by travel agencies often results in unfulfilling travel experiences for they are hardly creative. KKday offers a platform that enables travellers to create their own itineraries and unique experiences.
The Taiwan-based travel company is touted as the largest in Asia that features a vast collection of "highly curated experiences" for holiday-goers looking for activities that fit their taste – from skyhigh camping in Taipei 101 to learning ikebana in Tokyo.
By millennials for millennials
The company was founded by Ming Ming Chen in 2015 targeting the younger generation of travellers. Chen reportedly saw an important trend in how young people travel. Back then, budget airlines were becoming more popular and booking platforms were offering accommodations at low prices. Until now, it seems that there is no sign of it slowing down.
"He saw opportunity in tapping on the younger generation of travellers, so he became the first to group up younger people to start up KKday to plan activities," KKday's chief marketing officer Yuki Huang said in an interview.
There is no-one who knows the millennials best than fellow millennials themselves. According to KKday's country manager for Singapore Idea Chen, most of the staff of the company are in their 20s.
I got a chance to visit KKday's office in Singapore and just like many start-ups, they conduct most of their operations in a co-working space smack in the middle of Chinatown. I saw one pair playing table tennis in one corner, while some people are busy with their laptops on the other.
With such emphasis on the growing number of millennials, 80% of KKday's over 1.5 million registered members are below the age of 40.
One of the greatest features of KKday is allowing the guests to choose their activities and plan their travel. Survey reveals that 70% of users want immersive experiences that are interactive and hands-on and 60% would rather spend money on experiences than material things.
With the needs of millennials in mind, KKday ensures that its platform is user-friendly. It also makes use of social media to promote unique experiences.
Partnership with Alibaba and China expansion
Earlier this month, KKday announced an investment from the Alibaba Entrepreneurs Fund. KKday collaborated with Alibaba by launching a flagship store under Fliggy, Alibaba Group's travel portal.
"A great way for us to enter the Chinese market"
"We feel this deal will drive many potential collaborations – Fliggy is a great way for us to enter the Chinese market. Alipay's universality will help us reach customers in China, and within Southeast Asia," Ming Chen said.
Just like many travel companies, China is an important market for KKday for its record-breaking number of outbound travellers. As a start-up aiming at being a global enterprise, KKday also acknowledges the importance of the Chinese market.
"Alibaba's vision for globalization aligns with our effort in global expansion, and we believe with the e-commerce giant Alibaba's technology as a tool, KKday can streamline the travel experience and make it more enjoyable," Idea Chen said.
The Alibaba Entrepreneurs Fund selects promising young companies with innovative business and technology and provides them with strategic support from Alibaba's ecosystem of e-commerce and financial services. The continuous effort of KKday in global expansion aligns with Alibaba's vision for globalisation and providing better services to overseas customers.
There is really no stopping KKday's growth. Prior to its partnership with Alibaba, the company paired with Japanese travel firm H.I.S. that resulted in raising USD 1.5 million.
Future plans
It seems that China is just one of the markets that KKday wants to tick off. The company has gone through a considerable amount of growth since launching its website in January 2015. From an initial number of 20 employees, the company has amassed more than 280 staff by 2018.
"In fact, as the largest travel e-commerce platform in Asia, KKday is currently hosting over 10,000 experiences from over 80 countries and 500 cities. Our platform is multilingual, which supports both traditional and simplified Chinese, English, Japanese, Korean, and other languages with more on the way. And we have already set up 11 offices worldwide," Idea Chen said.
The platform boasts 1.5 million users worldwide. KKday reportedly receives over 4 million unique visitors each month and serves hundreds of thousands members. There is no way but up and KKday has plans to expand operations on a global scale.
"We spare no effort in improving our tech and services"
"As we mentioned earlier, KKday aims for a global market, so we do have plans to expand to the US and Europe, and we are also targeting Australia and New Zealand. Our goal is to be accessible and help all types of travellers from all over the world find and experience new things," Idea Chen said in our interview.
"KKday has the vision to help travellers from all over the world to explore more and experience better. To achieve this goal, we spare no effort in improving our tech and services, expanding the variety of products on our platform, and reaching out to more travellers. Adhering to the above, our goals, for now, are to gain more users globally and raise brand awareness. Also, we would like to learn from the experiences of Alibaba, given that it has such advanced technology in digital payments and e-commerce," Idea added.