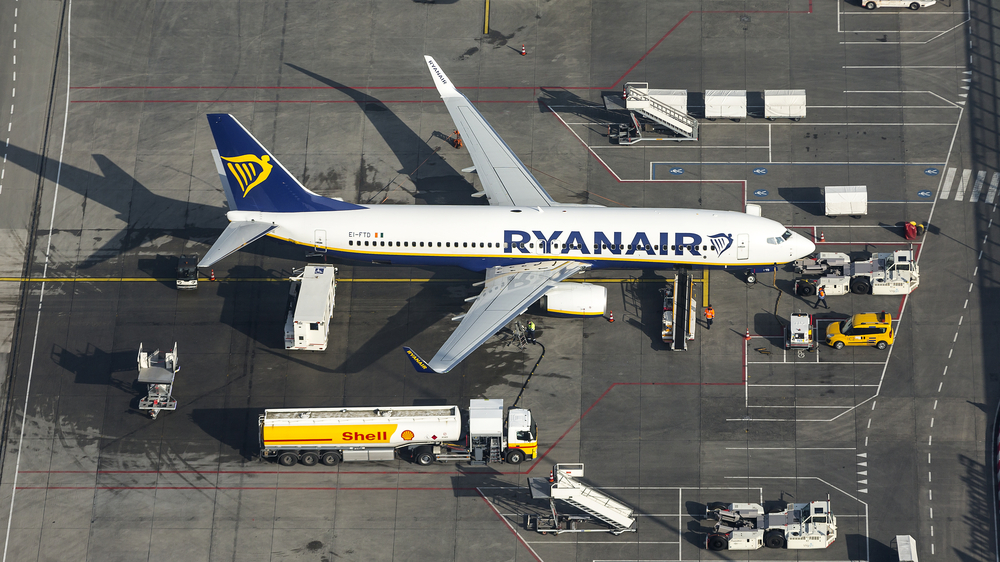 Budget airline Ryanair is likely to face several strikes in the upcoming summer holiday season. To start, it has come to light that an agreement with pilots' unions in Ireland has not been reached, meaning that they will go on strike on Thursday, 12 July.
Flight attendant unions as well as German pilots' union Vereinigung Cockpit have also not reached an agreement yet, which may lead to a further strikes across Europe if an agreement is not reached by the end of July.
"Affected passengers… may be entitled to compensation of up to EUR 600 per person"
Paloma Salmeron, passenger rights specialist at compensation company AirHelp, said: "Ryanair flights will be disrupted on 12 July due to pilot strikes in Ireland. Further strikes may follow should negotiations fail with Germany's pilots' union, Vereinigung Cockpit, and flight attendant trade unions Sitcpla, SNPVAC, CNE/LBC and UILTASPORTI.
"Flight attendant strikes are the consequence of staff requests to stop employment under Irish law exclusively, whereas pilots' unions are asking for better work conditions. "Affected passengers whose flights arrive at the destination with at least three hours delay due to a possible strike may be entitled to compensation of up to EUR 600 (USD 705) per person.
"This also applies to travellers whose Ryanair flight is canceled if they are informed of the cancellation of their flight less than 14 days before the actual departure date."
ECJ rulings
In April this year, the European Court of Justice ruled that airline staff strikes cannot be considered as an extraordinary circumstance, which would have relieved airlines of their duty to pay compensation.
Salmeron continued: "For Ryanair passengers, it is now important to monitor the situation and regularly check the status of their flight. Any rebooking on bus, train or other flights should under no circumstances be carried out without notifying the airline.
"For a delay of more than five hours the airline is obliged to refund passengers the full ticket price. In the event of delays of more than two hours and an affected distance of more than 1,500 kilometres, the operating airline must also provide passengers at the airport with meals and drinks and with the option of making two phone calls or sending two faxes or e-mails.
"If necessary, the airlines must also provide accommodation and facilitate transport there. We advise everybody to claim this service from the airline. AirHelp supports the passengers in getting their rightful compensation and, if necessary, also takes the airlines to court. "
Passengers' rights
Flight cancellations and delays may entitle passengers on flights to Europe on a European carrier, or from Europe with any airline. The amount of the compensation payment is calculated according to the distance of the flight.
The legitimate right to compensation depends on the actual delay at the point of arrival and the reason for the cancelled or delayed flight. Affected passengers can enforce their compensation claim retroactively, generally up to three years after their flight date.
Extraordinary circumstances, such as bad weather conditions or medical emergencies, may result in exempting the operating airline from their duty to compensation.