London City Airport reopens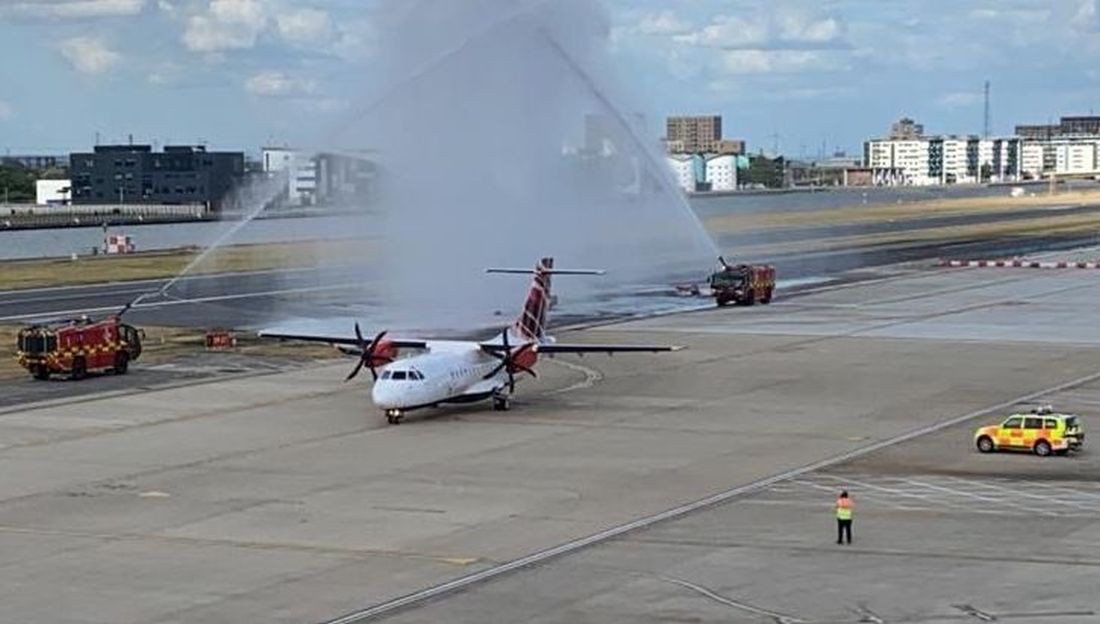 British Airways reopened London City Airport last night with a flight from Douglas Isle of Man carrying just six passengers. But it was a start.
When the pandemic started, back in March, London City Airport (LCY) closed and CityFlyer, the BA subsidiary who flies the route, moved the service to Heathrow T5. It is not a PSO (public service obligation) operation but a pure commercial route.
This was much applauded by the islanders creating a link once again with the rest of the world.
However in support of London City, who wanted to be seen as open and ready to accept its previous tenant airlines, a decision was made to move back to LCY.
The service is operated by the Scottish independent carrier Loganair, the ATR turboprop in its own distinctive livery with a 48-seat two-class layout. CityFlyer has always served complimentary drinks and light refreshments.
Airport Chief Executive Robert Sinclair struck an optimistic note when writing in last week's Business Travel News.
"After some of the dark days we've had in this period, it very much seems like progress and the start of the march towards the new normal."
Eastern to Teesside and Loganair to Dundee follow on 6 July. British Airways holiday routes open up from 10 July but no details have been forthcoming.