The long and the short of it: Ascott's Brian Tan on the shifting serviced apartment market
User role is=
Array
(
    [0] => editor
)

A couple of weeks ago, TD reported the news that serviced apartment specialists Ascott Limited had experienced unprecedented growth with the addition of "26 properties with over 4,600 units across 18 cities and 11 countries",  laying down a statement of intent to the industry with investments in Quest Apartment Hotels (Australasia), Synergy Global Housing (USA) and Indonesian hoteliers Tauzia.
To find out more I spoke to country general manager for Thailand, Brian Tan. In part one of our interview we delve into the shift from long-stay to short-stay guests, Airbnb and expats.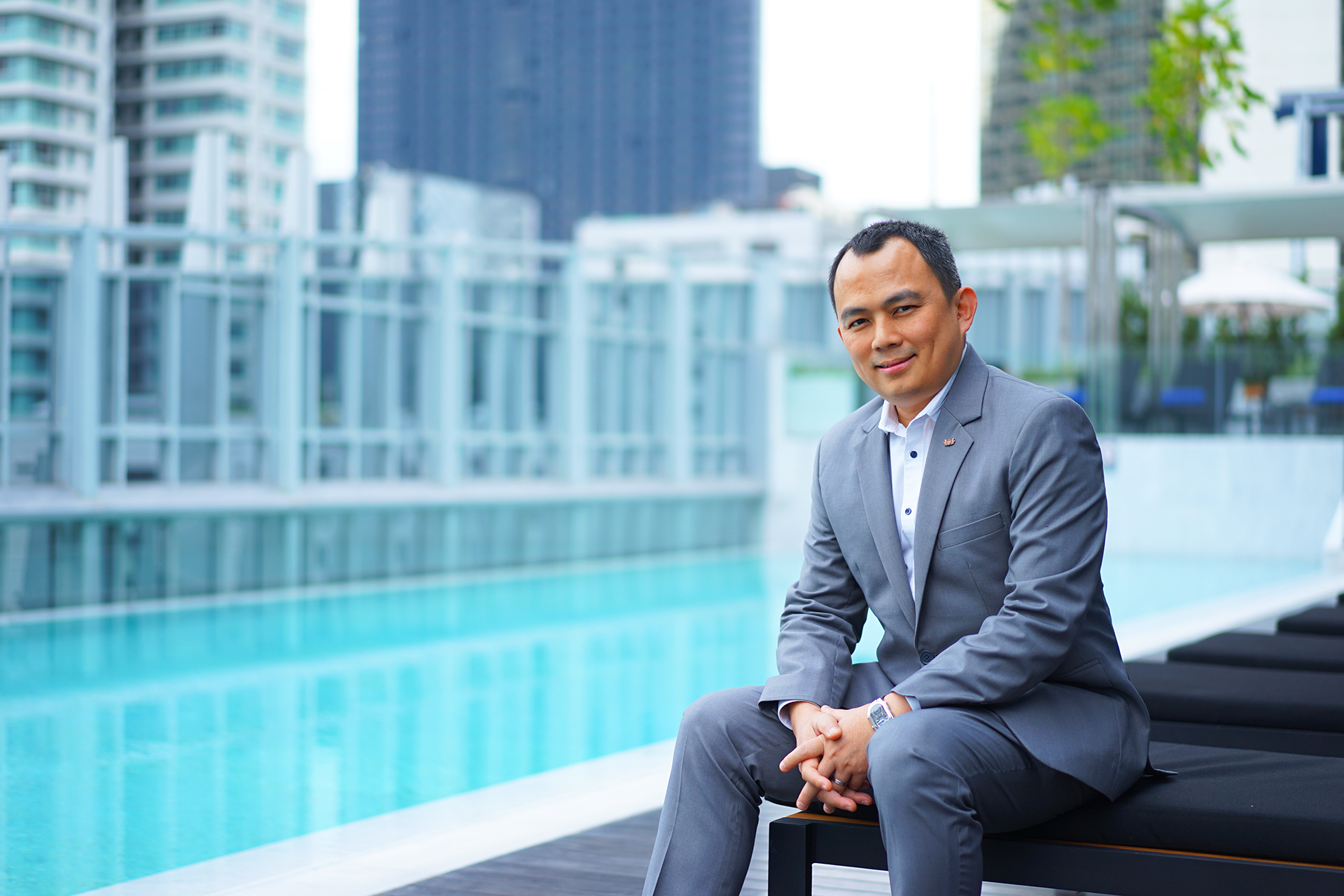 TD: There have been a number of investments by Ascott of late, what does that mean for Thailand?
Brian Tan: We're really excited about bringing the Tauzia brand into Thailand. It's an Indonesian company, which has organically built and developed 120 properties, a good range of three, four and five-star hotels, in just 15 years.
If you look at Thailand all of our primary brands are here. In three years' time we will have three Ascott's, six Somersets, and one Lyf, as well as 9 Citadines. We are really strong on the corporate segment which means city centre, with strong travel links. And in Bangkok alone we have ten properties.
Is there a danger of cannibalising your own business?
No, because of the different brands and the geographical spread of the hotels — so far all the properties are doing very well.
Do you think is down to the sheer volume of people that come through the Bangkok, what will happen when Bangkok's time in the sun begins to fade and the numbers drop?
Market's go up and down all the time. It's not something people can control. As a benchmark we measure our performance against those of our competitors.
Let me give you an example, in the second part of 2018 when the Chinese market went down – the Sathorn area of Bangkok area was particularly affected. But when we compared our figures during this time with our business rivals, we're glad to the Ascott property in Sathorn was ahead.
The long and the short
Traditionally, the message from the industry has been that serviced apartments are all about corporates, do you think this changing?
Yes, it used to be that 70-80% of our business would be long-stay corporate who might stay for two years. But that segment is becoming smaller; because of greater connectivity and cheaper flights, people just don't need to stay that length of time anymore.
Now, the guest who may have stayed two years will stay for one [year] and the guest who stayed for one year might stay for six months. So it's true we have seen a shift in the market from long-stay to shorter stay, which is why we are entering the hotel space.
In all our properties in Thailand, we have a short stay licence and we can now take both long and short stay, according to the demands of the market. Our apartments our big enough, with kitchenettes, to be suitable for a long stay, but when the market swings to short stay we are also set up for that.
If you are here to stay for two months you don't necessarily want to spend two months in a little 25 sqm hotel room right?
Marketing
How does that affect your marketing strategy, after all, you're essentially pitching to the same people?
It is actually pretty different. For long stay corporate you need the sales people on the ground visiting the offices, whereas short stay is more leisure and wholesale. For leisure, we primarily use OTA's and some specialised travel agents.
How about Airbnb?
Not really, though a few of our properties are listed. But in Thailand because of market performance we just don't see a need. At this moment at least, we do not see Airbnb as a big threat.
When people stay at Airbnb, they are either after somewhere unique or special or they something cheap. But, in Thailand guests are able to easily find both of these very easily without Airbnb. You can stay at a hotel in Bangkok, for thirty US a night which would cost 300 US in Paris.
Figureheads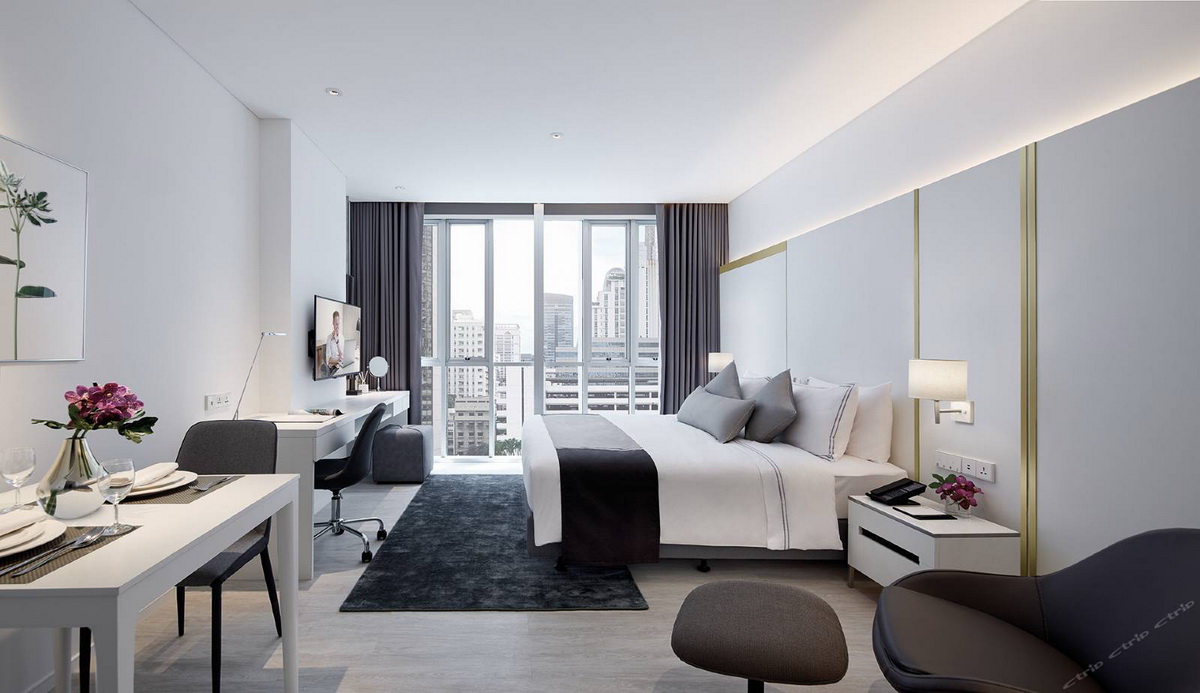 Where do expats fit in to the mix?
About 40% of our guests are expats. It is still a growing market, but the rate of growth is smaller now that it was in the past. Gone are the days of large incentive packages for foreigners as now a lot of locals are doing jobs that used to go to ex-pats, such as assistant GM's, resident managers and F&B managers are often Thai now.
It's all changing, thirty years ago you would never have seen a local GM in a hotel in Singapore but today there is a number of Singaporean GMs and it will happen here too. But I don't think the ex-pat GM will ever go away.
In the luxury market, there is still an interest from owners to have a foreign GM as it helps to make the hotel really feel like an international property with a foreign figurehead.
LATEST STORIES DEV