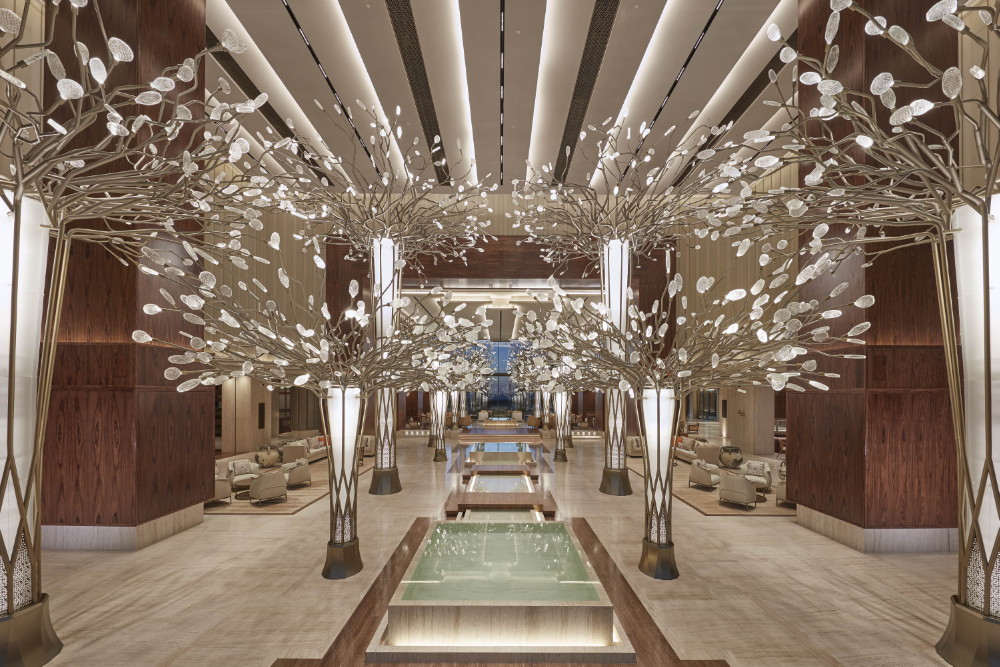 One of Asia's oldest and most reputed hospitality group just marked its entry into the Middle East market with the launch of Mandarin Oriental Jumeira, Dubai. Located in the heart of Dubai, and a stone's throw from the water's edge, the resort is set to bring a "new wave of chic design and luxury experiences to the shores of the city".
"We are delighted to introduce Mandarin Oriental's renowned hospitality to the Middle East and look forward to welcoming guests to the luxurious resort environs of Mandarin Oriental Jumeira, Dubai," said general manager, Werner Anzinger.
What's inside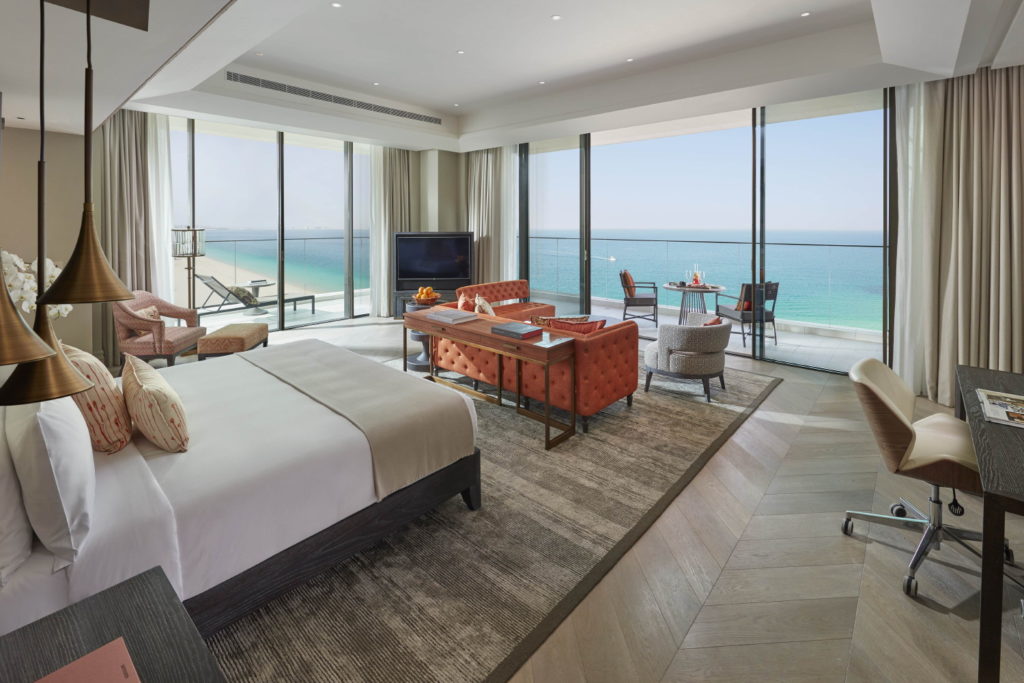 One of the curated creations of international designer Jeffrey Wilkes, the property features spacious rooms and suites, (most) with private balconies and terraces that capitalise the pristine ocean views and Dubai city skyline – the two key attractions of the Dubai lifestyle.
Strategically located close to the beachfront and Dubai's financial and business districts, MO hopes to position itself strongly for MICE along with providing a wonderful setting for weddings and social celebrations. A 650-square-metre glass-walled ballroom features a beachfront terrace and is complemented by four elegantly appointed meeting spaces and an expansive private bridal room to meet their above goal.
Mandarin Oriental Jumeira, Dubai also brings in six restaurants and bars to Dubai's dining scene including Tasca by Portuguese celebrity chef José Avillez and Netsu, and a Warayaki-style Japanese steakhouse by Australian-born chef Ross Shonhan.
The Spa at Mandarin Oriental Jumeira, Dubai takes wellness experiences to another level, with its focus on locally inspired experiences. All nine treatment rooms feature individual changing and bathroom facilities, and some have private terraces overlooking the ocean. It offers heat and water experiences, and a range of holistic rejuvenation and relaxation treatments.
There is also a state-of-the-art Fitness Centre and a Little Nomads kids' club with a range of fun activities for younger Mandarin fans. To celebrate the opening, Mandarin Oriental Jumeira, Dubai is offering an enticing New Wave of Luxury package, which includes a daily credit of up to AED 1,100 that can be spent throughout the resort.