Mandarin Oriental reopens renovated Hyde Park icon
User role is=
Array
(
    [0] => editor
)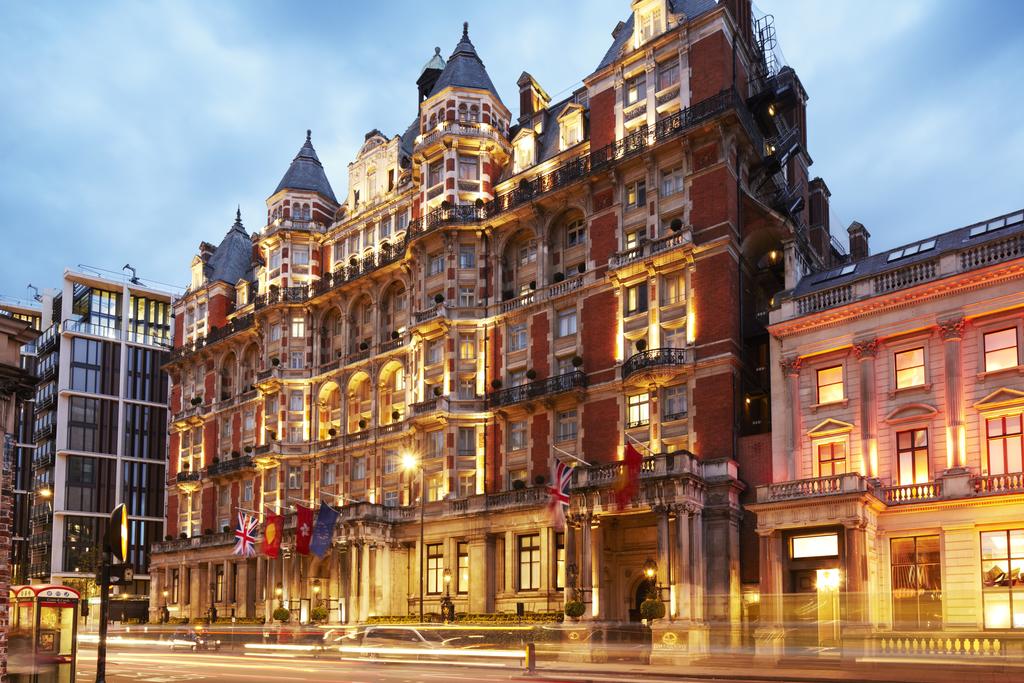 Mandarin Oriental celebrated the opening of its latest London property, the Mandarin Oriental Hyde Park, yesterday.
Designed by Hong Kong's Joyce Wang, the hotel features 40 suites ranging between 47sqm and the rather stately proportions of the  444sqm of the new three-bedroom Mandarin Oriental Penthouse – created by connecting the  Mandarin Penthouse and the Oriental Penthouse suites together to form what is one of the UK capital's largest suites.
The newly renovated hotel, which first opened in 1899, was a favourite haunt of the Winston Churchill, who, along with a smattering of Royal glamour, helped make the hotel a landmark of the pre-war party scene, attracting movies stars, flappers and all manner of bright young in through is doors for a bite to eat or a cocktail to fuel nights of hedonism fuelled by privilege and pots of pots of inherited cash.
Vice and virtue
"Mandarin Oriental is enormously proud of the heritage of this historic hotel. The scope and intricate detail of this momentous renovation is designed to ensure this iconic London establishment is recognised as one of the finest hotels in the world. We look forward to welcoming our guests with kind and intuitive service that is truly British but reflective of our Oriental heritage," said Amanda Hyndman, general manager and area vice president of operations.
A curated exhibition located next to Bar Boulud, 'If Walls Could Talk', showcases highlights of the hotel's illustrious past.  In addition, a 1920s Afternoon Tea and a series of special cocktails pay homage to memorable individuals and historic events that have taken place at this legendary hotel.
To mark the occasion Mandarin has put together 'The Stay like Sir Winston Churchill' package, which includes Priced from GBP 690 including VAT, Stay like Sir Winston Churchill package includes:
Full English Breakfast for two people
A bottle of Pol Roger champagne, Churchill's favourite, served in-room
Two chocolate cigars (as a nod to Churchill offering two cigars to the Room Service Team in exchange for the delivery of an early breakfast)
Two Vices & Virtues cocktails in Mandarin Bar, with the option to purchase real cigars from the David Linley humidor
A gift of a framed photograph of Churchill arriving at the hotel
For guests who want to learn more about Sir Winston Churchill, tickets for the historic Churchill War Rooms and Chartwell can be arranged at an extra cost with the hotel's concierge team.
LATEST STORIES DEV